The joy of playing roller coaster Tycoon on the PC is that you get to create the roller coaster of your dreams. You know, the kind you were always too short to ride as a kid? But at Walt Disney World in Florida, Mickey is taking things one step further and letting you design your own actual roller coaster, and then setting you off in a virtual world to enjoy it.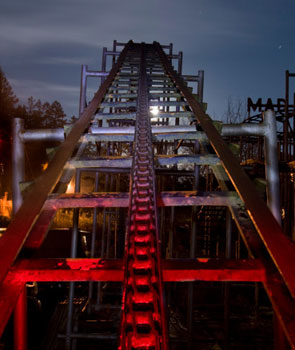 Called "The Sum of All Thrills", this
DIY
experience has you choosing dips, turns, and loops on a computer tablet, then hopping into a robotic car to test your creation. I'm in love with this idea, since there are an endless combination of possibilities, meaning you'll probably never get the same ride twice. However, this doesn't mean that I would replace the thrill of a regular roller coaster with a VR one on a regular basis. The good news for us coaster fans is that VR rides are pretty expensive to produce. Personally, I think traditional roller coasters are here to stay, and virtual coasters are just the icing on the cake.