Do You Keep Up With Your RSS Feeds Over Holidays?
Do You Check Your RSS Feeds on Holidays?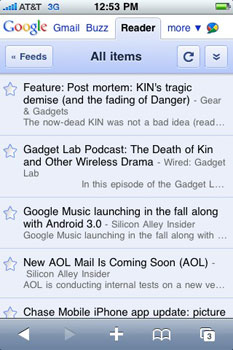 Although I've admitted that I'm attached to my iPhone, I couldn't find the time to check my RSS feed during the last Memorial Day holiday. Subsequently, I came back to the office with thousands (and I do mean thousands) of news and blog posts waiting for me to sift through.

I know some people are obsessed with keeping up with news and events (as am I), but a girl's gotta find time to unplug and enjoy the barbecue and beer sometime, no? Tell me — are you plugged in and checking your RSS feeds over holidays, or do you enjoy your time with friends and family to the fullest?