Dogecoin NASCAR Pictures
Much Draft: How the Internet Rallied to Bring Doge to NASCAR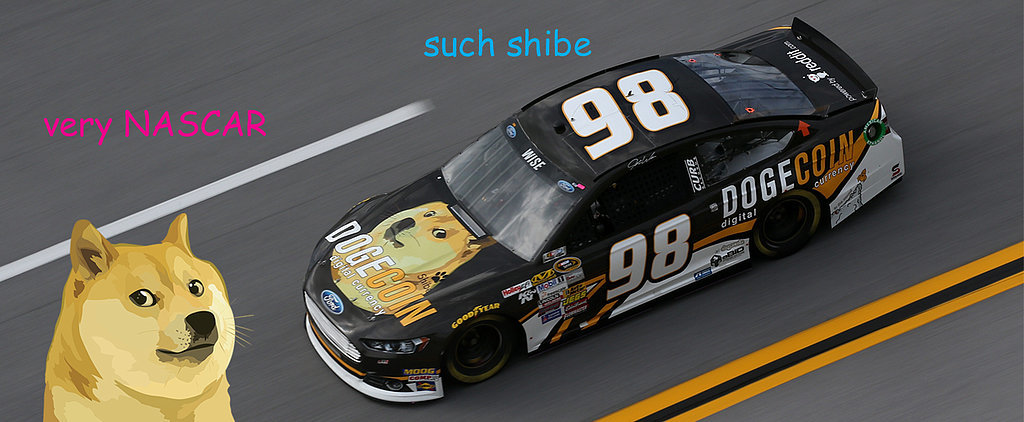 What's Your Reaction?
0
0
0
0
0
0
1
Much Draft: How the Internet Rallied to Bring Doge to NASCAR
So much wow. The bundles of cuteness known as Shiba Inus have made their way into the unlikeliest of places: the Talladega Superspeedway. Redditors rallied together to sponsor a NASCAR driver's stock car with the adorable logo of Dogecoin, a digital currency that works a lot like Bitcoin, except it's got a more fun community because doges, duh. "Underdoge" Josh Wise raced in Sunday's Sprint Cup Series in a Ford Fusion with a giant Shiba Inu (or "Shibe" in Internet speak) emblazoned across his hood.
Over 67.8 million in "doge," or about $55,000, was raised to make the No. 98 Dogecar a reality. Josh made it to the top five with fewer than 25 laps to go but ultimately finished 20th. The more important takeaway, however, is that Dogecar drew many to watch NASCAR for the first time. Scroll down to see "much draft" on Sunday's "very 'Dega" track.
Latest