End Call Sticker For iPhone 4
Is This Gadget Accessory Real or Fake?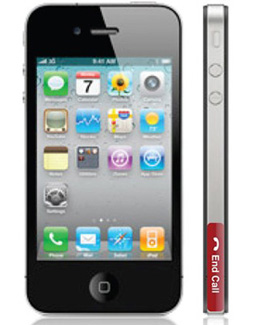 You already know that a small number of iPhone 4 owners have been reporting problems with their devices. The story goes, if you touch a certain spot on the antenna, the signal may drop out. Apple gave away free iPhone 4 cases to satisfy complaints, but this sticker may be cheaper to produce and would be a lot less bulky.

The End Call sticker provides a layer of protection between you and your phone so your body doesn't absorb the wireless signal, causing dropped calls. It's a grand idea, but tell me — is it real or fake?