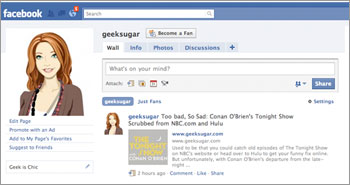 If you use
Facebook
regularly, you've seen the new,
redesigned home screen
. What do you think? As with any redesign, I'm having some trouble getting used to the navigation. It seems like every time I finally
master the home screen
, they make a sweeping change.
After poking around the page on my own (after all, this isn't rocket science, right?), I decided to check out the Facebook blog to see if they offered any tips of their own for navigating the redesign. Turns out, they do! A Facebook engineer takes the time to explain the redesign, from the icons at the top of the screen to the links on the left side of the page. For an even faster tutorial (with easy to follow images), check out their Guide to Facebook's Home Page, which quickly and clearly explains the changes.