If you want proof that time is flying by, just think about the fact that Facebook turns 10 today. To celebrate, we're looking back at the milestones that have changed how we share and communicate via this beloved social network. Throughout the decade, Facebook has gone from a dorm-room start-up to a worldwide behemoth, all while introducing us to features like the timeline and the "Like" button, and turning "friend" from a noun to a verb. Founder Mark Zuckerbeg reflected on the 10-year journey in a Facebook post [1]. "People often ask if I always knew that Facebook would become what it is today. No way," he wrote. "I remember getting pizza with my friends one night in college shortly after opening Facebook. I told them I was excited to help connect our school community, but one day someone needed to connect the whole world." Little did he know he'd be that someone. Now, in that spirit, let's a trip down Facebook's memory lane, shall we?
— Additional reporting by Lisette Mejia
Source: Getty [2]
Launch Date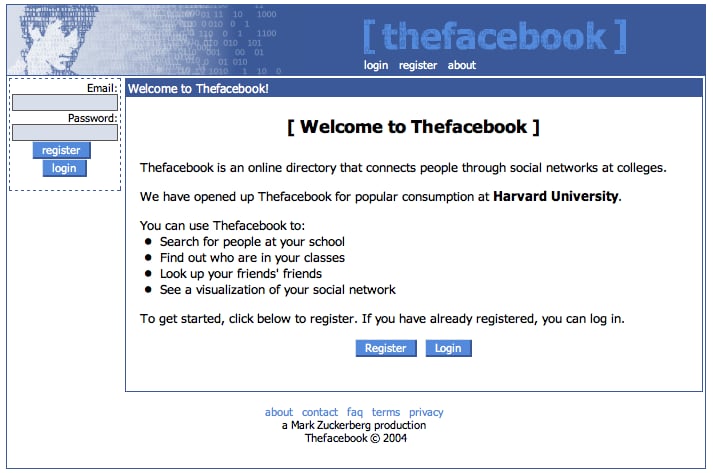 On Feb. 4, 2004, Mark Zuckerberg launched "The Facebook" exclusively for Harvard students after building the site in his Harvard dorm room.
Source: Wikimedia [3]
News Feed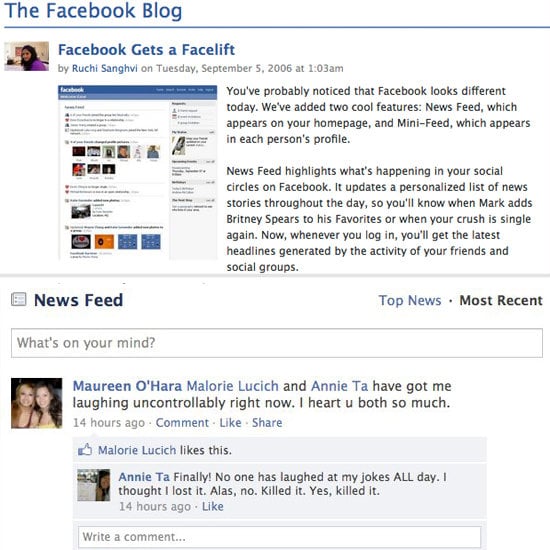 All updates, all the time. Sept. 5, 2006, marks the date Facebook released News Feed, an updated stream of your friends' online activity. The tool took Facebook stalking to the next level.
Source: Facebook [4]
Open Registration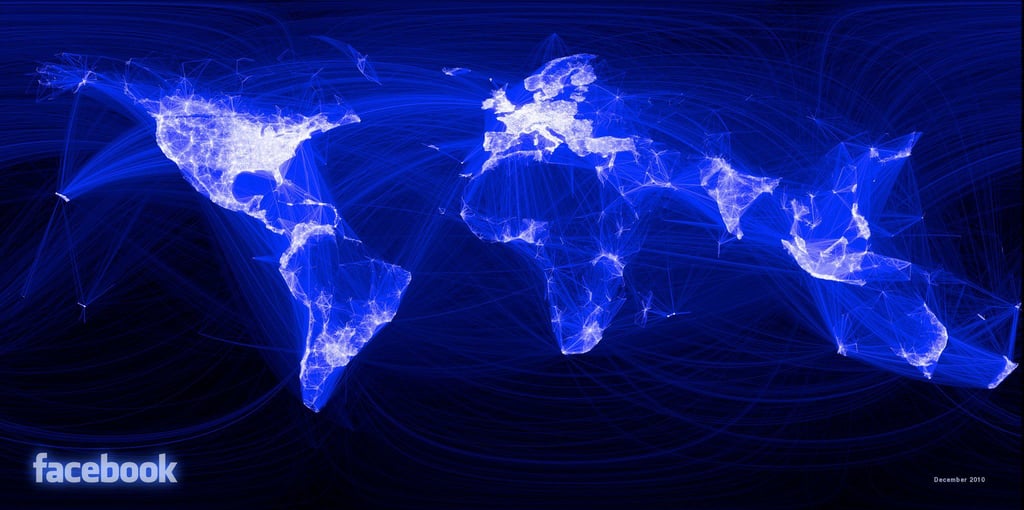 While Facebook initially served as a place for college students to connect, on Sept. 26, 2006, Facebook removed the ".edu" email registration restriction. The change enabled anyone 13 years old and up to become a member of Facebook.
Source: Facebook [5]
Chat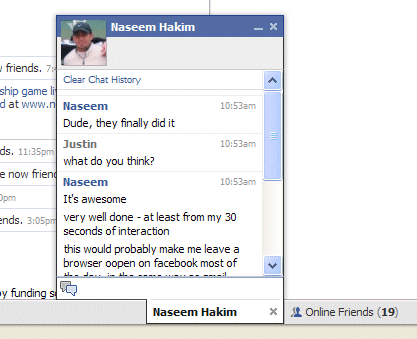 On April 6, 2008, Facebook started rolling out a Chat feature to everyone in the network. Hello, AIM of the future.
Source: Inside Facebook [6]
Facebook iPhone App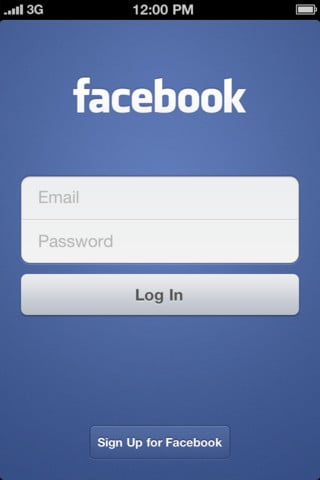 Facebook was a little late jumping on the iPhone app bandwagon. The social network introduced an iPhone mobile app on July 10, 2008, more than a year after the release of the first-generation iPhone.
Like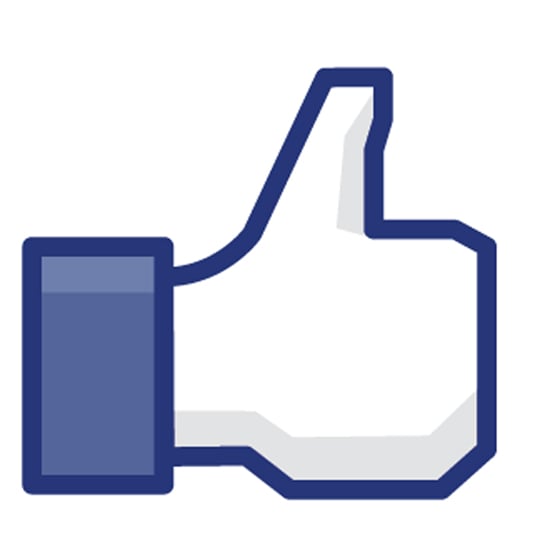 We've only been "Liking" since 2009? This little thumbs-up icon has revolutionized social sharing, and it all began on Feb. 9, 2009, as a way to weigh in on posts. Companies love that thumb icon, because it drives unique traffic (aka new visitors) to their websites.
Facebook Pages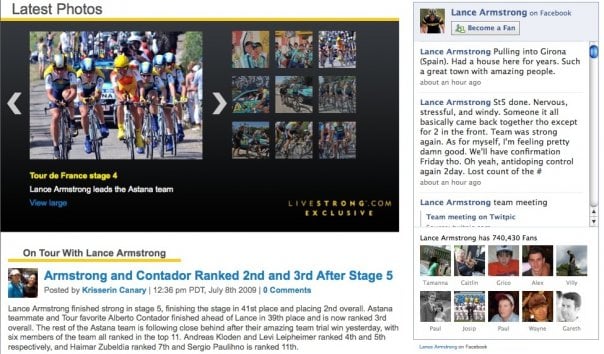 To avoid brands, media companies, and celebrities from creating Facebook usernames, Facebook implemented Facebook Pages on July 8, 2009. Members can now "become a fan" of their favorite restaurants, websites, magazines, and celebrities to follow news updates and see insidery photos.
Source: Facebook [7]
Timeline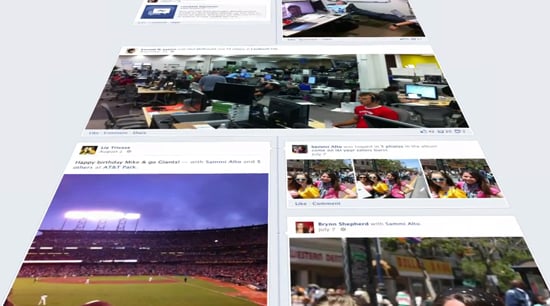 On Sept. 22, 2011, Facebook introduced Timeline, a complete profile redesign that enables users to highlight beautiful photos and record major life events.
Source: Facebook [8]
Instagram Acquisition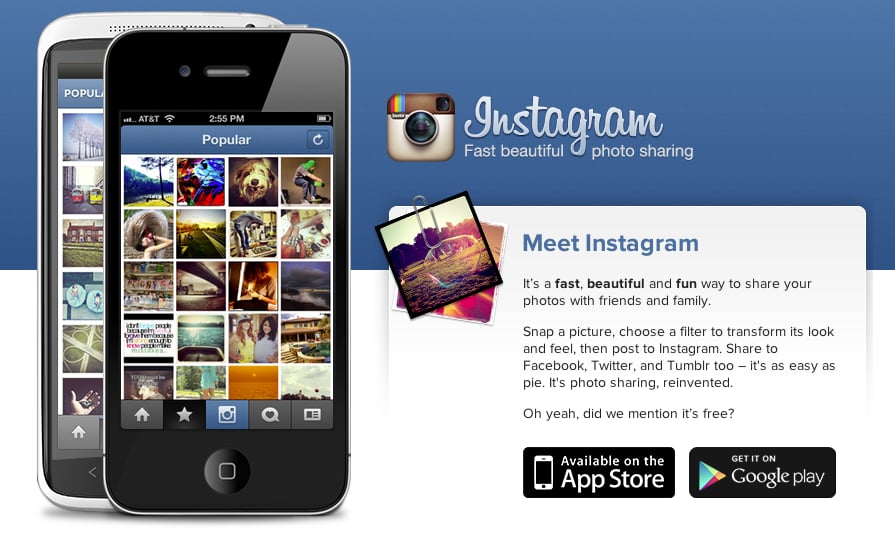 On April 9, Facebook announced its plans to buy Instagram — the mobile-only photography app — for $1 billion, expanding its social media reach even further.
Facebook IPO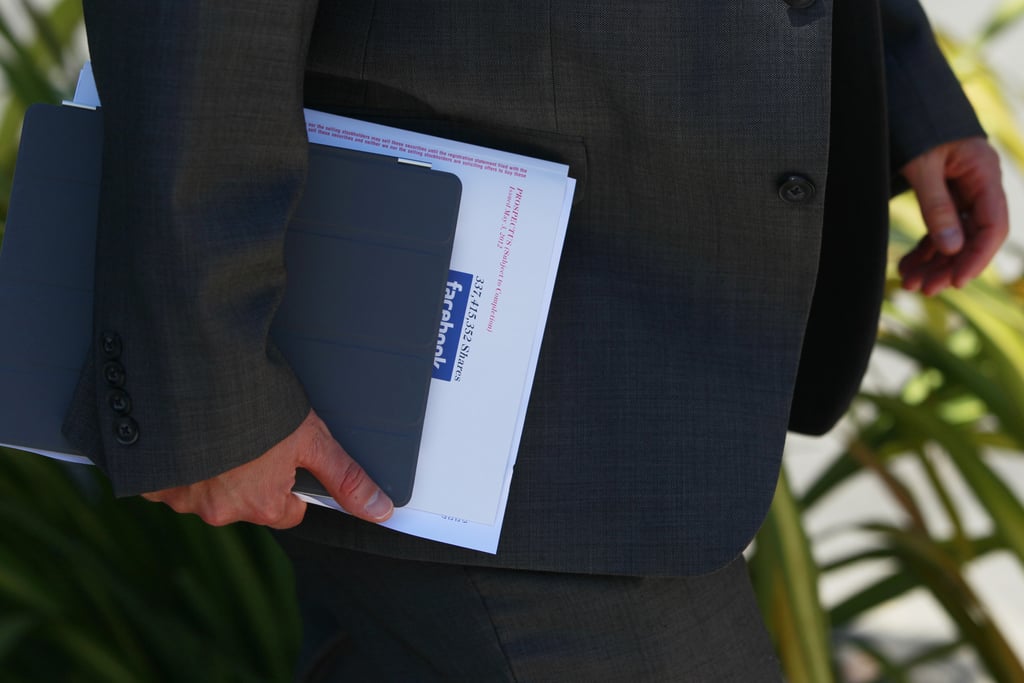 The company launched its IPO in February 2012 and was valued at $104 billion, the highest value for a new public company. Several months later, it reported that over one billion users were using the site.
Graph Search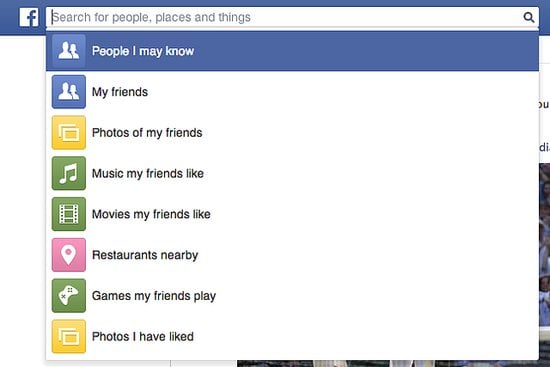 In January of 2013, the social media giant introduced us to Graph Search, which was a new way to search what your friends have shared [9], be it photos, places, or interests.
Source: Facebook [10]
Home App For Android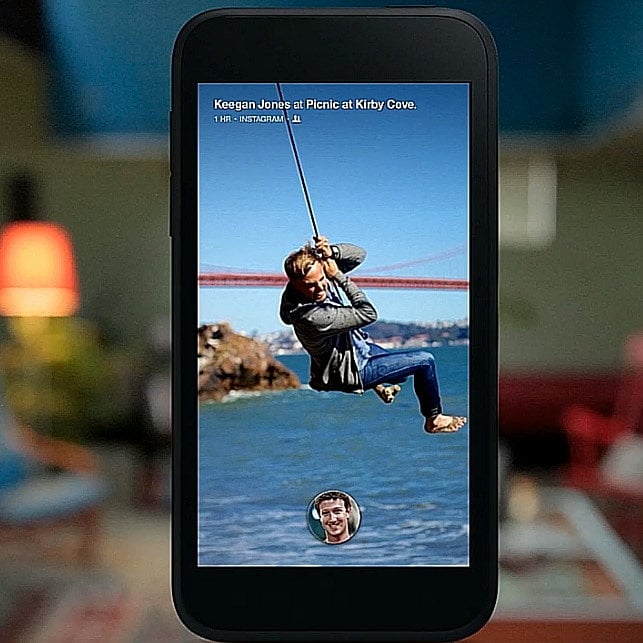 Another app venture happened in April 2013 when Facebook released Facebook Home [11]. The mobile experiment focused on the social experience — the not-quite-an-app, not-quite-an-operating-system took on a more visual design that put content first (like being in full-screen mode on your browser).
Source: Facebook [12]
Hashtags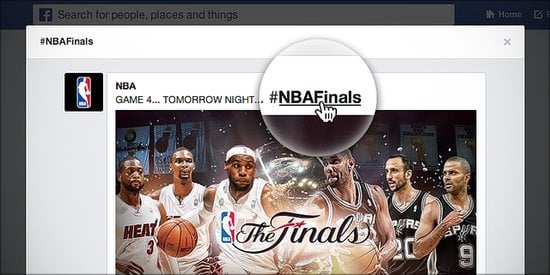 Taking a cue from Twitter, Facebook rolled out hastags [13] in June 2013, letting users mark and search trending topics.
Source: Facebook [14]
Trending Topics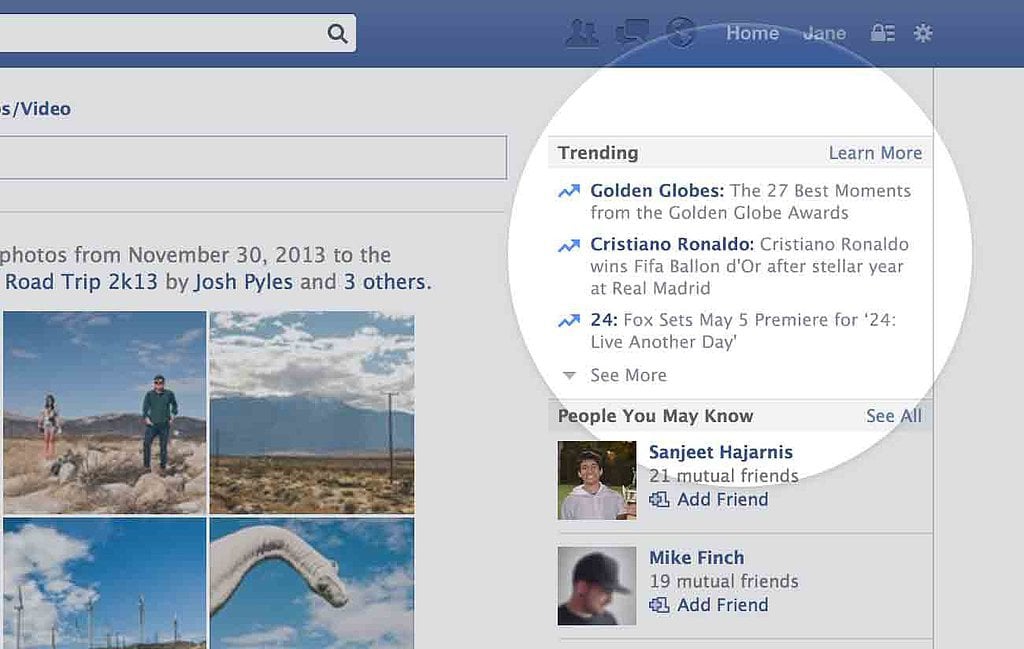 In the same vain as hashtags, the company gave users the gift of trending topics [15] in the first month of 2014. Essentially the feature displays the most viral, popular stories and articles on the site with each topic linking to a Page or a Feed of links from friends and other users who have marked their posts as Public.
Source: Facebook [16]
Paper App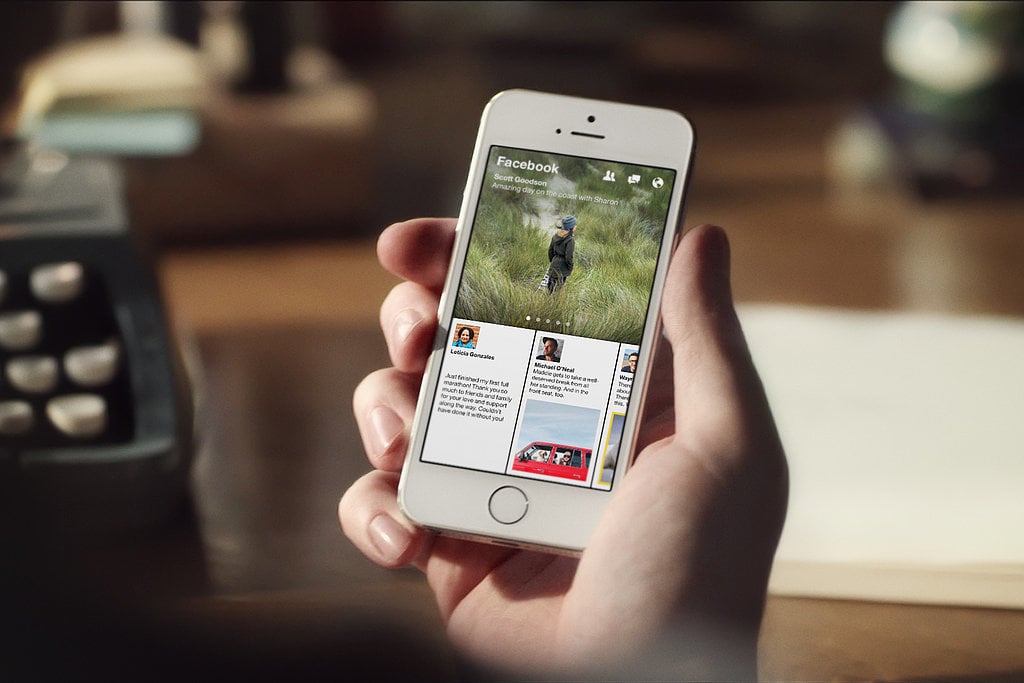 Just a few days ago, Facebook brought us Paper, the standalone iOS app [17] that displays shared stories from your Feed and can also show you trending stories from across the web. Although it may sound like the newsfeed you're already used to, this version promises to be more beautiful and visual.
Source: Facebook [18]