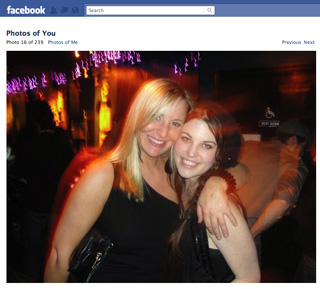 Social networks offer us an easy way to connect with friends and acquaintances through a medium that, until recently, wasn't a part of everyday life. And since such connections are relatively new, it's hard to know exactly how they're affecting our relationships with others in the long term. Some say too much of it
makes us disconnected
, but most of you
think it makes us more social
. A University of Texas Austin study agrees, claiming that
Facebook makes us more sociable
.
For more on the findings and to share your opinion, keep reading.
Researchers surveyed 900 current college students and recent college graduates and concluded that "social media afford opportunities for new expressions of friendship, intimacy and community." While Facebook does have some documented "side effects" (like making us unhappy), the general effect keeps us upbeat.
I agree with the findings — communicating, sharing photos and videos with, and feeling closer to faraway friends and family are the main reasons I use Facebook. And there is no doubt that I keep in touch with more people because of Facebook. Do you agree?