Feed your NYC Fashion Week fancy [1] while showing off your tech savvy with these runway worthy apps. With services that let you upload your closet's contents online, find the best deals on trends, and follow your favorite tastemakers at Fashion Week, these fashion-friendly finds will offer some temporary relief while you patiently await your favorite runway looks from this week to hit the stores.
Trendabl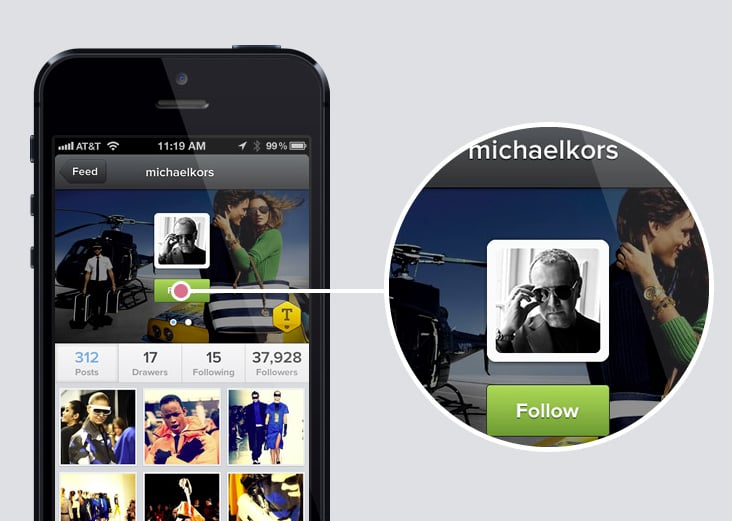 Think of Trendabl [2] (free) as fashion's version of Instagram. With this app you can take a photo, add a filter, and share your wardrobe with followers. Its easy-to-use layout lets you tag things like designer and color, as well as follow designers, celebrities, and bloggers. Even better, you can now shop every single post.
Moda Operandi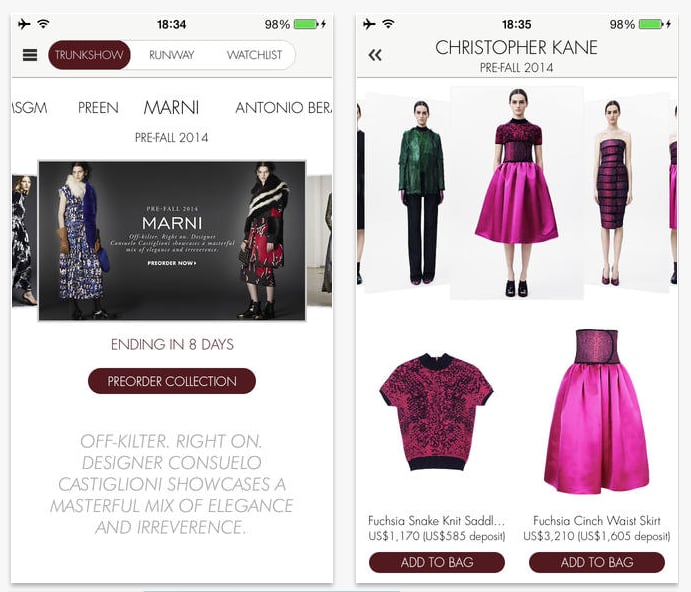 Moda Operandi [3] (free) takes the looks from the runway to your closet. The app presents all the pieces from the shows in New York, London, Paris, and Milan and lets you order and buy them immediately after the models strut their stuff on the catwalk.
Stylebook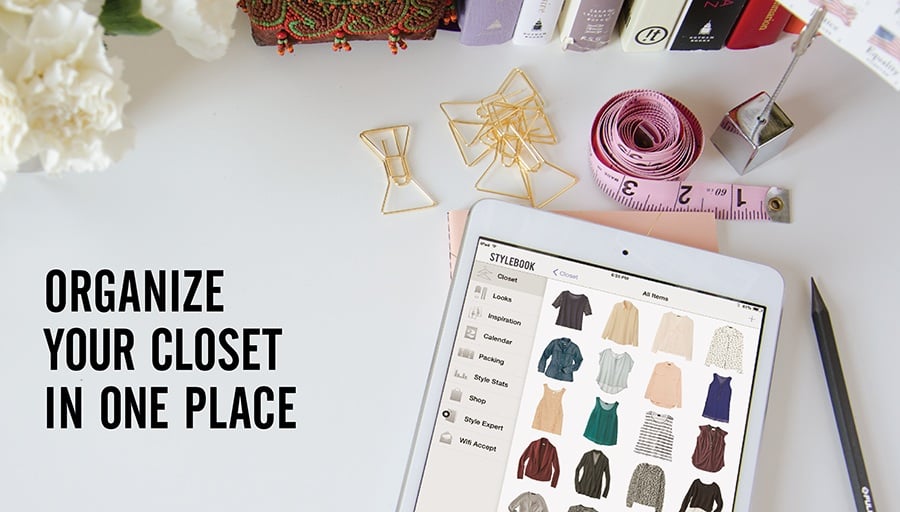 That famous Clueless closet can be yours with just a few apps [4] — including Stylebook [5] ($4), which lets you create your own virtual closet, just like Cher. With its over 90 features, you can import photos of your clothes, create magazine-style outfits, and track various style inspirations.
Rent the Runway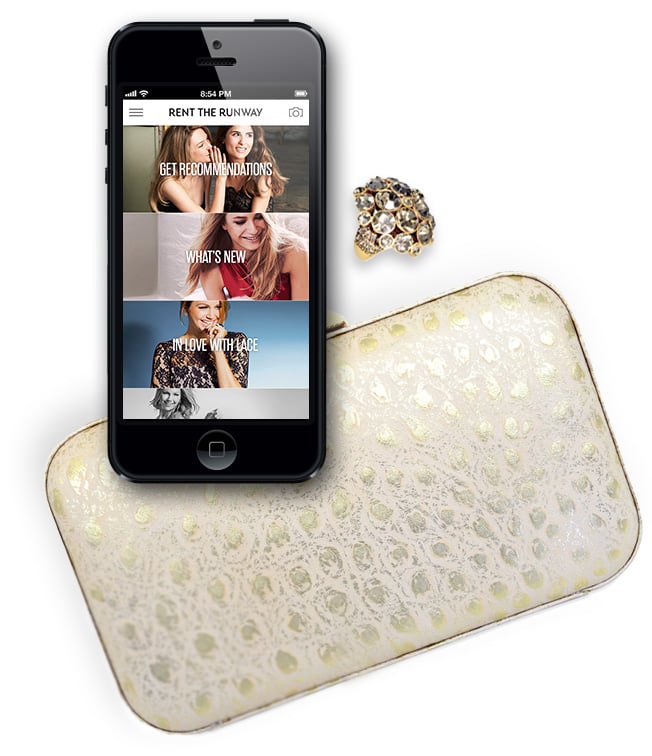 When you just want to "wow" people with a designer dress, accessory, or handbag, the Rent the Runway app [6] (free) is here to help. Rent pieces at 90 percent off retail prices and see reviews from other women who have tried them out. Plus, how appropriate is the name for any Fashion Week-related event?
ShopStyle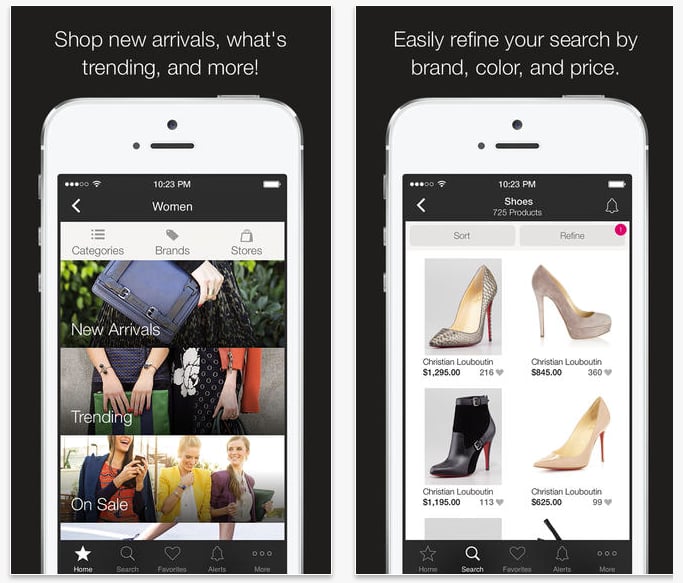 Get your shopping fix on the go! Our ShopStyle app [7] (free) brings together all the stores you love in one user-friendly app. From your phone, you can buy, search, and browse all the top trends of the season.
Pose
Pose [8] (free) allows you to get the latest looks from trendsetters, share your favorite outfits and shopping finds, and watch trending style videos. Bonus: every morning, you can open the app's dashboard to see personalized outfit ideas based on your weather and location.
Cloth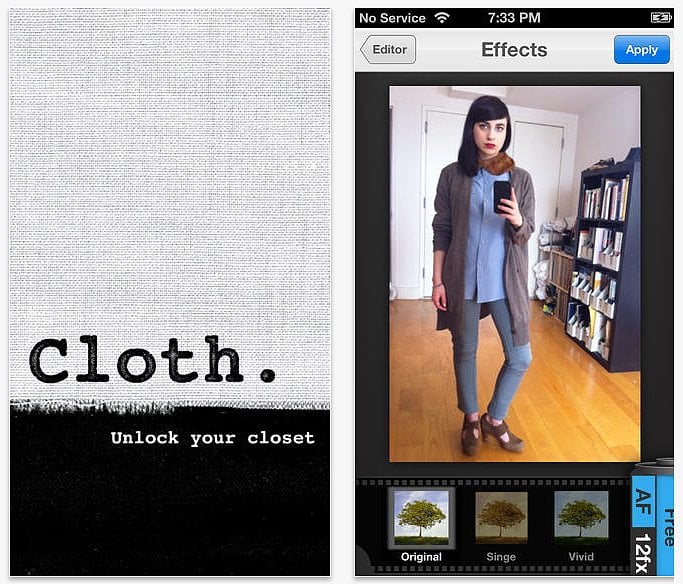 The Cloth app [9] (free) lets you share, snap, and organize your favorite outfits with tags. What makes it so cool? In-app weather info makes it possible to find the best outfits for the season. Once you've taken a picture of your style, you can apply effects and filters and share it to social.
Poshmark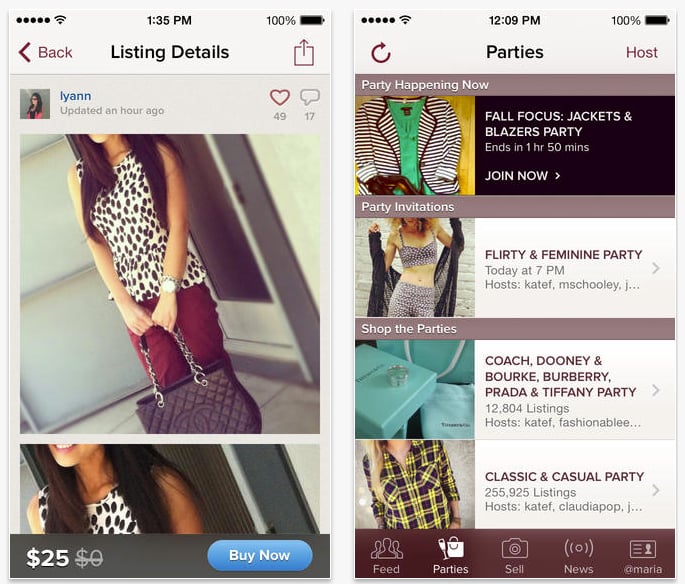 Poshmark [10] (free) connects you with other fashion lovers and lets you shop their closet to score some amazing deals. You can also sell that sequined dress you aren't in love with anymore in just a few clicks. Think of Poshmark as a virtual shopping party with other stylish peeps.