With our love of NASA, Neil deGrasse Tyson [1], and science museums, it's safe to say that life as a scientist is a definite dream. Which is why it's always exciting to see the traditionally male-dominated world of Hollywood include strong roles for women in the sciences. Check out our picks for favorite female characters in film with enough knowledge in chemistry, astrophysics, or paleobotany to be worthy of their own movies.
Robby Keough, Outbreak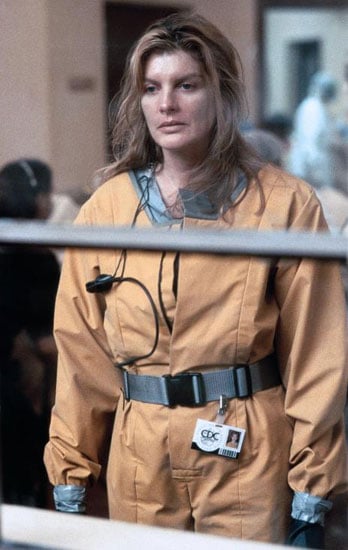 As a scientist for the Center of Disease Control, Robby Keough (Rene Russo) is tasked with investigating a mysterious monkey virus and determining its spread through the US.
Dr. Ellie Sattler, Jurassic Park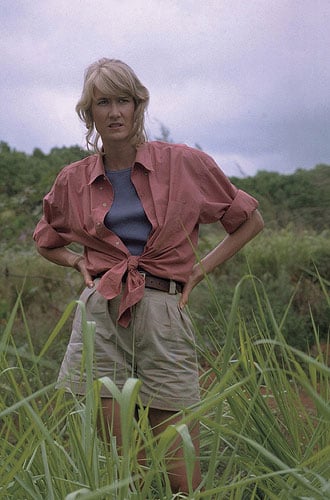 As a paleobotanist used to working at dig sites, John Hammond's invitation to Jurassic Park, along with dig partner and boyfriend Alan Grant, must have been a dream to Dr. Ellie Sattler (Laura Dern). What was supposed to be a trip to endorse an unbelievable amusement park turned into survival skills once the dinosaurs broke free of their enclosures.
Dr. Ellie Arroway, Contact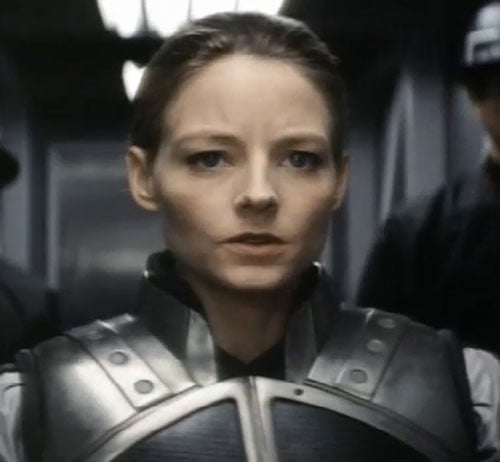 As a scientist working for the Search for Extraterrestrial Intelligence, Dr. Ellie Arroway (Jodie Foster [2]) listens to radio transmissions searching for signs of communication from alien life. She is given the duty of manning a politically controversial journey to find the source of the communication.
Charlotte "Charlie" Blackwood, Top Gun
As the only person who can put Maverick in his place, Charlie, played by Kelly McGillis, is an astrophysicist and also serves as flight instructor for the Top Gun school. Her worthy science cred aside, Charlie helped make "You've Lost That Loving Feeling" an even more iconic ballad.
Dr. Rae Crane, Medicine Man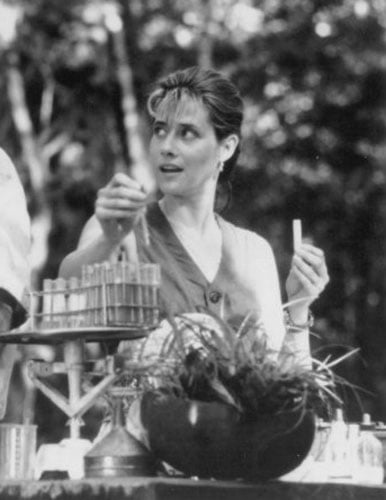 Biochemist Dr. Rae Crane (Lorraine Bracco) is sent to the jungle to check on the pharmaceutical research of Dr. Robert Campbell (Sean Connery). She works with him to develop a serum that may cure cancer; though, it is a race against time as developers hope to pave right through the jungle and the serum's natural ingredients.
Dr. Emma Russell, The Saint
In the 1997 thriller, The Saint, Elisabeth Shue plays Dr. Emma Russell, an electrochemist who discovered a cold-fusion formula coveted by the Russian military. The formula is cheaper and less harmful than petroleum, making Emma the target of a kidnap attempt.