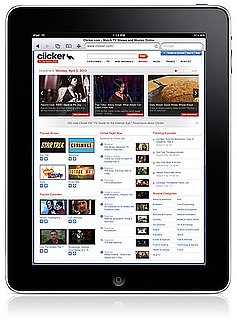 Apple has its own list of
sites optimized for the iPad
, most of them using an HTML5 video player to display video. Now,
Clicker
, the self-described "guide to Internet television" has an
iPad-ready site made specifically to list iPad-ready videos
.
To access the list, just visit Clicker.com via Safari on your iPad. Videos are sorted by category, including web originals, TV shows, and music; the homepage also lists the most-watched and newest videos. You can also create a playlist on the site, and according to a Clicker blog post, you'll soon be able to filter that list by videos that are playable on the iPad. Clicker is developing an iPad app to make searching for content even easier, so stay tuned!