What do you want to eat? It's an easy question, but sometimes finding the answer is tough. Check out five of my favorite free apps for finding recipes and restaurants, shopping for food, scoring a reservation, and more!



Source [1]
For Finding Recipes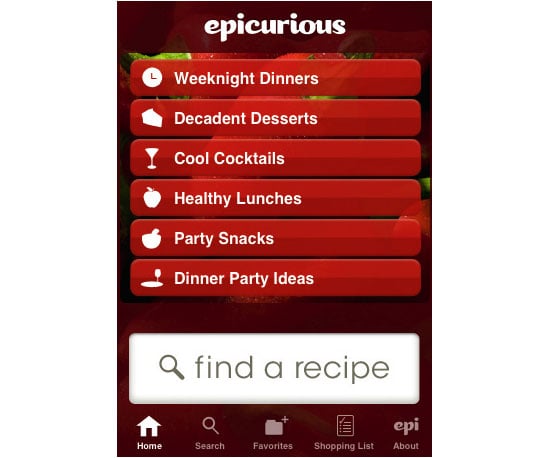 The free Epicurious app [2] features recipes from great magazines — Gourmet, Bon Appetit, and Self — plus recipes from cookbooks, chefs, and restaurants. Browse by category, by ingredient, or by ingredients you have on hand. There's even a shopping list feature to help you navigate the grocery store.
To Make a Restaurant Reservation
The popular website Open Table [3] has a free iPhone app [4], too. Find restaurants nearby, read their menus, check availability, and reserve a table.
For a Caffeine Fix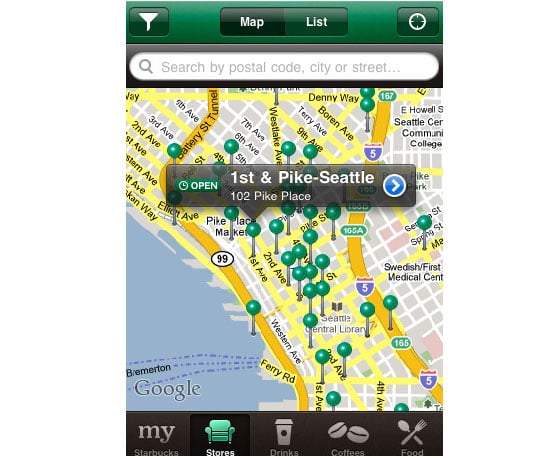 I don't know about you, but it seems every time I walk down the street I pass multiple Starbucks locations — unless I'm looking for one. When you're in need of a caffeine fix, use the free myStarbucks app [5] to find a location near you. Bonus: you can check out details of all the coffee varieties they offer.
To Avoid Indecisiveness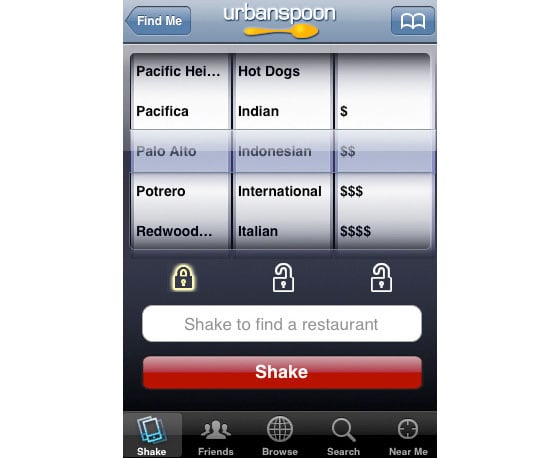 "I don't care where we eat." "Well, I don't care either. You pick."

Sound familiar? I'm a victim of indecisiveness when it comes to finding a restaurant, so I love the Urbanspoon app [6]. Set a preference or two — your neighborhood, the type of food you want, or your price range — and the app will choose a restaurant. Tap the restaurant name for contact information and directions. Plus, the slot machine-like graphics and sounds are fun! It's a great (free!) solution for finding the perfect dinner spot.
To Check Out a Place's Rep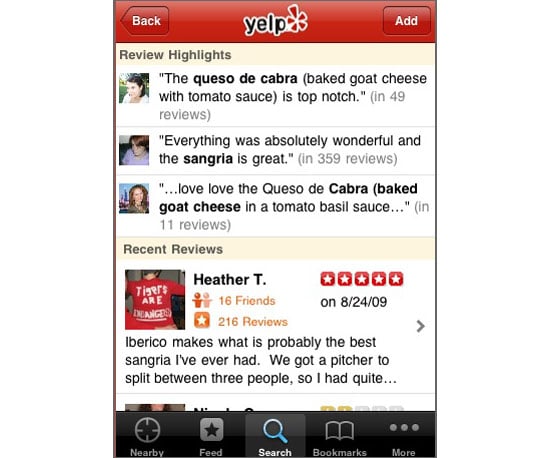 Once you've found a restaurant, check it out using Yelp [7]. With this free app, you can read user reviews, view photos of the restaurant and menu items, and add your own two cents!