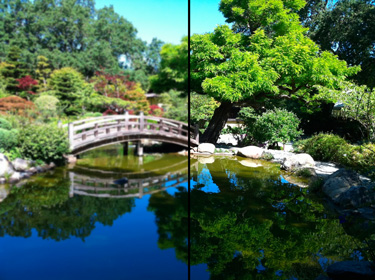 Although there have been some reports of errors, bugs, and general lag after
updating to Apple's new iOS 4
, the most-talked about bug so far today is blurry photos and grainy background images. Thankfully, after trolling the
Apple Support forums
, there seems to be an easy solution to fix this blurry image problem.
First, you'll want to plug in your iPhone to your computer. In iTunes, unsync your photos and resync them in order to optimize them for the new OS. Seems to work like a charm!
Come across any other bugs, issues, or problems after updating your iPhone or iPod Touch to the new iOS 4? Leave them in the comments, and I'll hunt down some solutions!