Give your laptop new life and reset your working mind just by updating your desktop. It's simple on a Mac: save the wallpaper you want, find the image on your computer, right click (or hit the control key + click), scroll to the bottom, and select "Set desktop." Easy does it!
While you're starting a new semester or new job, why not swap out that tired background — and with wallpaper as beautiful, inspiring, and geeky as the 42 downloadable freebies we've gathered here, how could you resist?
Create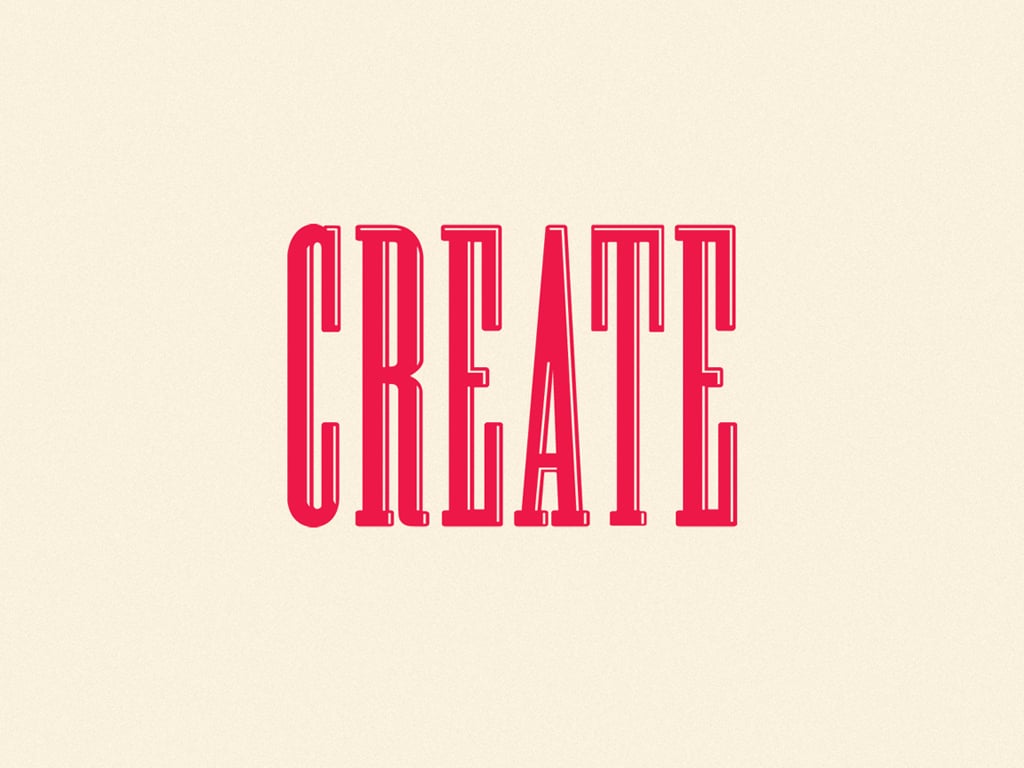 What better way to inspire you to make things than with this simple — but bold — Create desktop [1]?
Is Life Good? by Gustavo Veiro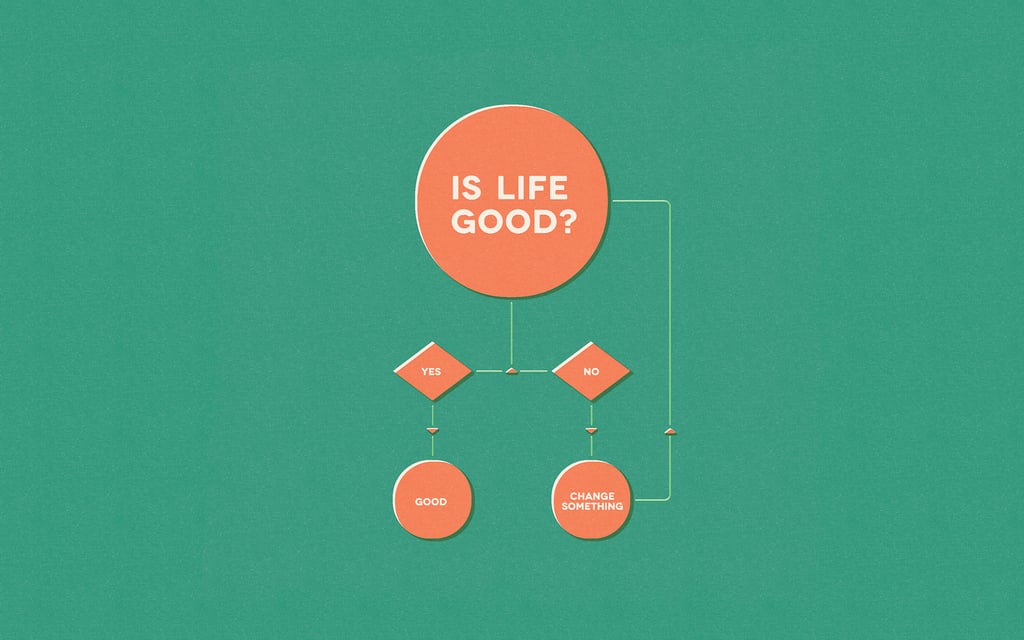 Whether it's designing a project or making crucial decisions, flowcharts are a geek's best friend. Find out whether life is good with this chart desktop guide [2].
Chloe Scheffe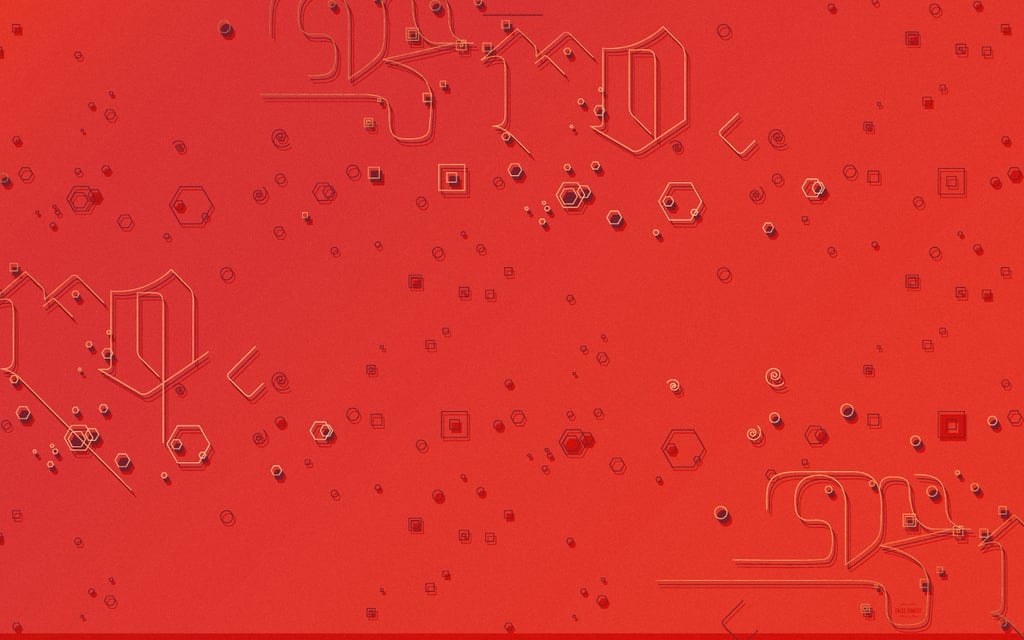 The Rhode Island School of Design student had repetition and layering in mind when she created this typography-inspired wallpaper [3].
Studio Elastik
Constantin Demner, a graphic designer based in Vienna, put together this sunny, salty memory [4].
Landscape by Andreeinprogress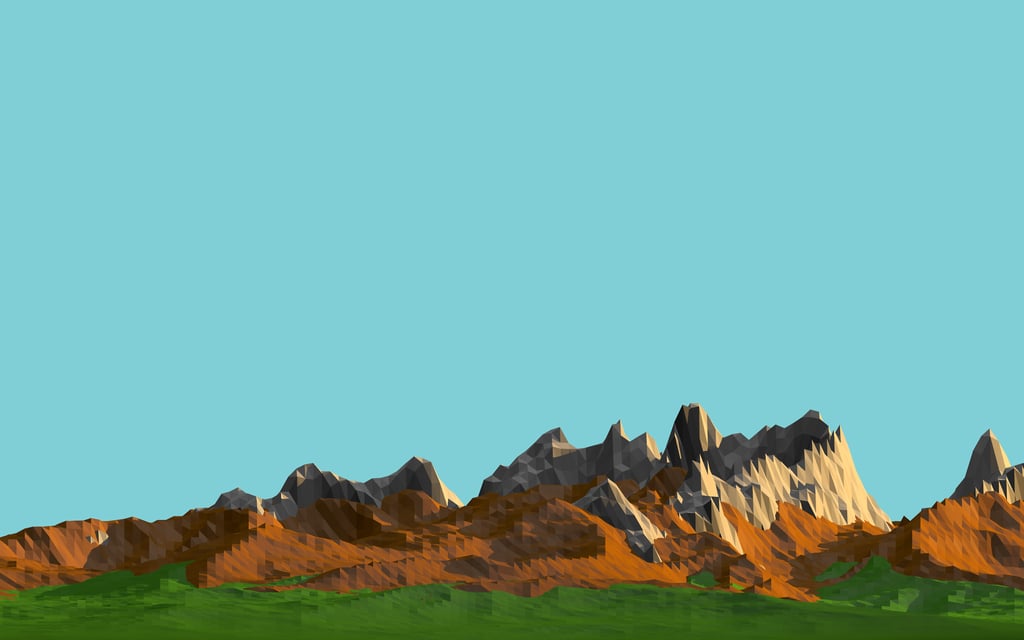 Take your mind off work with these mesmerizing 3D peaks [5].
Luke Twyman
UK artist Luke Twyman favors space themes in his designs, such as this image of an observatory peering at a distant star [6].
Plane by FL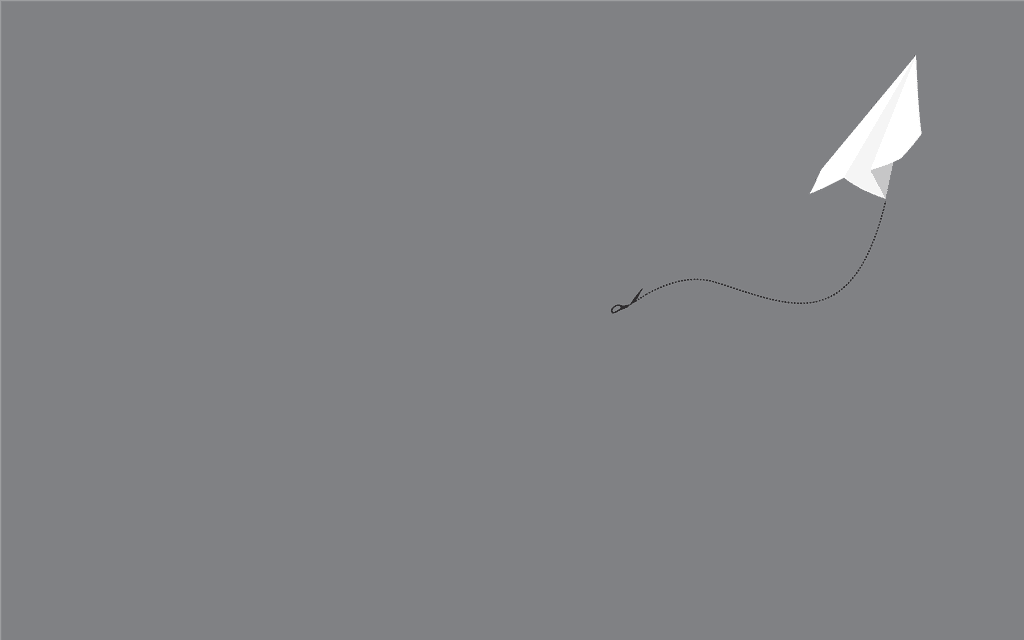 Get whisked away with a whimsical paper plane [7] background.
BBQ by TJ Rippelmeyer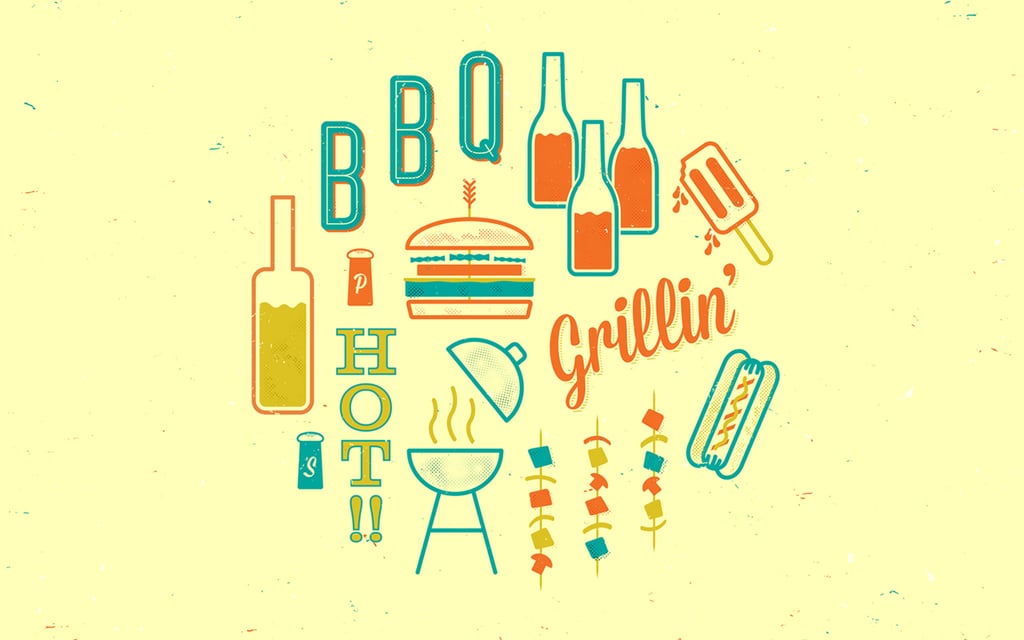 Ah, Spring — it's all about the blooming gardens, chirping birds, and, of course, backyard barbecues that you can daydream of whenever you glance at your computer background [8].
Tulips by Adriana Garcia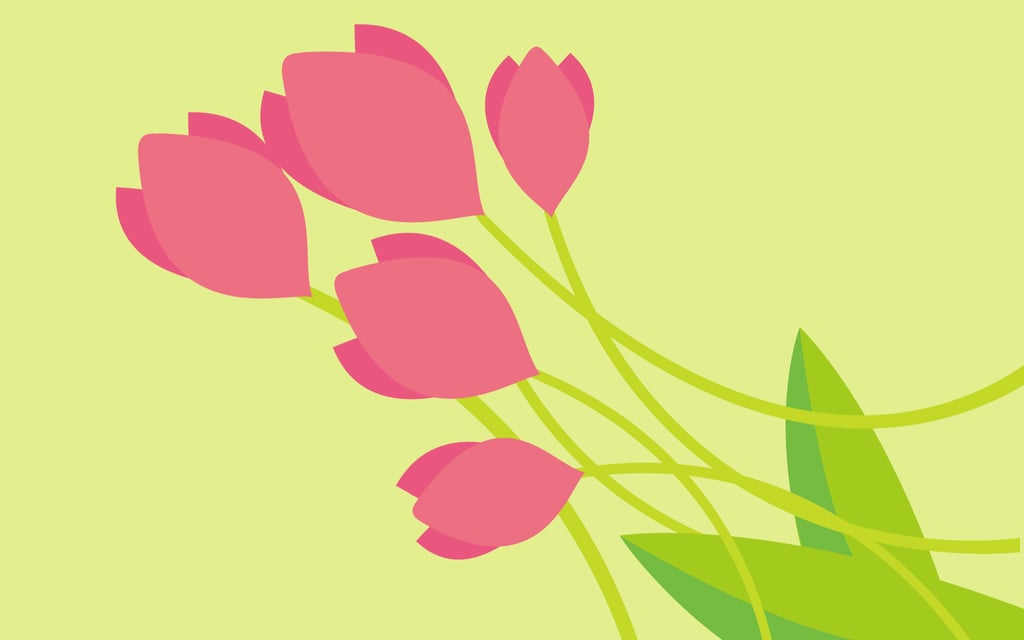 Do flowers or tulips ever get old when it comes to choosing a desktop background [9]? We think not.
Rise and Grind by Busy Building Things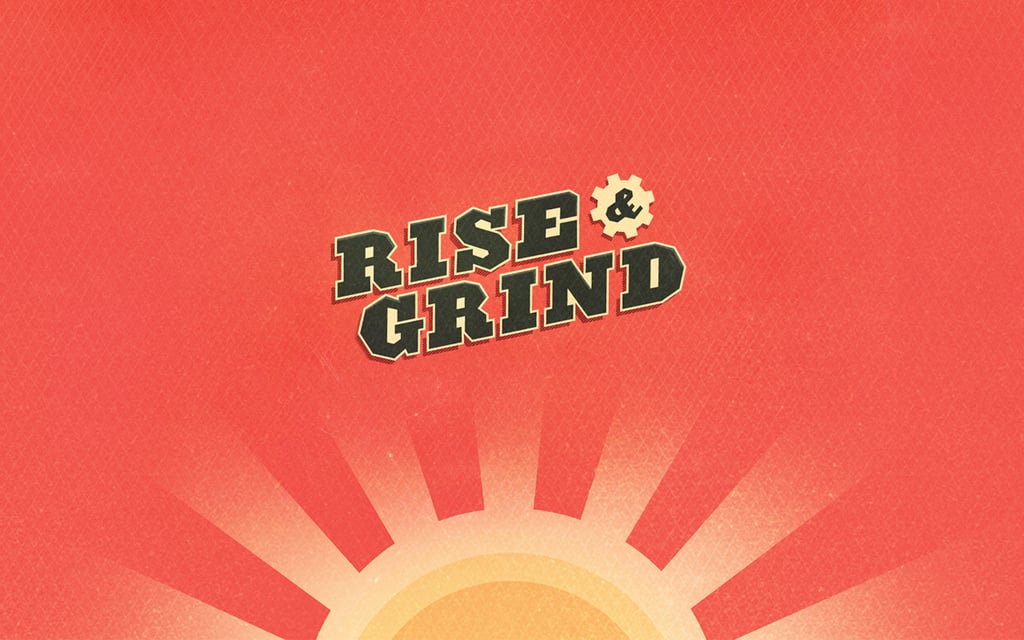 Sometimes you just need a motivational desktop background [10] to remind you that Spring presents plenty of opportunities.
Flower Power by Olive47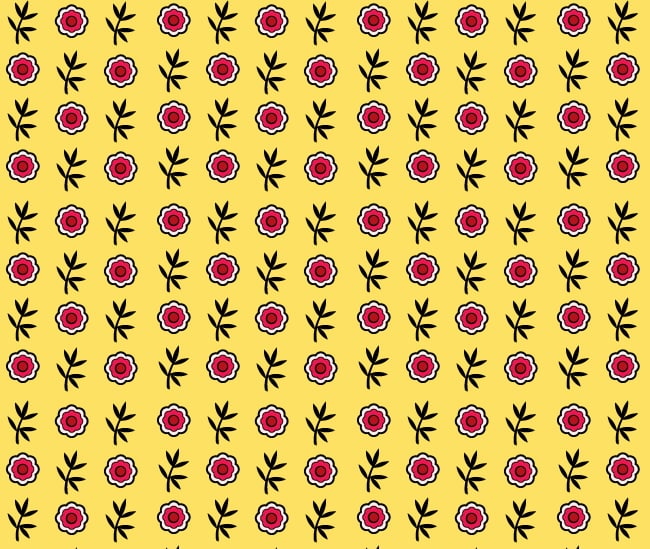 The flowers against this bright background [11] have us thinking Spring in a snap.
Color Wheels by Sanna Annukka
Doesn't this colorful design [12] make you want to pack your bags and head to the next exotic locale?
Traveling Bike by Jude Landry
There's no better time than Spring to go for a bike ride or travel the world — this desktop illustration [13] reminds us of just that.
Ribbons by Veer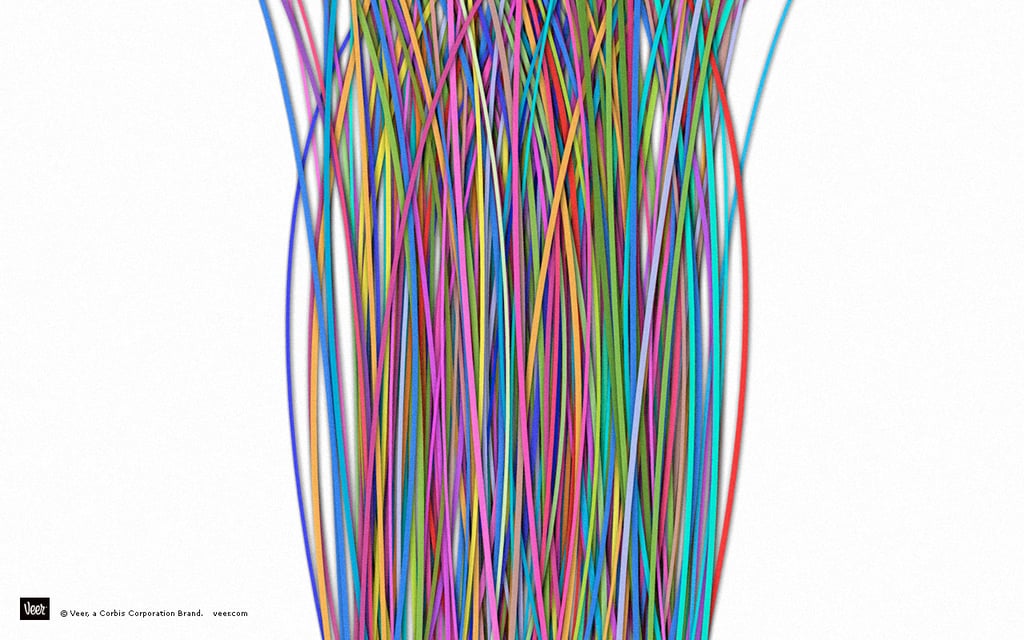 Colorful and fun — two words that describe both this ribbon background [14] and Spring.
Tech Gear by James Oconnell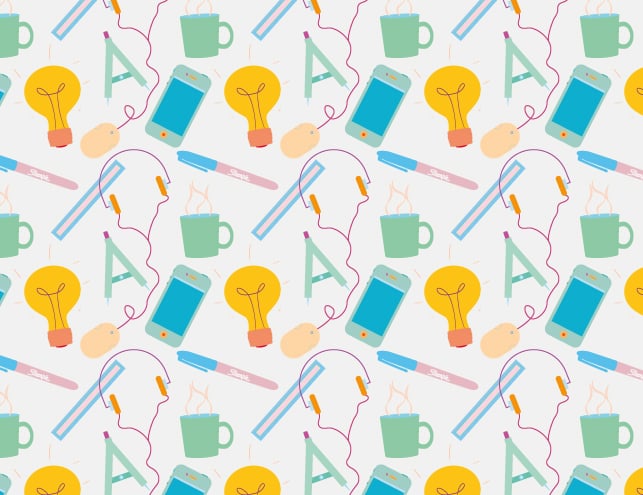 This gadgets desktop background [15] is spot on: who else's phone cases and headphones are rocking Spring colors?
Ice Creams by Anthony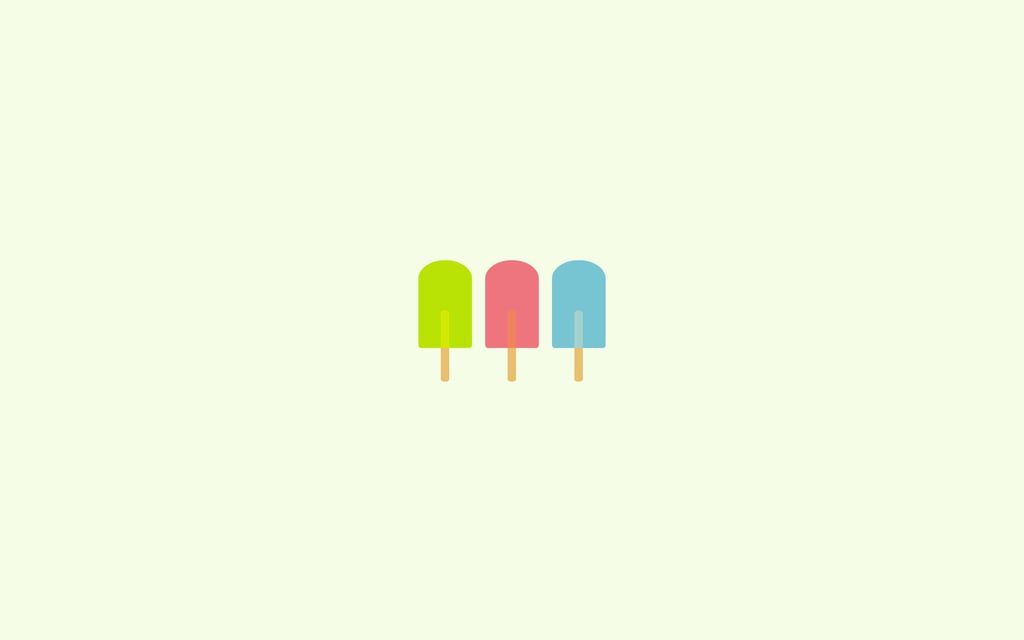 There's nothing like an ice cream background [16] to remind us of all the popsicles ahead.
Food and Flowers by Julie Lee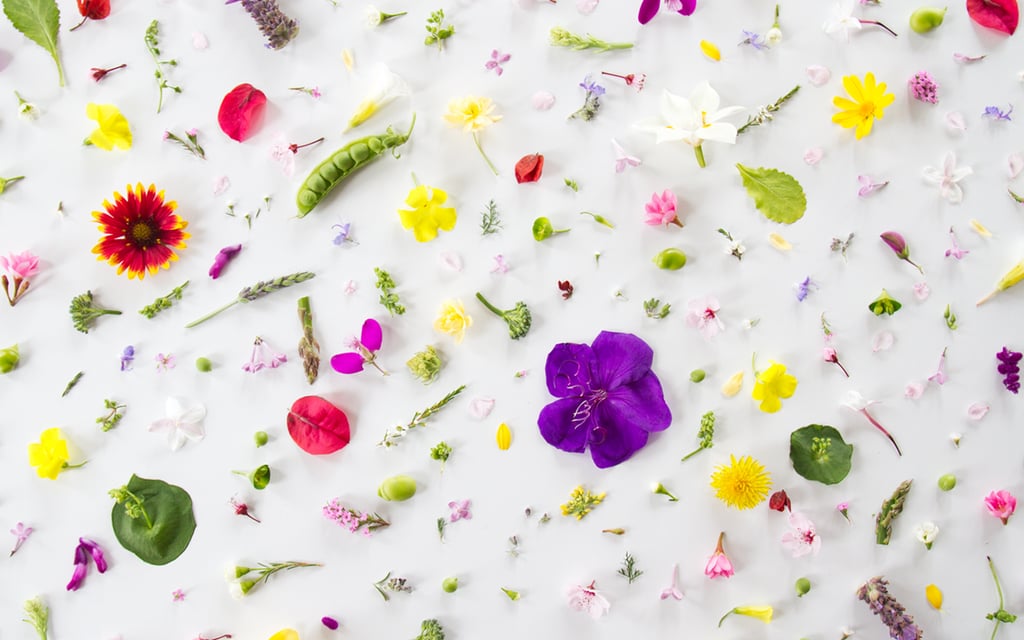 Nothing says Spring like flowers and veggies. Thanks to this seasonal background [17], you get both with asparagus, peas, lavender, and more.
A Tribute to Steve Jobs by Jon Contino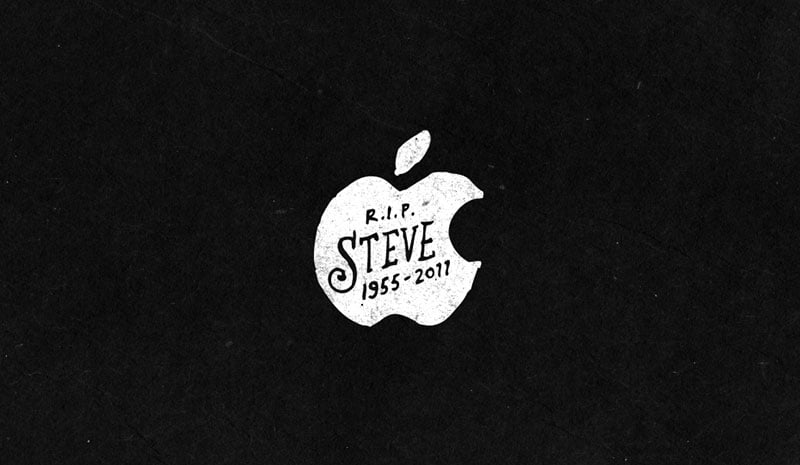 When Steve Jobs passed away in October 2011, many tributes to the Apple founder surfaced, but none had as much of a hand-crafted touch as this wallpaper featuring the iconic Apple logo [18].
I Thrive Best Hermit Style by Mary Kate McDevitt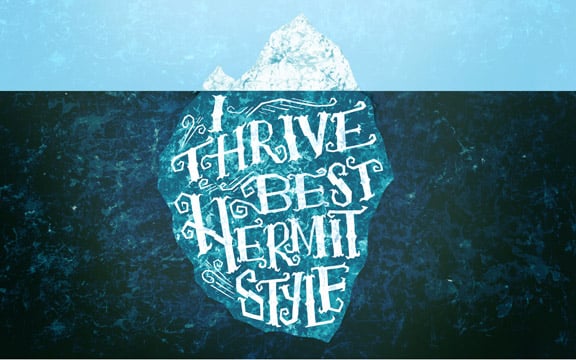 Icebergs are the loneliest of environmental elements, drifting out to sea unaccompanied. This wallpaper uses a lyric from Bjork's song "Unison" to remind us that some of the best work is done all by oneself [19].
The Candy of Seinfeld by Rinee Shah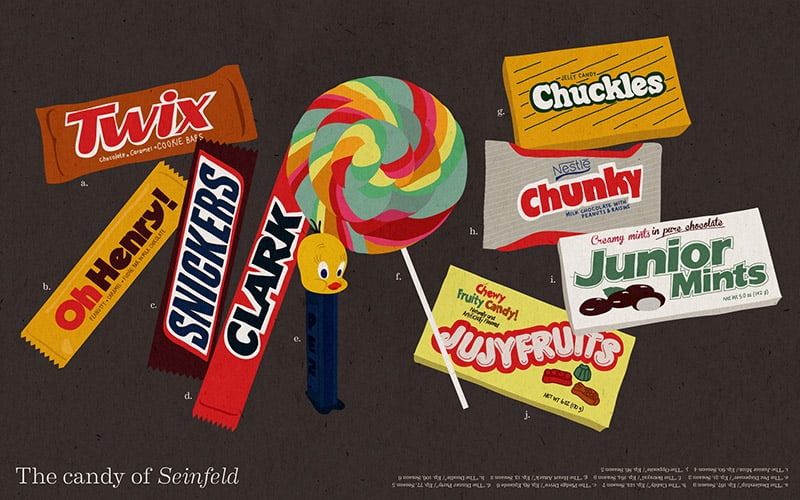 Finally, a wallpaper dedicated to the sweets of our favorite '90s TV show [20].
Wallpaper by James Kirkup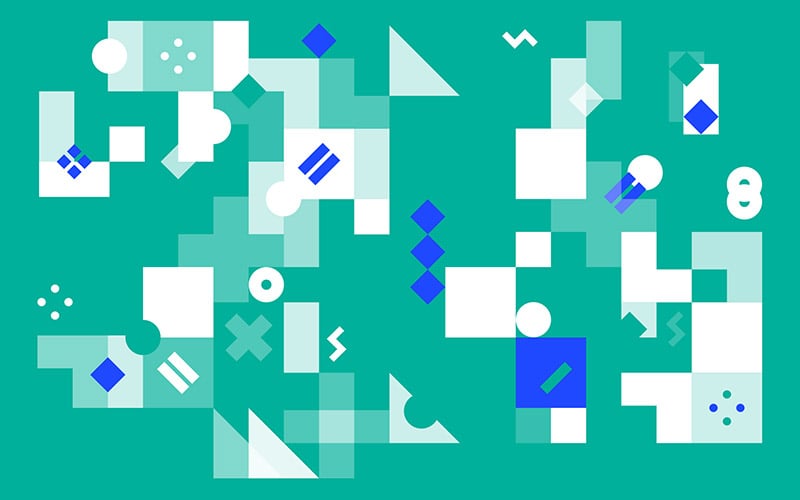 Engineers will enjoy this geometric wallpaper [21], reminiscent of a machine's moving parts.
Jerkpixx by Dan Cassaro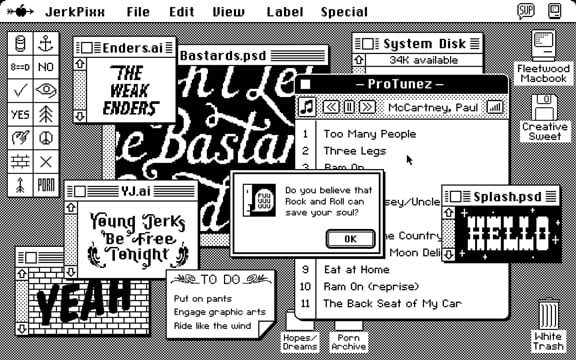 This satire of classic Mac OS 9 [22] is chock-full of visual puns like "Fleetwood Macbook."
Real Artists Ship by Busy Building Things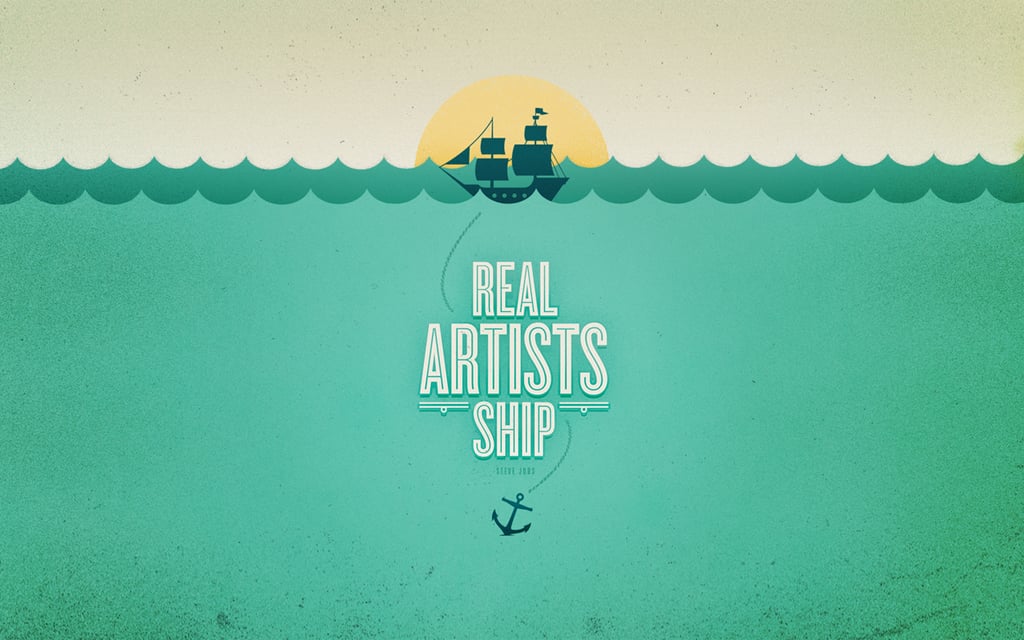 This quote was uttered by the late Steve Jobs as inspiration to his team to deliver big ideas without delay [23].
Wallpaper by Busy Building Things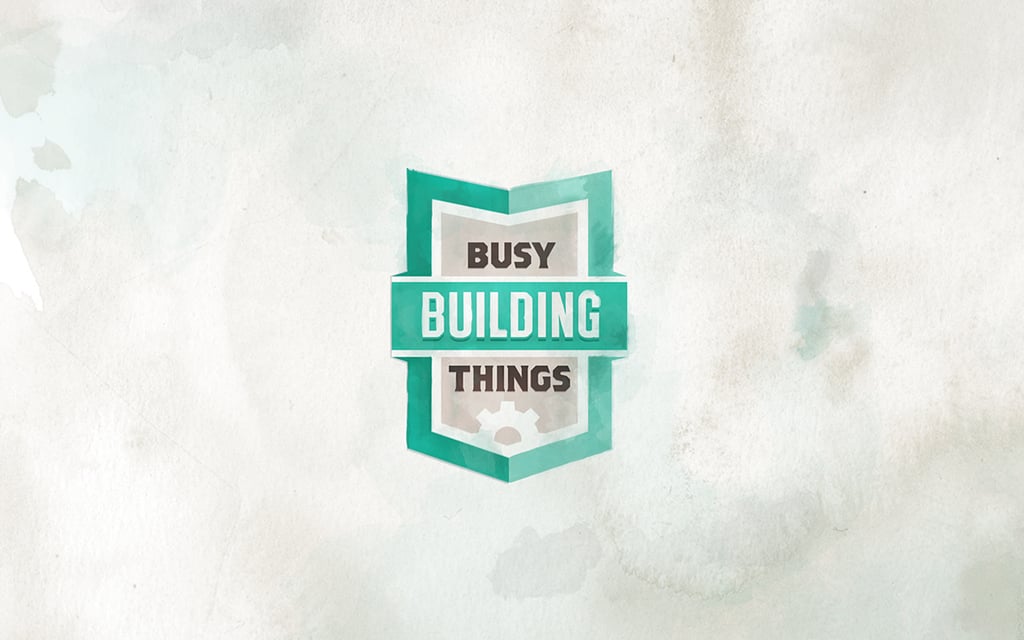 Geeks are always hard at work. Let the world know you're busy building [24].
Batman — Rise by Matthew Sanders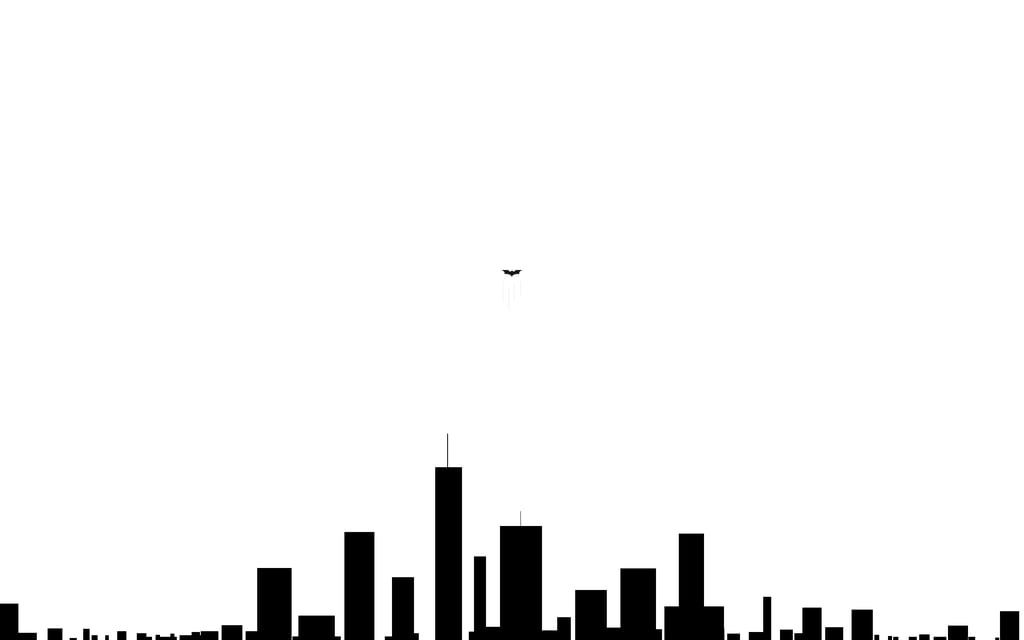 The Dark Knight watches over Gotham City [25] in this silhouette background.
Fases de Lua by Arthur Andrini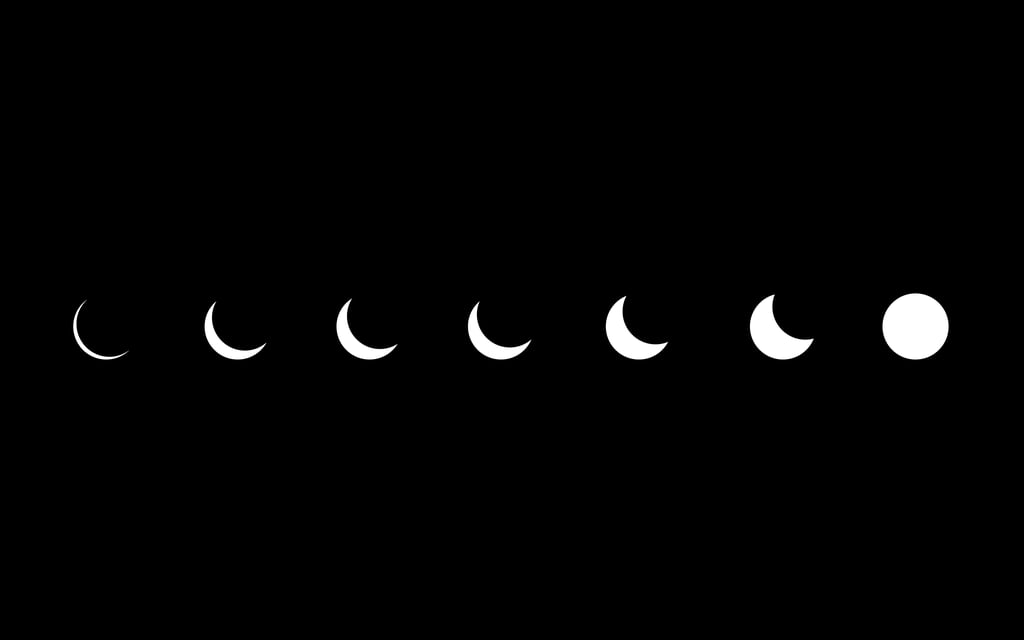 A simple lapse of the phases of the moon [26] makes for an eye-catching visual in this desktop image.
Eclipse by Alejandro Vergara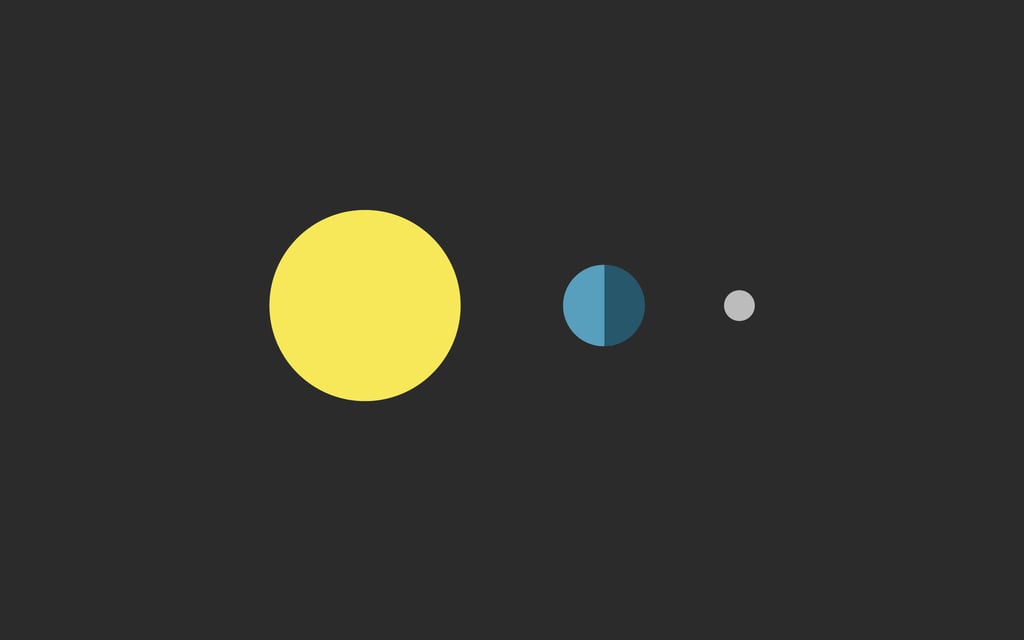 This wallpaper is a beautifully simplified portrayal of an astronomical event [27].
Classy by JoshDeLoach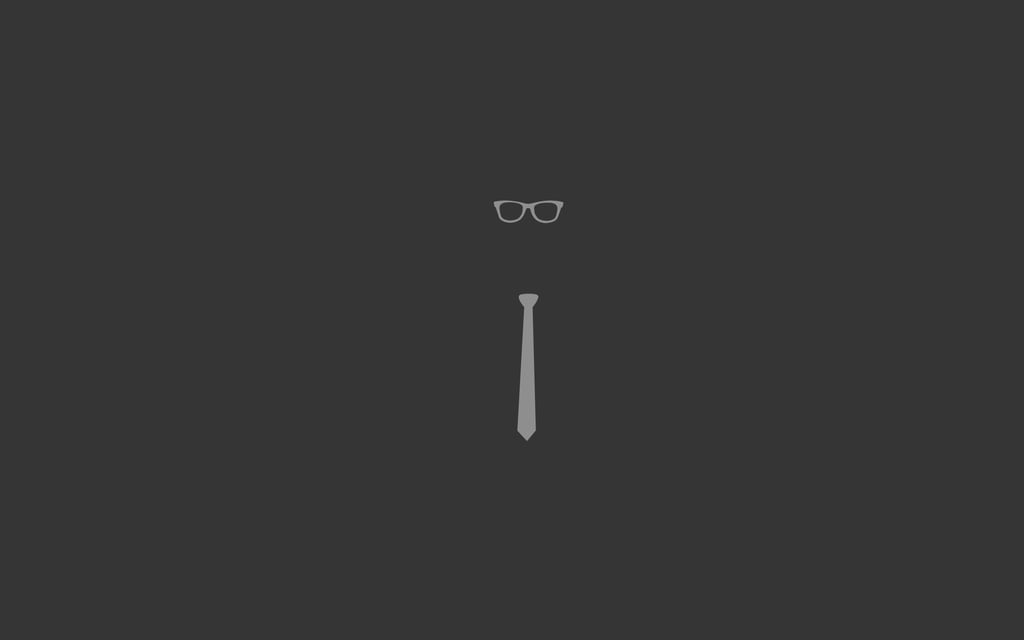 Rimmed glasses and a tie [28] are geek fashion essentials, as this minimalist background shows.
CMYK+ by Satinder Pal Singh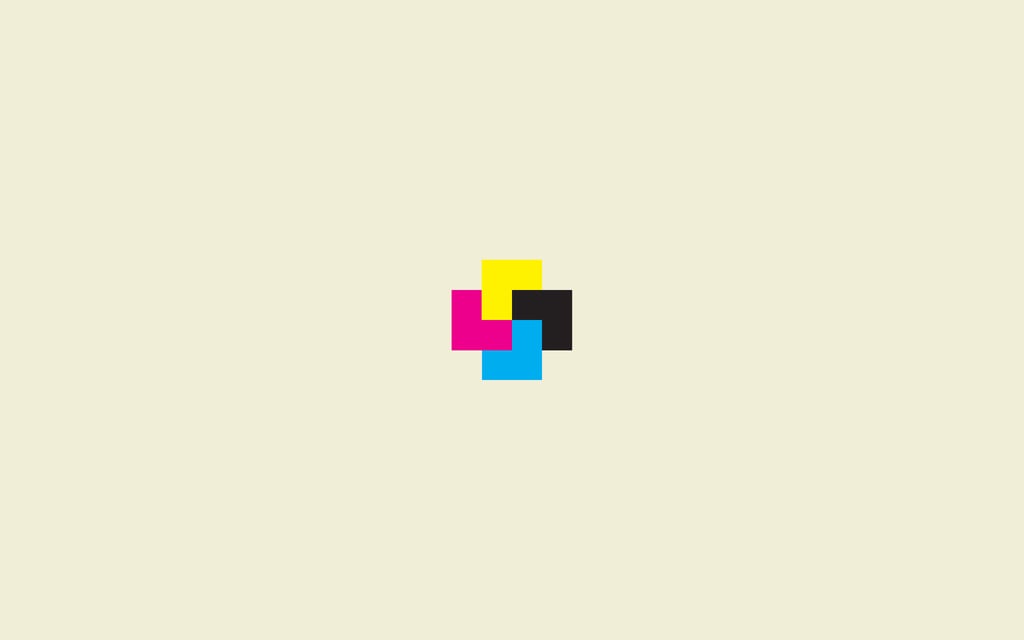 Cyan, magenta, yellow, and black — otherwise known as four-color process — are a pretty good-looking bunch. Bring them to your desktop with the CMYK wallpaper [29].
NES by Will Bran Remember the days of 8-bit video gaming with a Nintendo Entertainment System wallpaper [30].
SNES by Aaron Dunham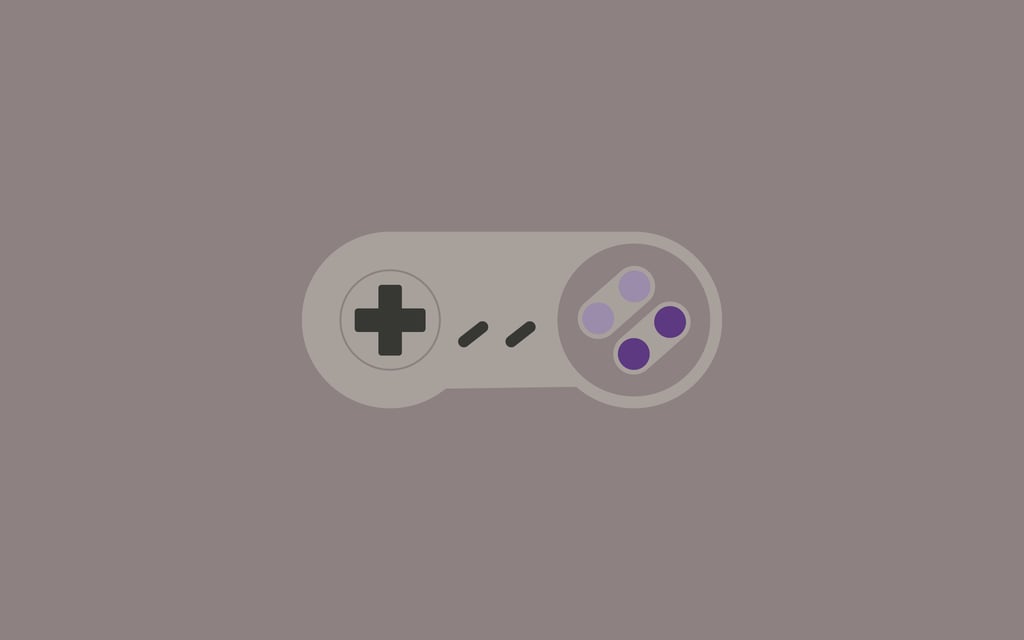 Oh, the days of endless play on the Super Nintendo Entertainment System. Bring it back with this SNES desktop background [31].
8-Bit Mushroom by Cheatus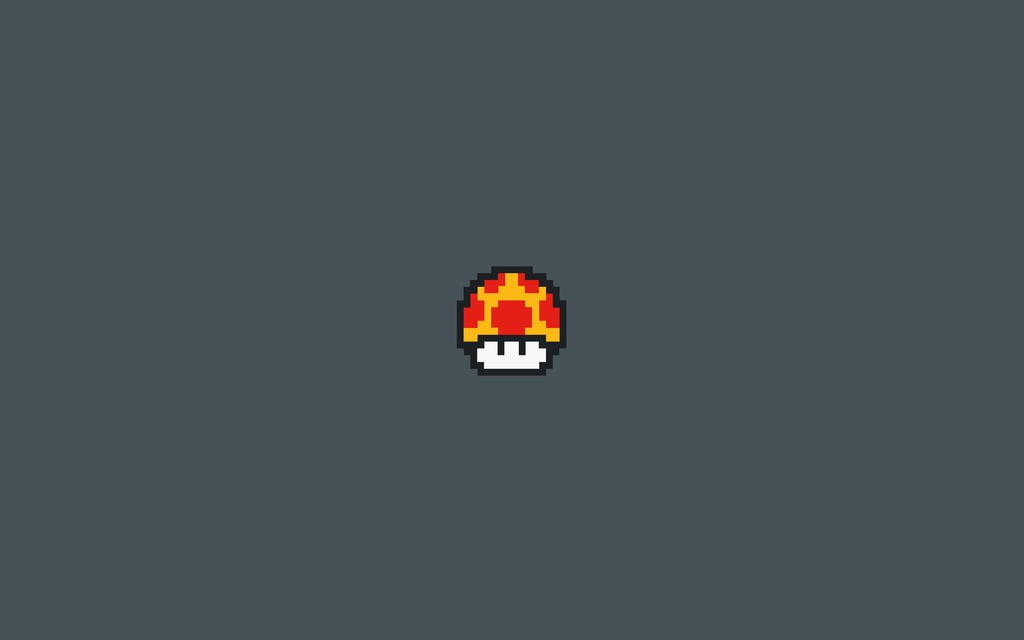 Power up with an 8-bit Super Mario Bros Mushroom wallpaper [32].
The Arcade by BokanoID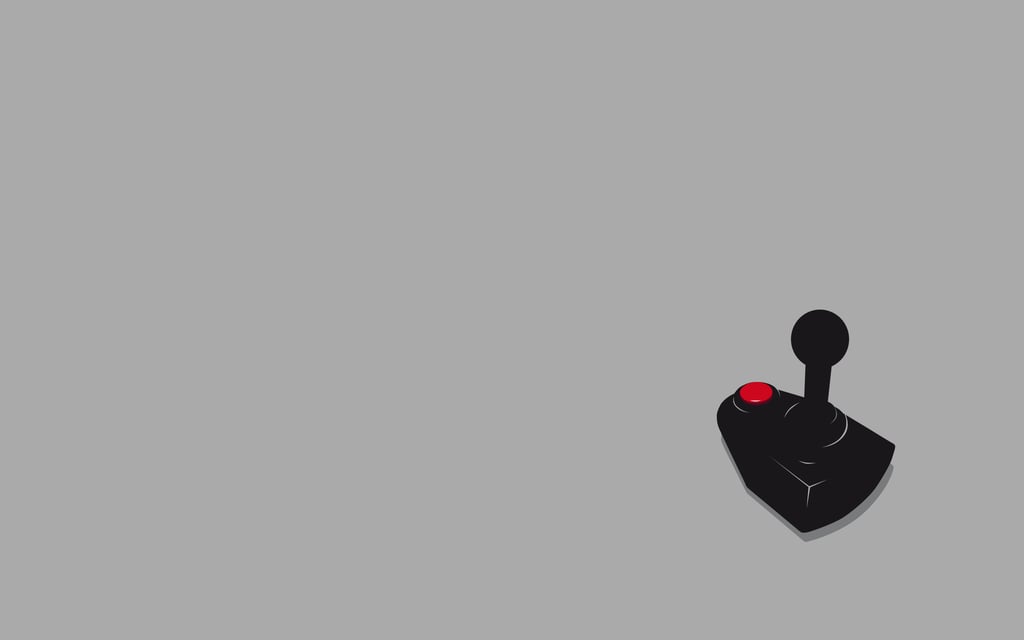 This simple background lets you relive the joy of joysticks [33].
Hamburger Text Markup Language by Don't Fear the Internet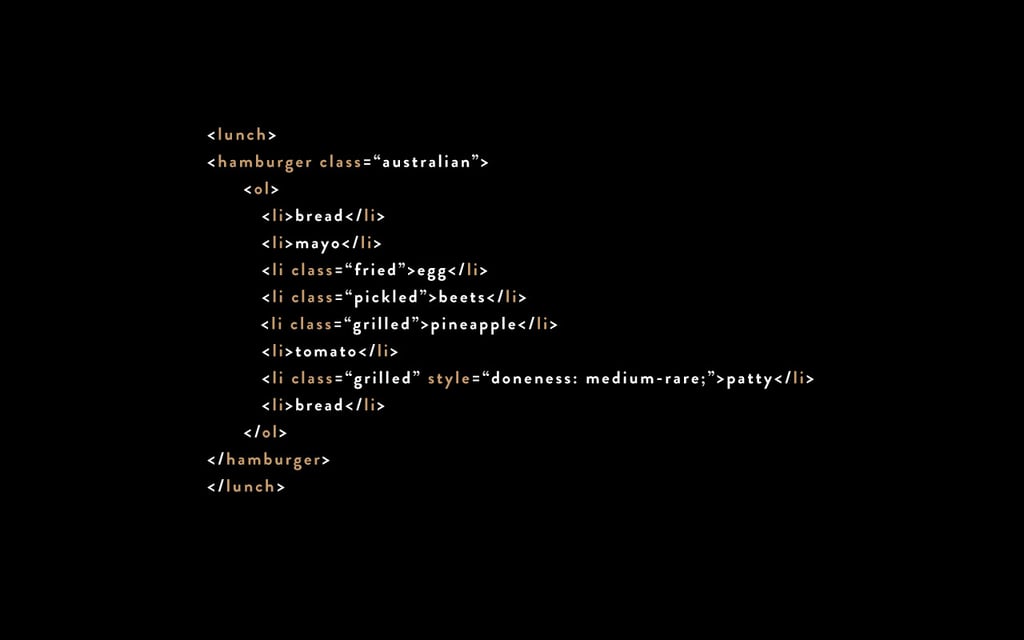 Designers Jessica Hische and Russ Maschmeyer created this desktop wallpaper [34], an homage to HTML, as part of their Don't Fear the Internet project, a web series explaining HTML and CSS for nonweb designers.
Command C by Typenuts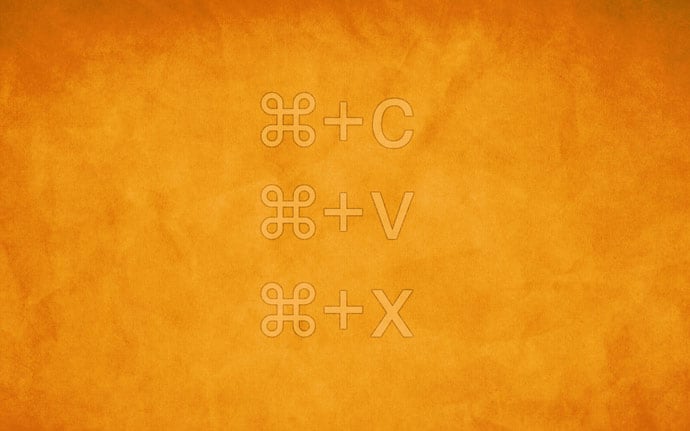 You'll never forget copy, paste, and cut shortcuts with this citrus-colored wallpaper [35].
Digital Deluge by Veer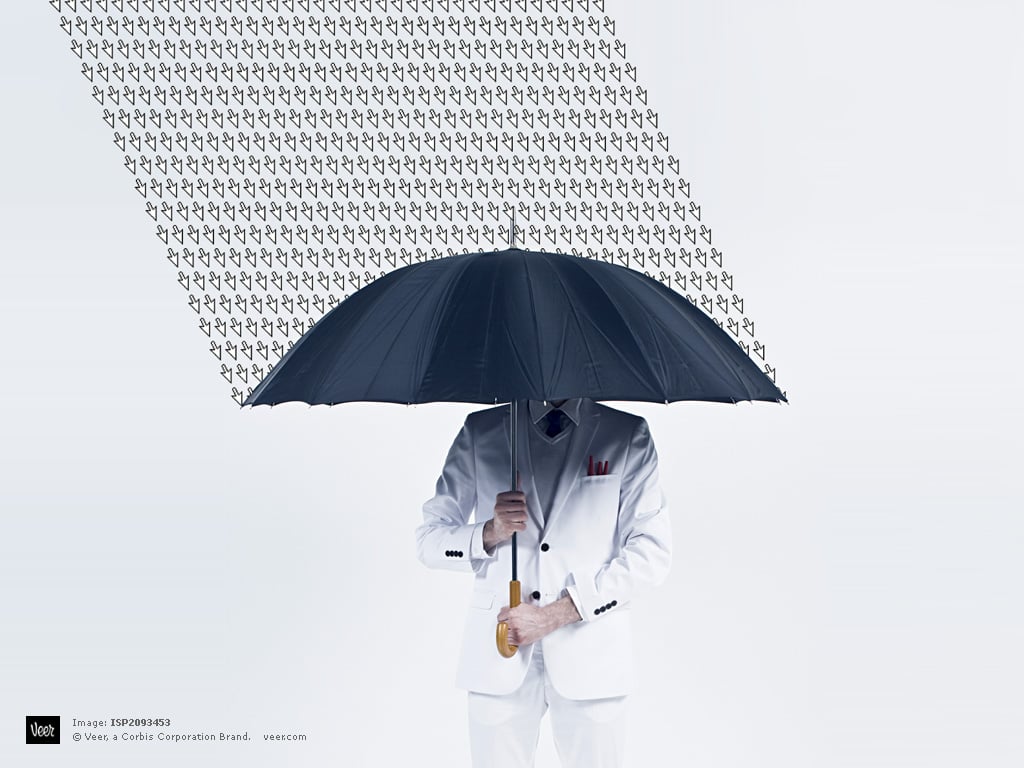 Celebrate the rainy season with this desktop image [36] featuring a cursor downpour.
TDC Escape by W. Staehle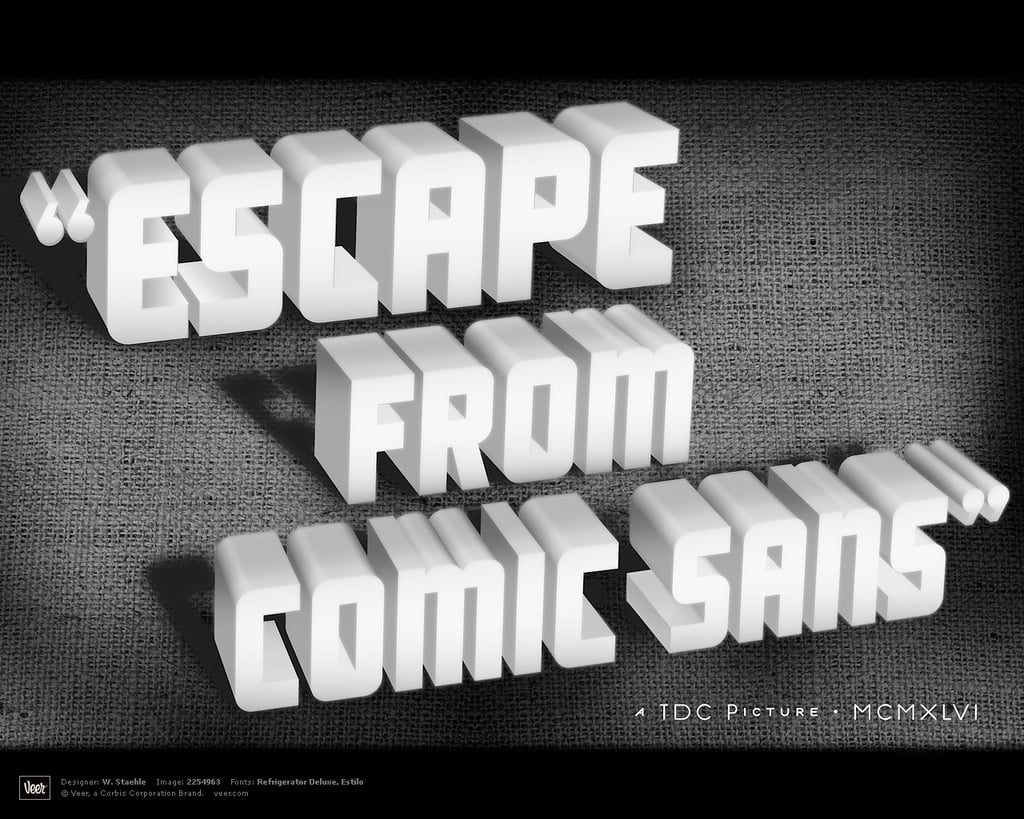 Comic Sans is infamously despised by the design community, as manifested by this vintage-horror-movie-inspired wallpaper [37].
Robot Friend by Juan Fernando Maguid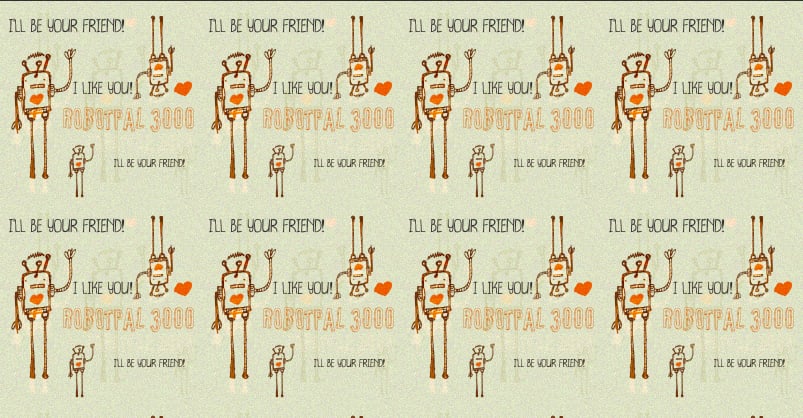 A friendly wave from a robot [38] is a great way to kick off the day.
Geometry by Matt Joyce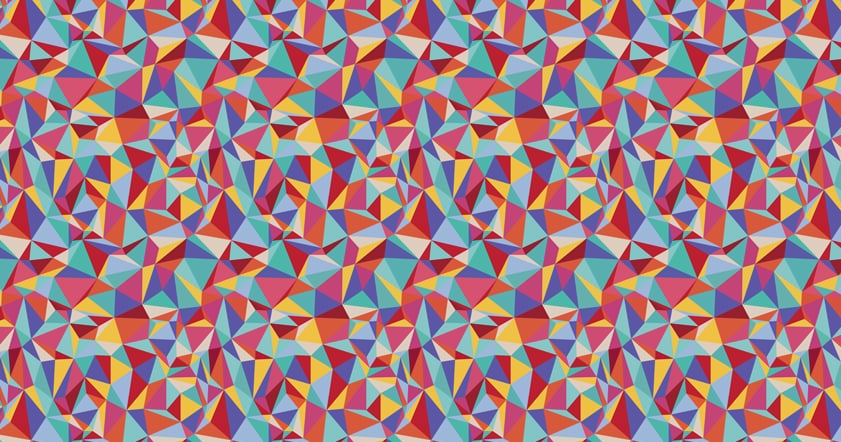 An entrancing geometric pattern [39] to brighten your morning.
Floral Collage by imm Living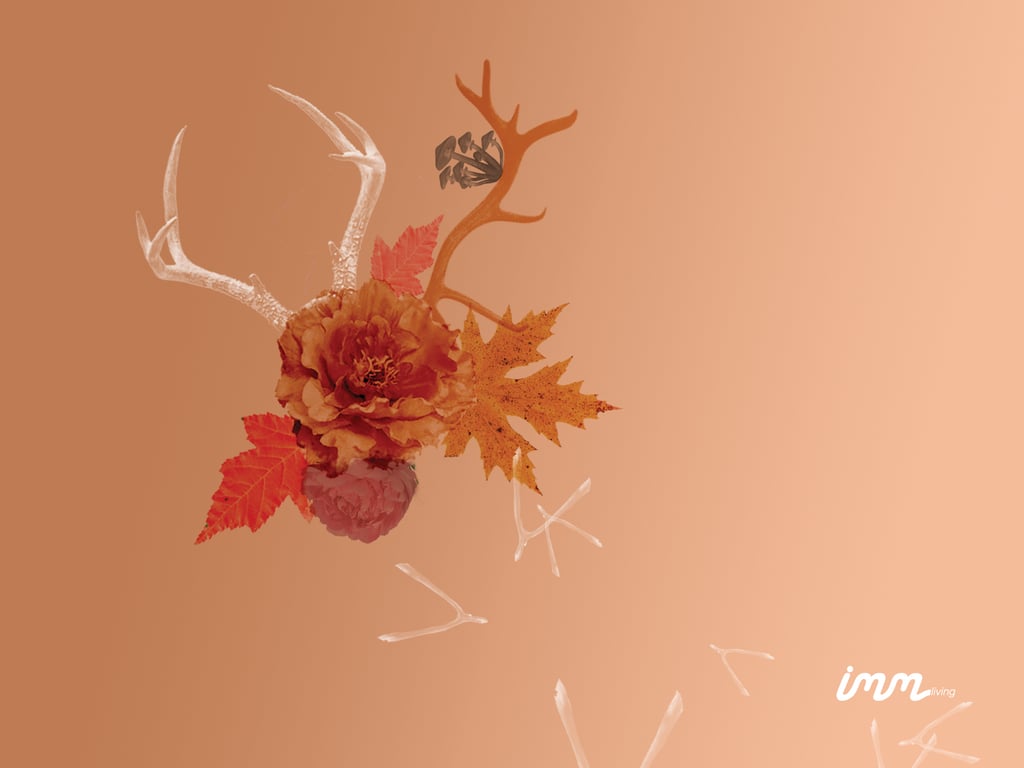 Ahh, soothing autumnal colors [40] remind us of warmer days.
Stromtrooper by red5standingby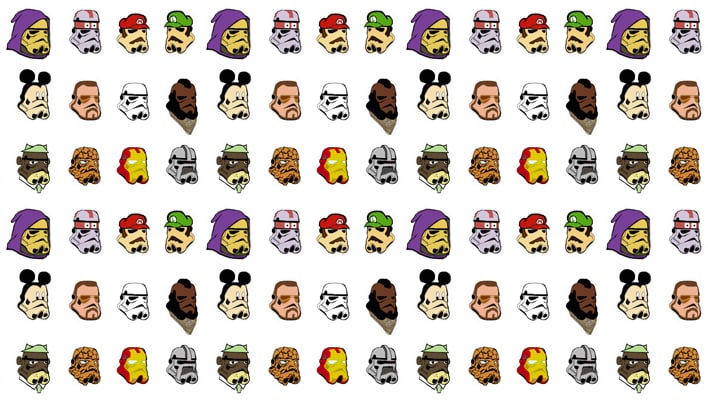 Storm troopers come in all different shapes and sizes [41], didn't you know?
Universe Inspiration by Being Geek Chic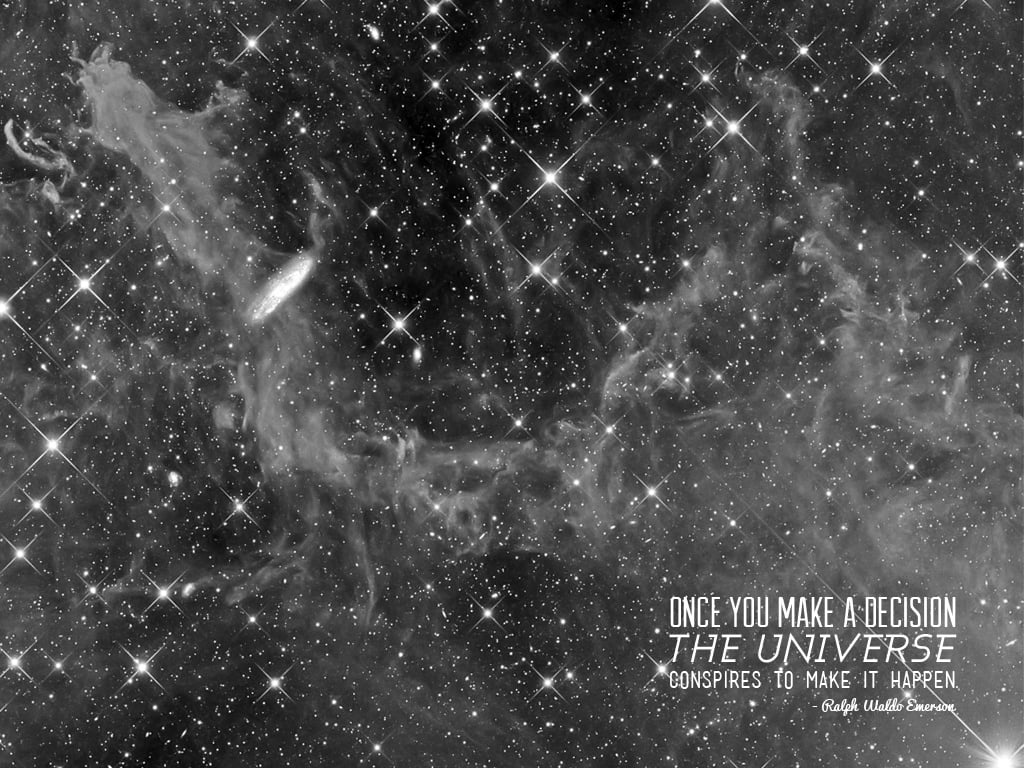 Draw inspiration from Ralph Waldo Emerson [42] with this atmospheric desktop by Being Geek Chic's Elizabeth Giorgi.