When hilarious memes [1] and Tim Howard tweets [2] or that sad, sad Brazil game [3] weren't enough, these GIFs gave the World Cup games some extra spice. From the headlines you've seen (That awful bite! The flying goal!) to the amazing sideline moments, check out the highlights that made this tournament so memorable. Until next time . . .
Source: Ian MacNicol/Getty Images [4]
The Goal That Won the World Cup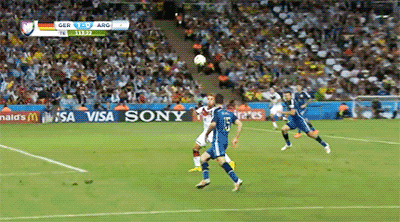 By none other than the German substitute Mario Götz.
Those Utterly Inconsolable Brazil Fans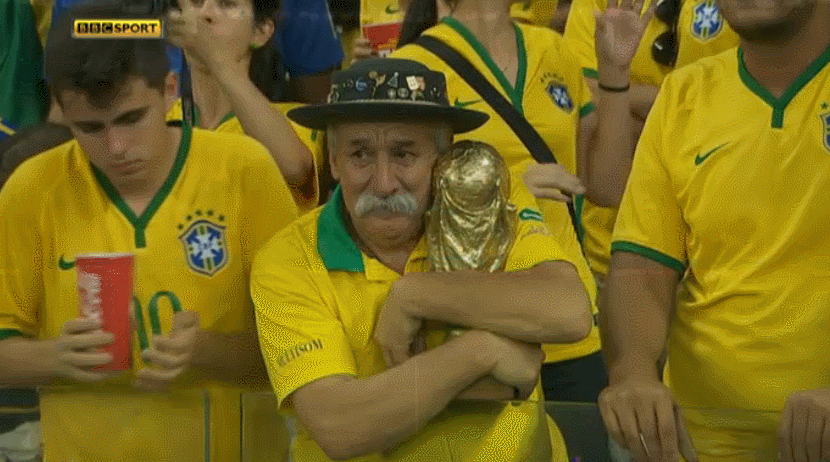 Remember that one time Brazil got destroyed [5] by Germany?
Source: BBC Sport [6]
Tim Howard Acting Like a Boss
During the US vs. Belgium game [7]. But also, during life [8].
Source: ESPN [9]
The Adorable Dance the Colombians Do After Every Goal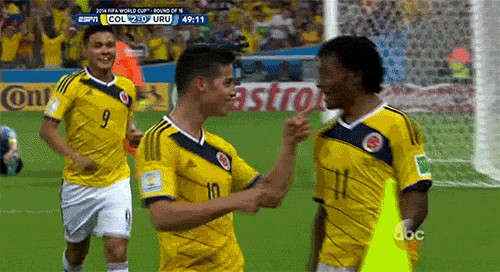 Source: ESPN [10]
When Costa Rica's Joel Campbell Pretended to Be Pregnant, Just Like His Girlfriend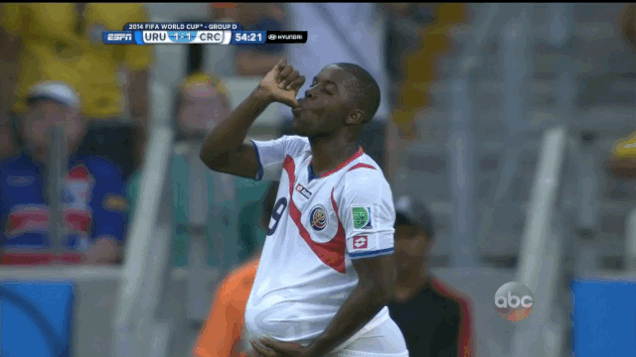 His way of celebrating a goal.
Source: ABC [11]
This Hilarious Chilean Fan That Hates Spain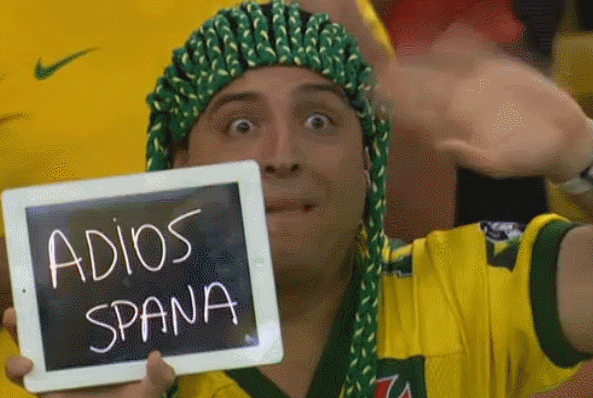 Source: ESPN [12]
When Uruguay's Luis Suárez Chomped Into Italy's Giorgio Chiellini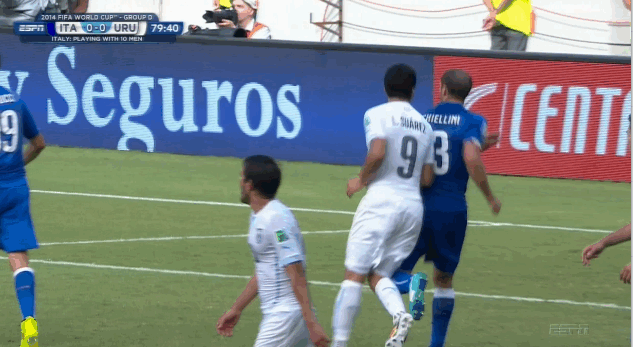 Source: ESPN [13]
That Traumatic Moment in the Argentina vs. Switzerland Game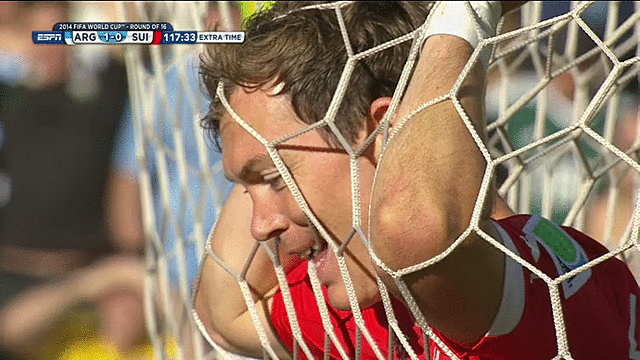 Source: ESPN [14]
This Incredible Goal by Colombia's James Rodriguez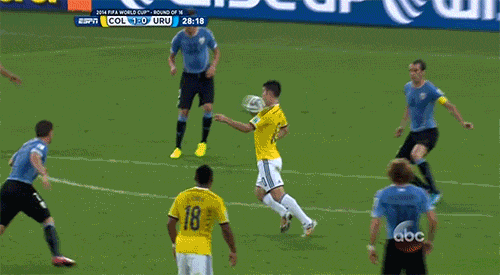 Source: ABC [15]
Every One of the Mexico Coach's Reactions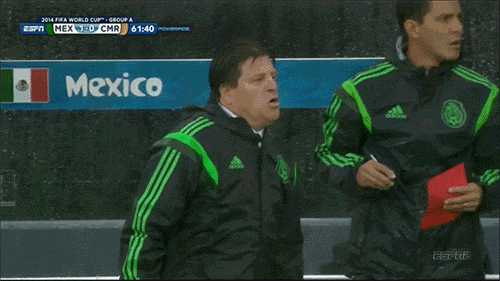 Source: ESPN [16]
The Ghana Team's Synchronized Trot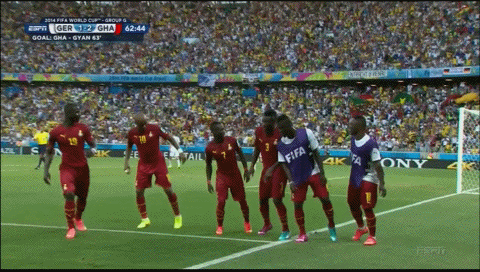 Source: ESPN [17]
That Amazing Goal by Robin van Persie (aka the Flying Dutchman)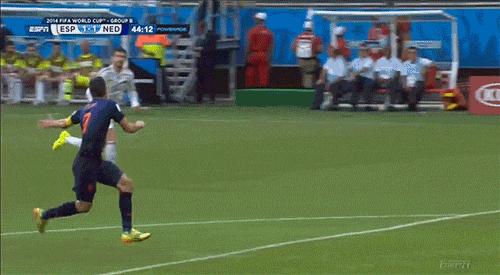 Source: ESPN [18]
Australian Fans Losing Their Minds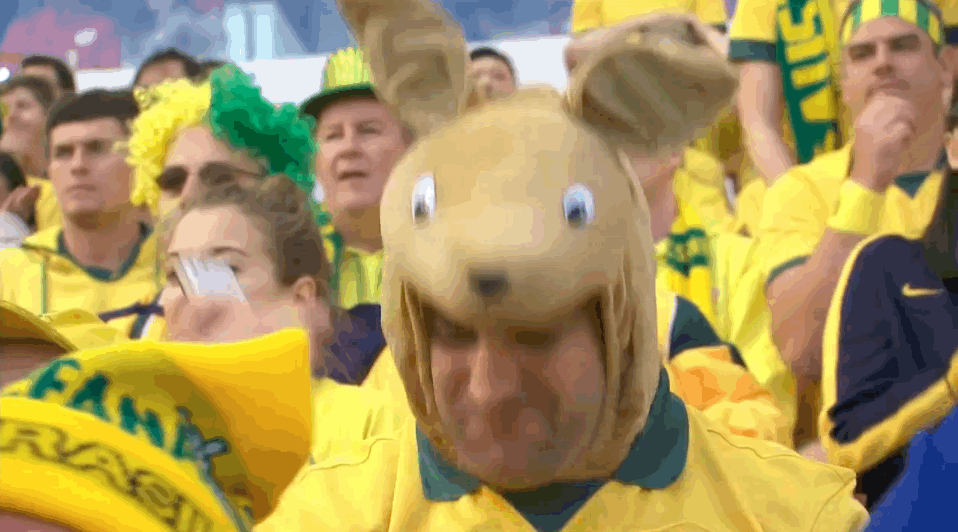 Source: ESPN [19]