Is This Gadget Accessory Real or Just a Concept
Is This Gadget Accessory For Sale or Just a Concept?
I'm counting the hours until I head to rural Tennessee for the Bonnaroo Music Festival, and while I'm already traveling with a lot of festival-approved tech, these Orange Power Wellies would be an amazing addition to my gadgets.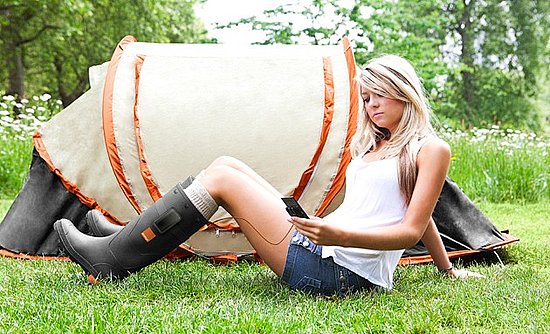 The wellies, perfect for trudging around often-rain-soaked festival grounds, actually charge your phone by converting the heat from your feet into an electrical current. The only downside? It takes 12 hours of feet-heat for one hour of charging — I guess I should just stick with my Mophie Juice Case.

They're a great idea, but are these wellies for sale or just a concept?