Game of Thrones Cakes
Game of Thrones Treats Worthy of the Iron Throne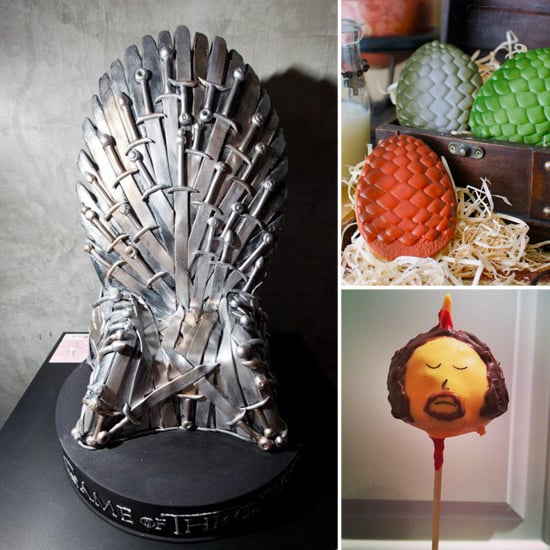 1
Game of Thrones Treats Worthy of the Iron Throne
When you play the
Game of Thrones
, you win — or you end up dessert!
HBO's hit series
, based on George R.R. Martin's
A Song of Ice and Fire
novels, returns on Sunday, April 12. After you've
caught up with the past two seasons
, throw a premiere party complete with
Game of Thrones
-themed baked goodies. Whipping up everything from incredible Iron Throne cakes to delicious dragon egg cookies, we've gathered treats so sweet, they'd make even the very serious Jon Snow smile. Check out all the
Game of Thrones
after-dinner delectables in the gallery and share your homemade geeky treats with us!