We thought Flappy Bird, the life-ruining side scroller [1] that charmed millions of users with its maliciously difficult gameplay, was done for good. But a mysterious tweet by the game's creator, Vietnam-based developer Dong Nguyen [2], said that Flappy Bird would, indeed, return to the App Store "but not soon."
But not to worry, screen-tapping addicts, we found several alternatives that induce the same manic fury and addiction as Flappy Bird so you won't have to suffer any withdrawals. We're into one replacement in particular, Tappy Fit [3], an app that pairs with Fitbit to get you moving (in real life). Scroll down to learn more!
— Additional reporting by Michele Bird
Tappy Fit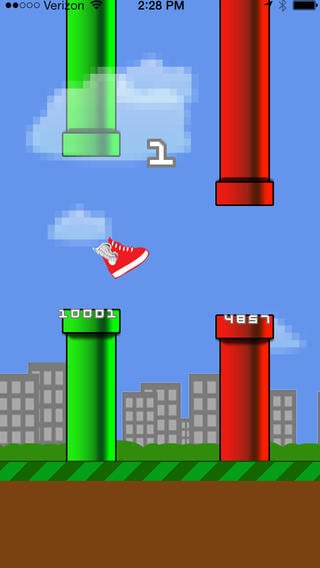 If you're a Fitbit user, Tappy Fit [4] (free) will help you get to that 10,000 daily step goal with in-game incentives. The game reads your Fitbit data, so if you walked 10,000 steps that day, then the pipes will open up extra wide. If you take fewer steps, the space between the pipes gets more narrow.
Tappy Fit is a working game, but it's also an experiment. The Small Steps Labs [5] is working with subtle ways to keep health-conscious users engaged with their step readings on wearable devices like Fitbit.
Copter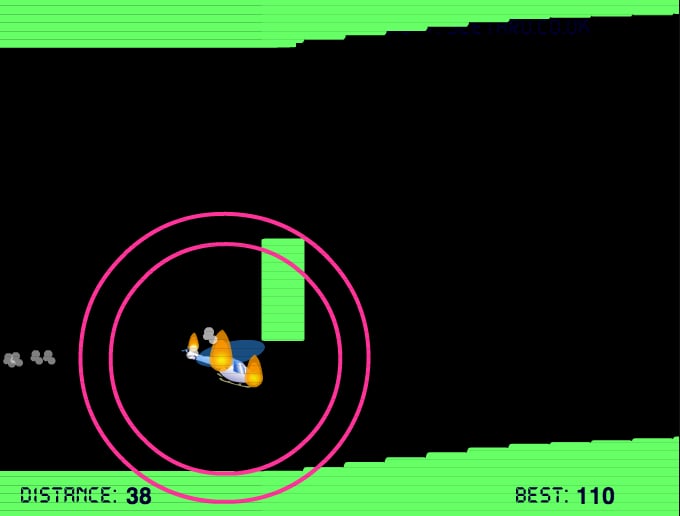 Helicopter [6] (free) is the OG of sidescrollers! It's a Flash-enabled game on the web ready for any Mac or PC. Click and hold the mouse to lift the helicopter, and release to go down. Avoid obstacles, and don't crash into the cavern's floor or ceilings.
FlappyDoge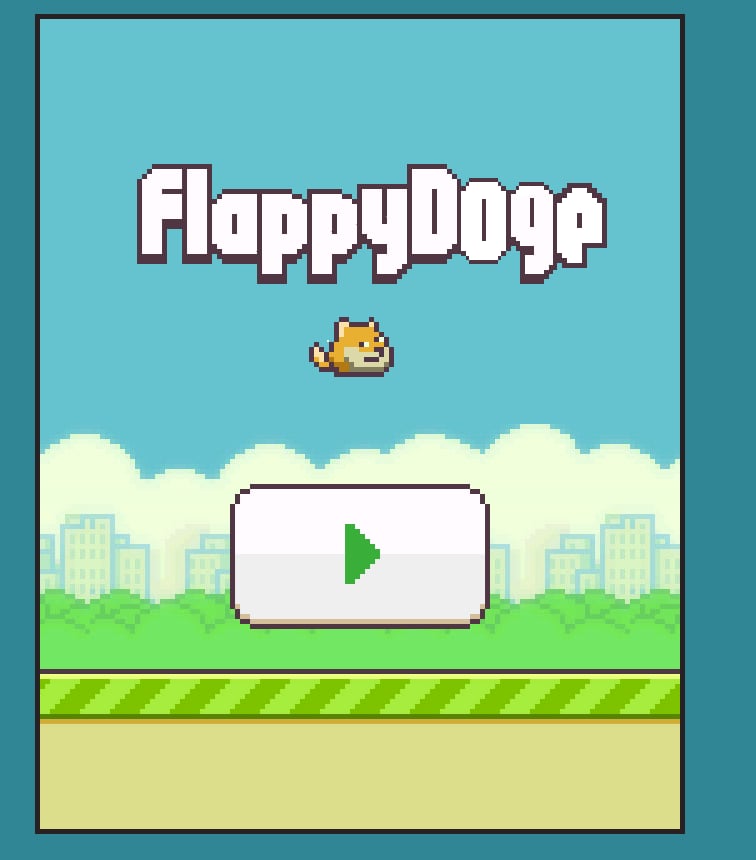 So amaze . . . much over. Shiba Inus, the Internet's new favorite animal (sorry, kitty) take flight in Flappy Doge [7] (free), a web-based game that's identical to the original bird version. FlappyDoge trades taps for clicks, but it's still deliciously hard (and addictive).
Flap the Bird
Flap the Bird [8] (free) is a not-so-subtle copycat game for Android. But you get to play as different species of feathered friends!
Super Ball Juggling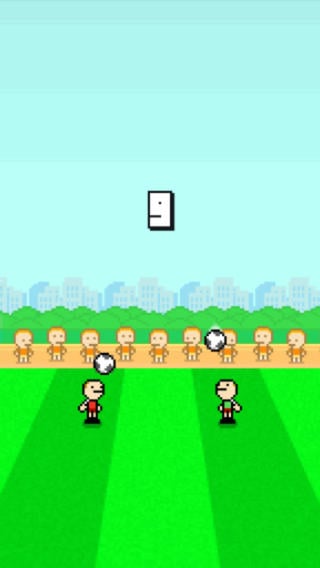 The soccer-inspired Super Ball Juggling [9] (free) is an iOS game created by the maker of Flappy Bird. Tap to juggle the soccer balls for as long as possible. The game's highest App Store reviews claims that it is "like satan in a bottle" that leaves gamers feeling like "a sad frustrated hermit."
Ironpants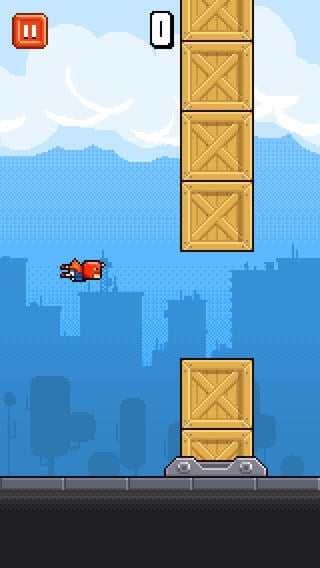 Ironpants [10] (free) has a caped superhero protagonist who, despite his super strength, dies upon impact of any obstacles. Like Helicopter, press and hold to fly up, and release to fly downward.
Badland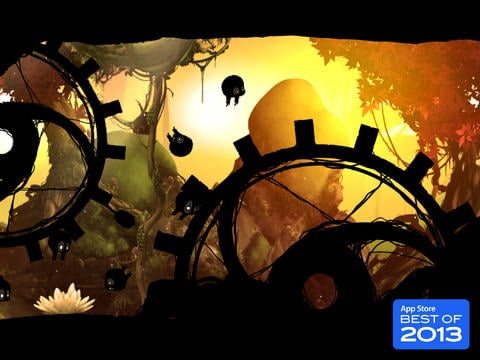 Badland [11] ($4), Apple's iPad game of the year [12], is a whimsical side scroller with a hilariously clumsy protagonist who you must guide through an enchanted forest full of clones and magical plants. Obstacles aren't deadly in this tap-to-rise, release-to-fall game keeping gameplay going for hours.
Fly Birdie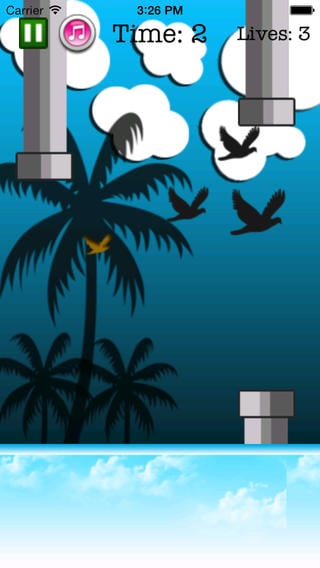 Fly Birdie [13] (free) has taken Flappy Bird's No. 1 spot on the App Store leaderboards. The new "most-addicting bird game on the planet" requires careful tapping, but not to worry if you die within the first 5 seconds of gameplay — this forgiving game gives you two more lives!
Flappy Plane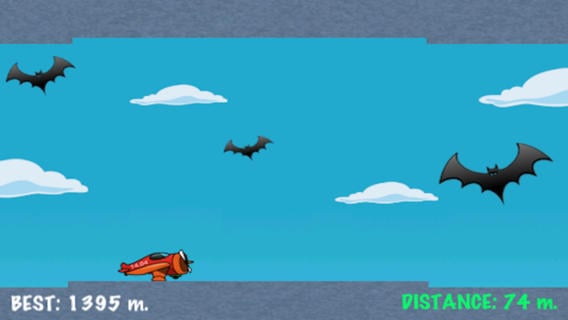 Flappy Plane [14] (free) is a silly game with a silly name (because planes don't flap, obvs) where you must avoid walls and, um, bats in broad daylight.
Fall Out Bird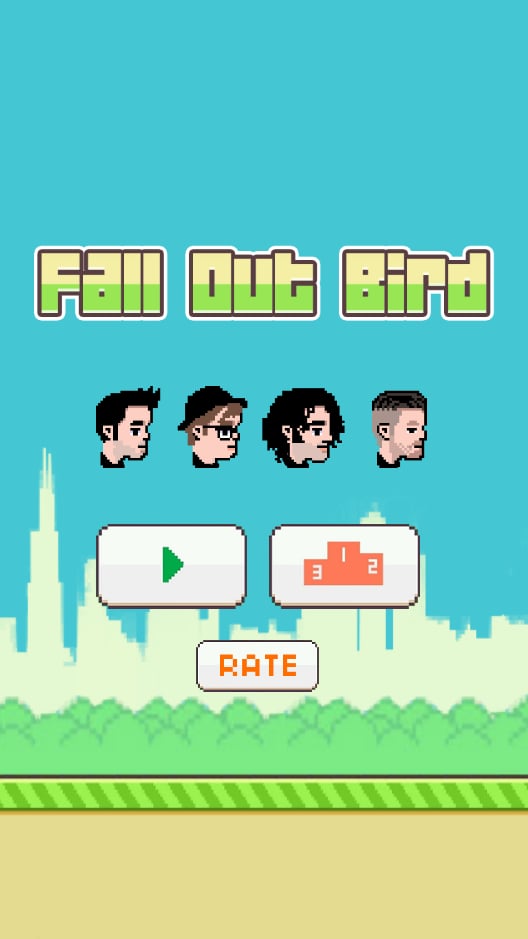 Fall Out Boy fans have already gone crazy for Fall Out Bird [15] (free) for Android and coming soon to iOS! The Flappy Bird-inspired game features the flying heads of all four band members as you navigate them through an obstacle course of guitar heads. Not to mention, "Young Volcanoes" plays simultaneously, which is a dream for any FOB maniac.
Flappy Bert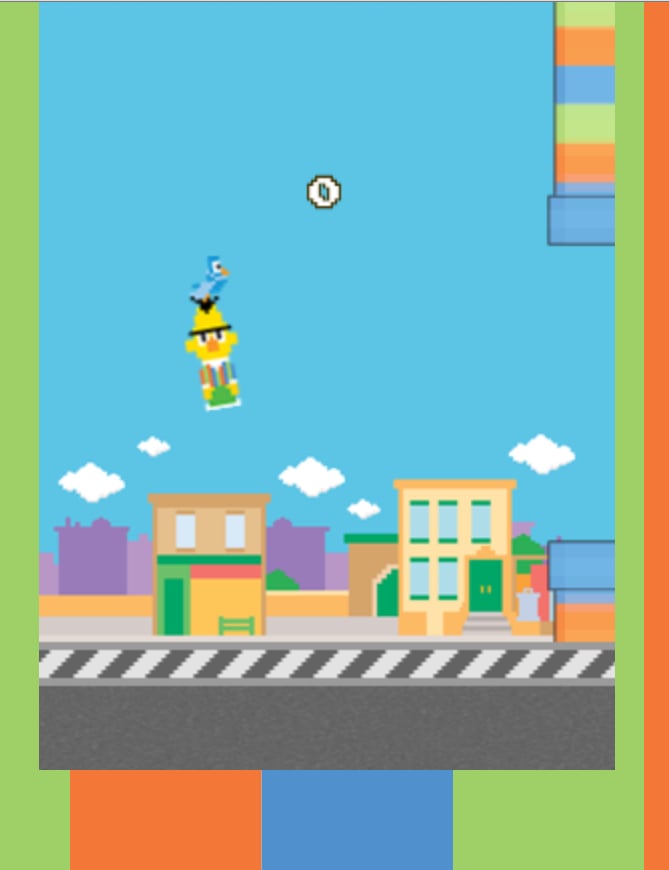 The winner for cutest reincarnation of Flappy Bird is Flappy Bert [16], a free web app that features a flying Bert bouncing up and down along Sesame Street to avoid striped pipes. When Bert falls to the ground, he calls out for Ernie!