Geek Art: Swirly Metal USB
Elaborate flash drives are a dime a dozen, but they are usually inspired by commercial trends like Pirates of the Caribbean, yummy shapes like sushi or blinging jewels like Swarovski rhinestones. The Swirly Metal USB is none of the above, but does have that certain geek chic artistic quality all its predecessor flash drives lack, while sharing all their functional data-storing qualities.
The drive was made by Etsey's daveboyer and is a simple USB drive with metal encircling it. If you look closely you can even see the naked circuit board. It features one GB of memory and costs $45.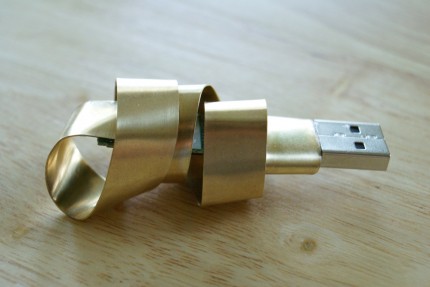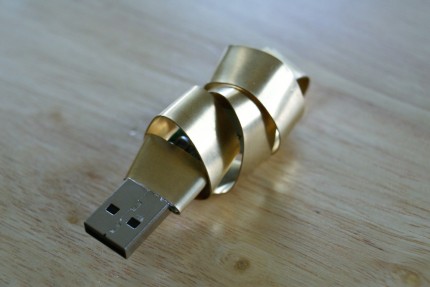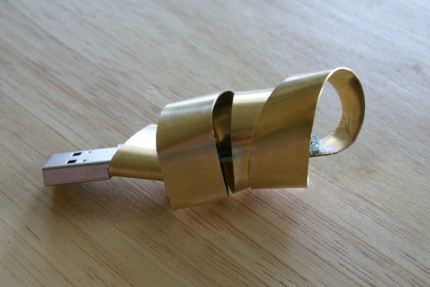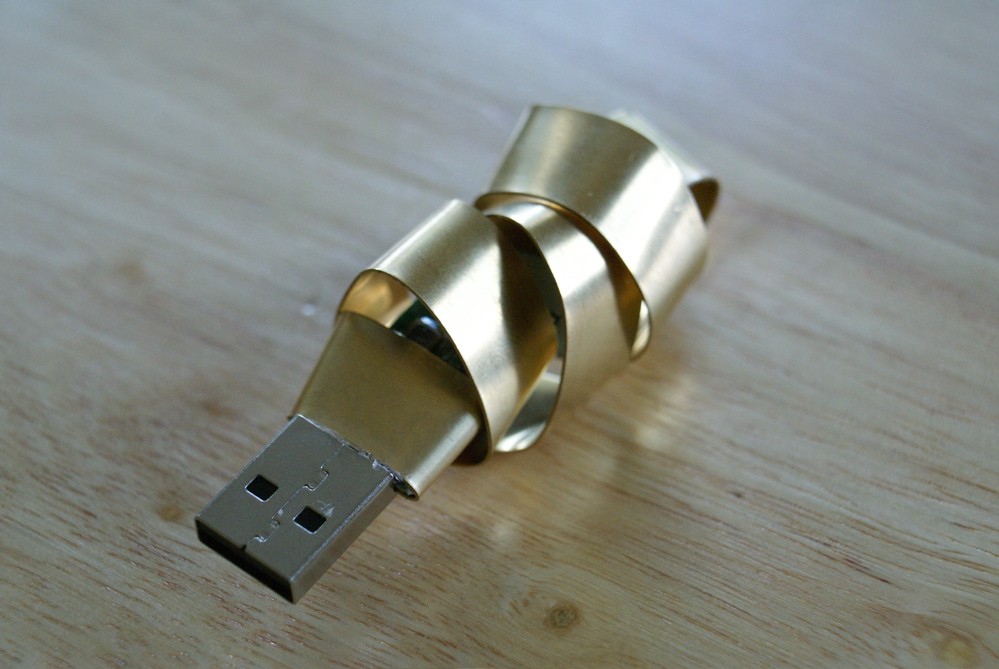 To check out more images of the drive, read more