Geek Jewelry: Stolen Jewels by Mike and Maaike
Mike and Maaike's beautiful pixelated leather jewelry caught my eye among an amassment of fabulously geeky items at the 2007 International Contemporary Furniture Fair, so I was delighted to learn more about the makers and collection. According to their website, the effort was an exploration of tangible vs virtual in relation to real and perceived value.
"Using google image search, we browsed through some of the most expensive and often famous jewelry in the world, the low-res images we found were stolen, doctored, then transferred to leather, creating a tangible new incarnation. With the expense and intricacy of the jewels stripped away, their essence and visual intensity are extracted," say the designers. The collection was created on printed and scored leather.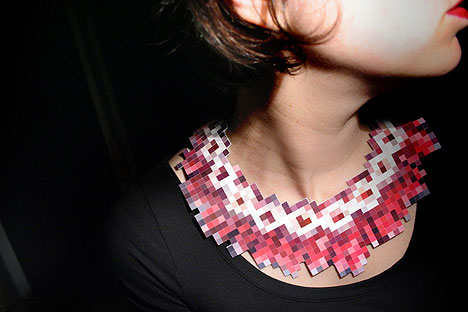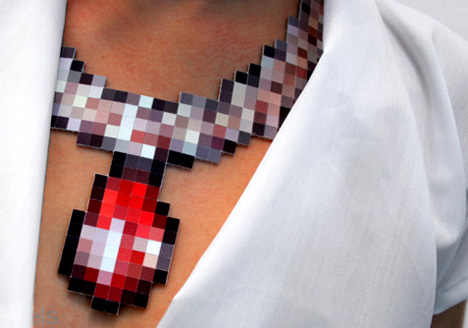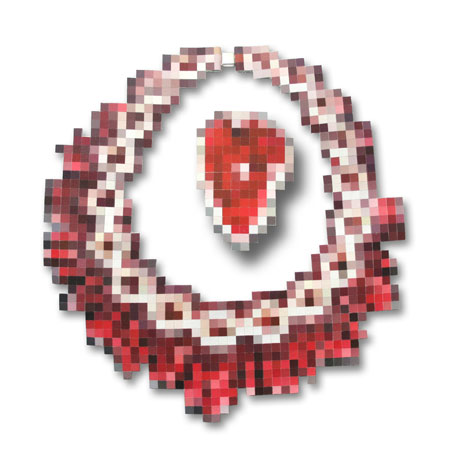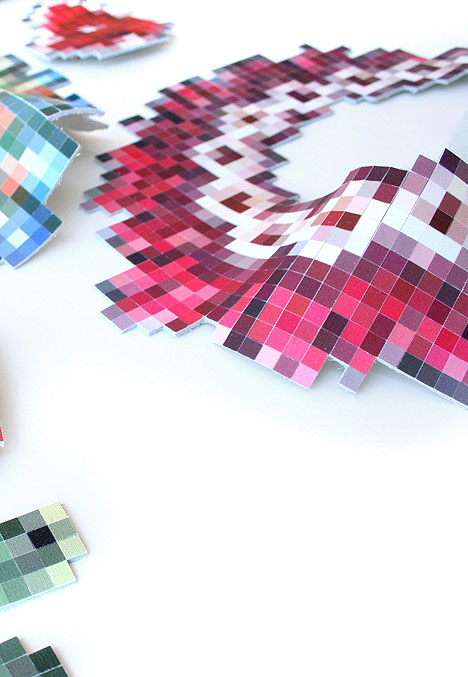 For additional images of the collection, read more