In between writing your vows [1] and choosing the perfect video game-themed cake [2], get inspired for an engagement photo shoot that tells the story of you and your sweetie's love in a way all your own. Embrace the quirky side of your personalities and incorporate your mutual obsession with science fiction, comic books, and a certain bespectacled wizard.
Check out the adorkable engagement vignettes from real-life couples and their talented photographers in the gallery.
Show off your comic book street cred by holding the engagement photo session in a favorite bookstore.
Photo: Heather Kincaid [3]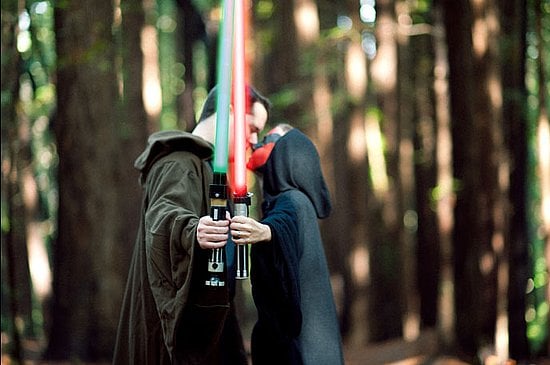 Get into character by recreating a favorite science fiction film.
Photo: Michael James Photography [4]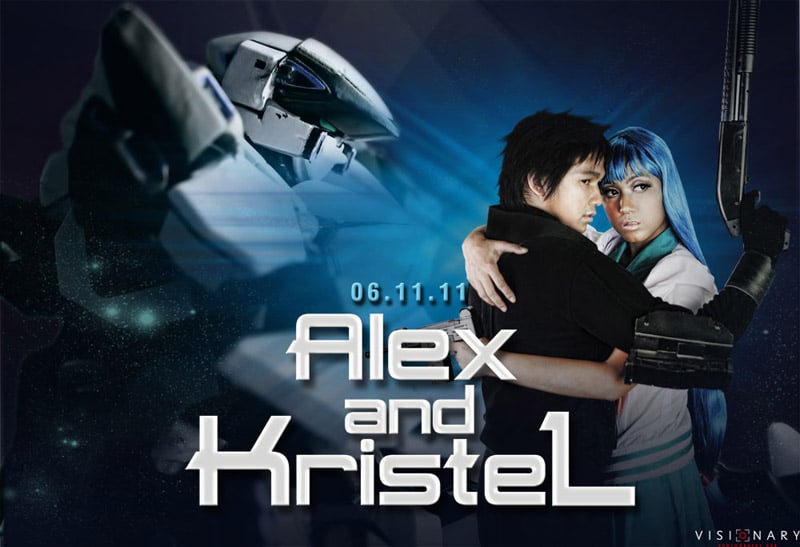 Did you two bond over a geek-tastic interest? Include that first common bond in your engagement shoot like Alex and Kristel, whose love of manga influenced their action-packed photos.
Photo: Jervy Santiago [5]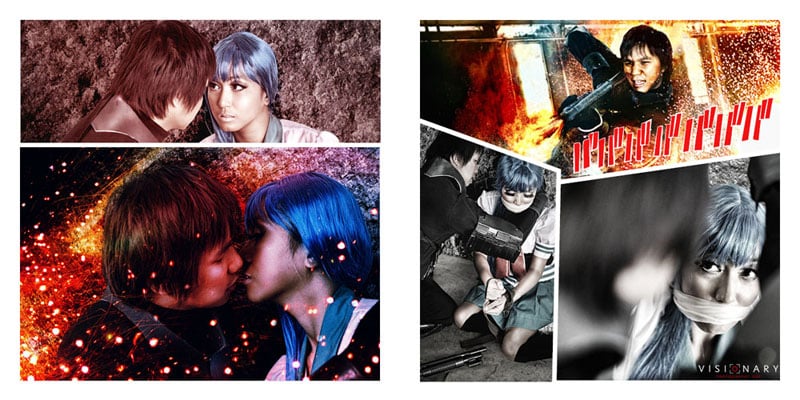 A manga-styled romance leaves no detail forgotten.
Photo: Jervy Santiago [6]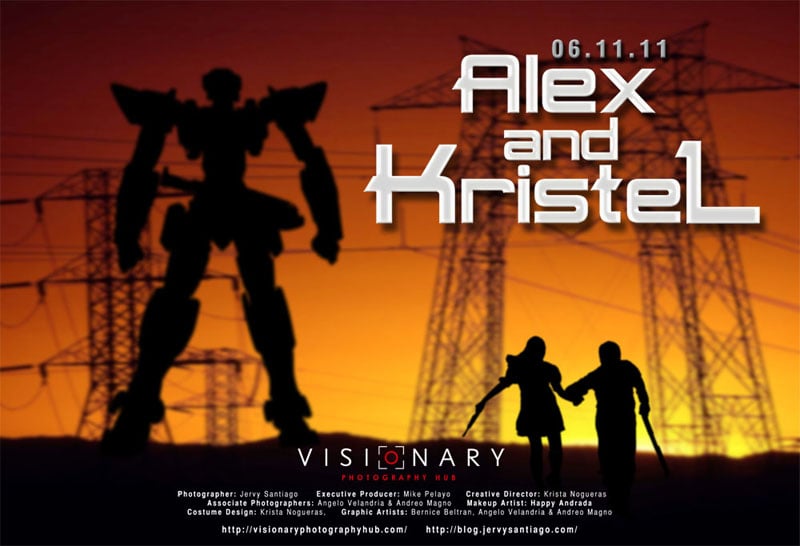 With the bad guys defeated, it's time for happily ever after.
Photo: Jervy Santiago [7]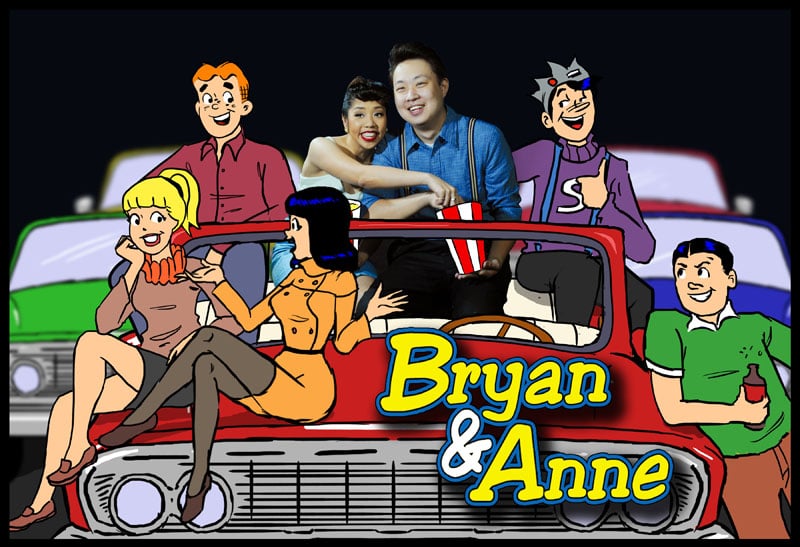 Want a retro vibe? Make like Bryan and Anne and put yourself right in the middle of a comic as classicly cool as Archie and the gang.
Photo: Jervy Santiago [8]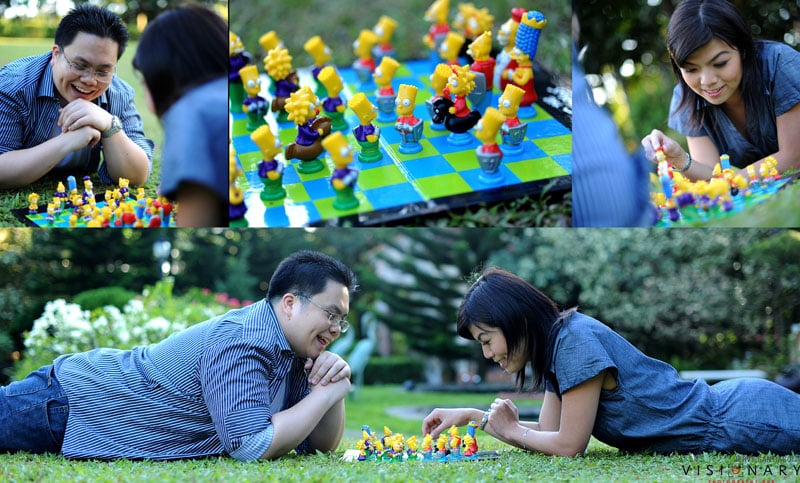 No need to choose just one hobby to include in the photo shoot; add them all, as seen in another Jervy Santiago photo shoot, which includes a love for both chess and The Simpsons.
Photo: Jervy Santiago [9]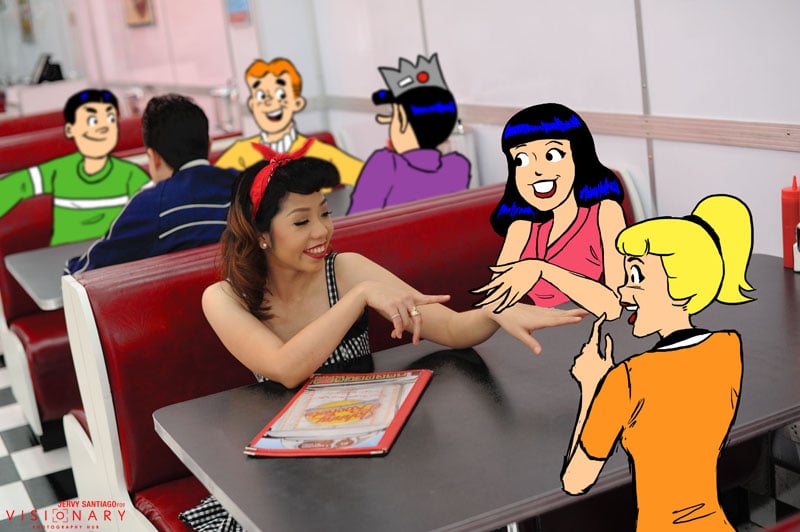 Add a bit of comic book make-believe for a quirky take on the standard portrait session.
Photo: Jervy Santiago [10]
Animated love at the malt shop.
Photo: Jervy Santiago [11]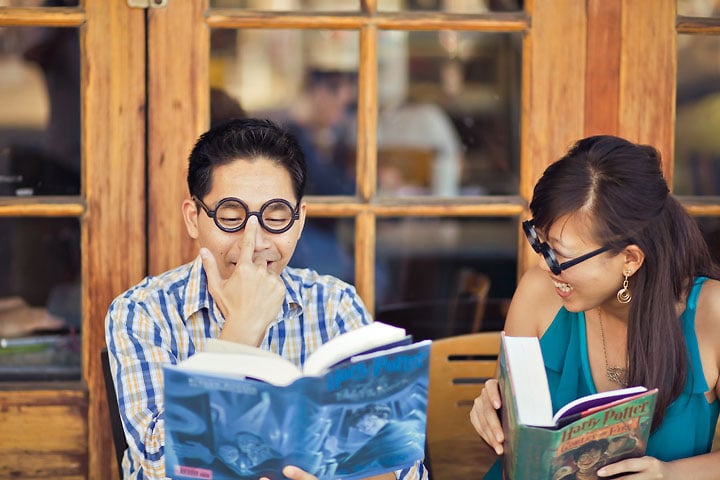 An engagement photo session is the time to let your personalities shine, right? Jess and Vince's adorable enthusiasm for each other and Harry Potter comes through loud and clear in their shoot by Orange Turtle Photography [12].
Photo: Orange Turtle Photography [13]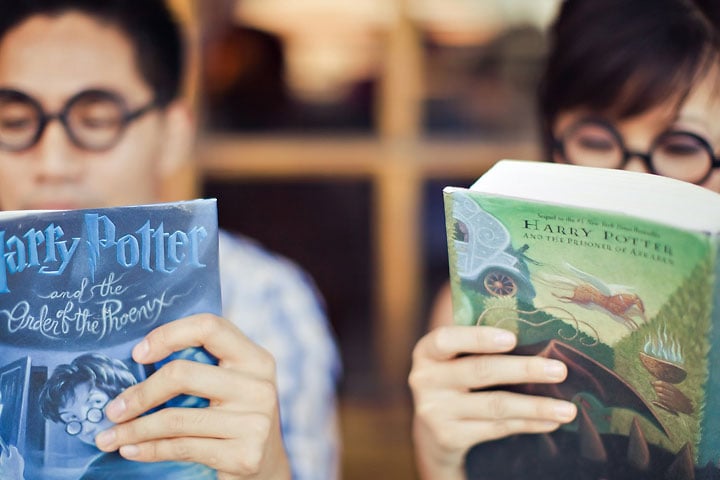 The couple that reads Harry Potter together, stays the coolest together.
Photo: Orange Turtle Photography [14]

Set the scene for your own engagement photo shoot with your favorite reads.
Photo: Orange Turtle Photography [15]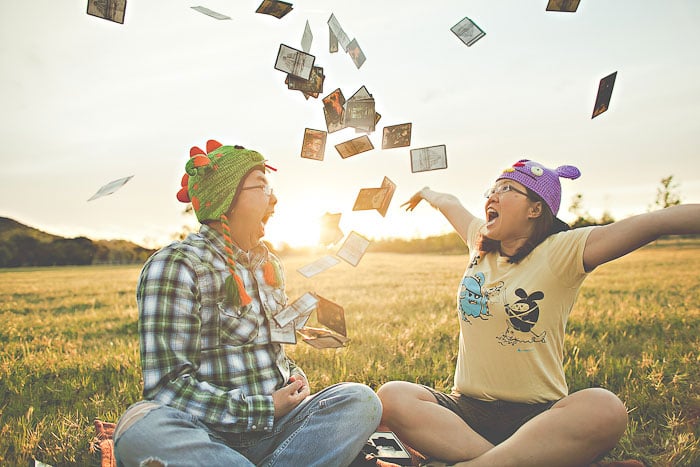 We love how Kitty and Ted's engagement photos by Orange Turtle Photography not only show off how cool of a couple they are, but also their favorite things, including the Incan Gold game and . . .
Photo: Orange Turtle Photography [16]
. . . their awesome musical abilities (check out that Hello Kitty guitar)!
Photo: Orange Turtle Photography [17]