If you're preparing to say "I do" to a fellow nerd, why not play up your geeky status with some playful wedding [1] invitations? From "four-eyes" to QR codes, we've rounded up some fun, lighthearted invitations perfect for dorky duos. Have a gander!
— Additional reporting by Lisette Mejia
Stop searching for the perfect invites, because these Back to the Future announcements [2] ($90 for 50) are unlike anything your guests have seen.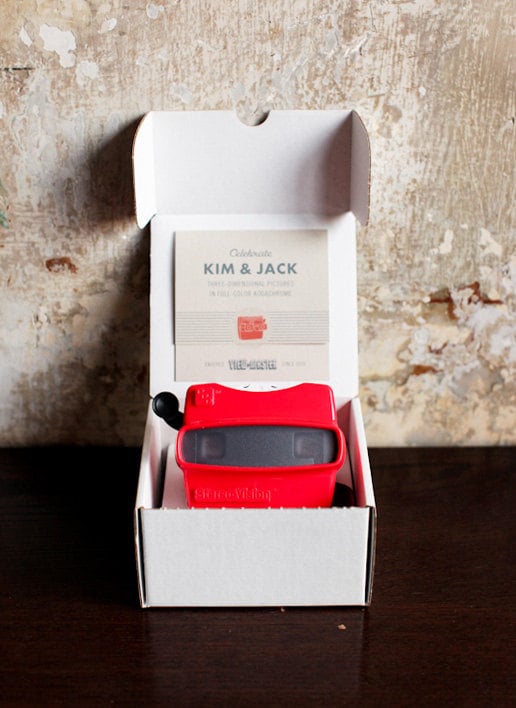 How amazing is this View-Master invite [3] ($3,450 for 100)? It might be expensive, but the View-Master comes with a custom picture reel and insert card that's worth justifying.
It's pretty much a guarantee that Doctor Who fans will fawn over these printable TARDIS invites [4] ($13 for digital file).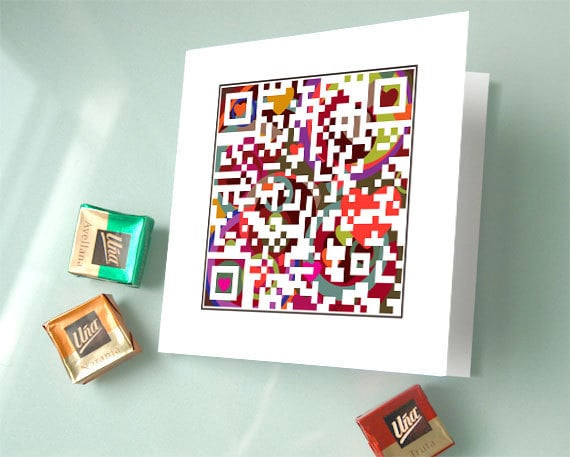 The QR code card [5] ($10 each) is a geek's dream: scan the code and a personalized message pops up on your phone. It works as a fun thank-you note, too.
Star Wars-themed "rebels in love" wedding invites [6] ($50 for digital file)? Done and done.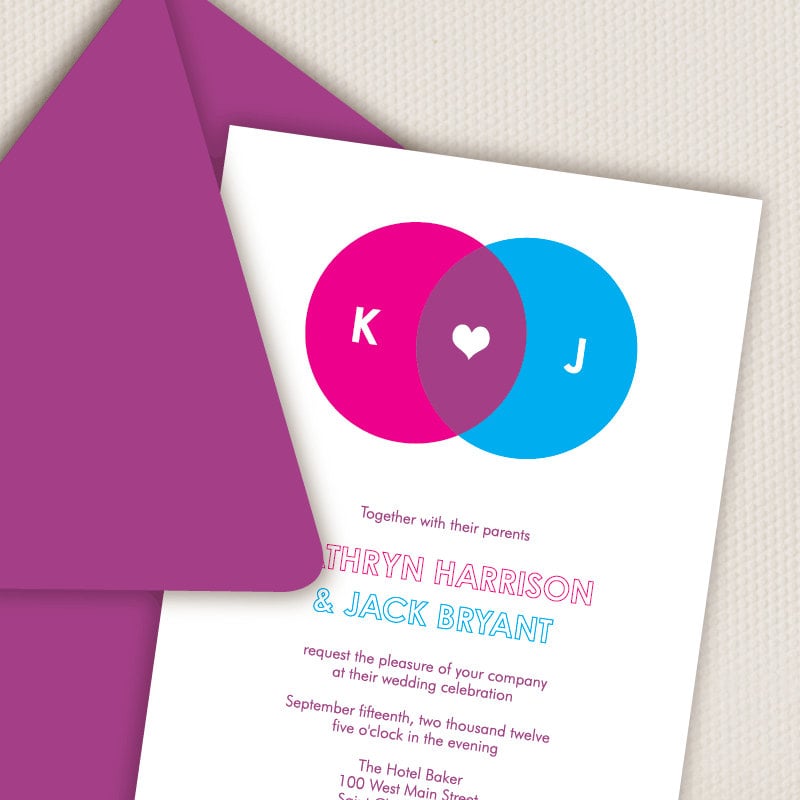 Take a cue from your old geometry days and geek up your paper goods with colorful Venn diagram invitations [7] ($3 each).
Give your wedding [8] the Game of Thrones treatment right from the start with this standout wedding invitation [9] ($16 for digital file).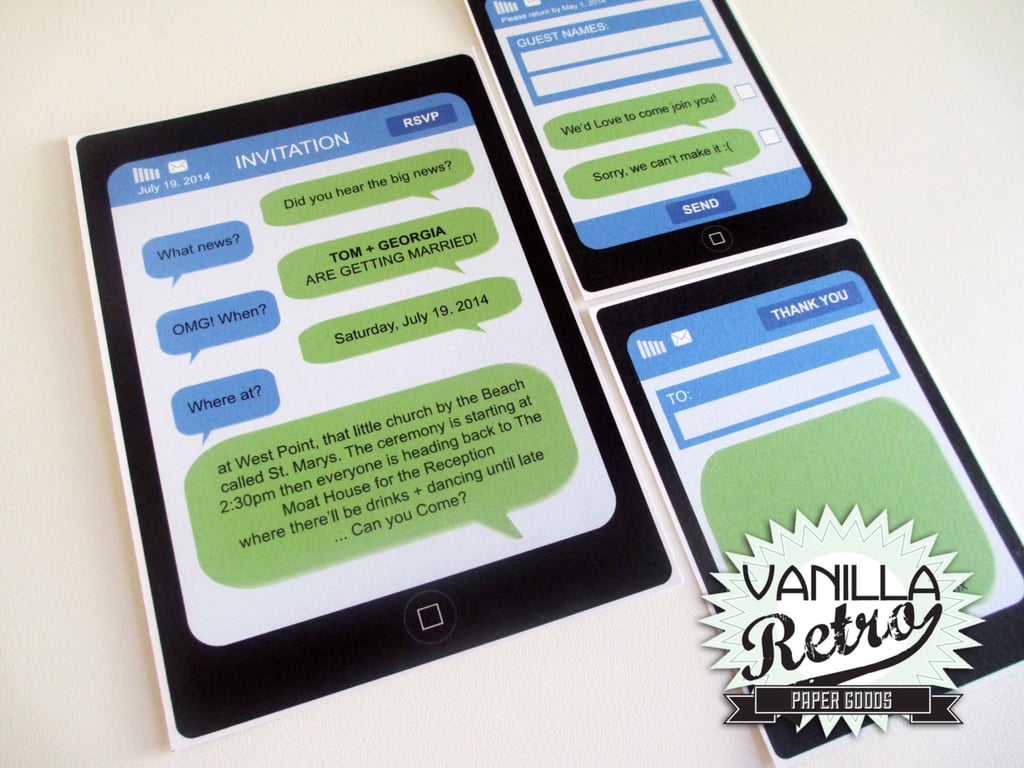 Of course you can't have a geeky wedding-invite roundup without one for iPhone-lovers [10] ($57 for digital file).
Relive all those sweet arcade dates with this cute Pac-Man save the date [11] ($75 for digital file).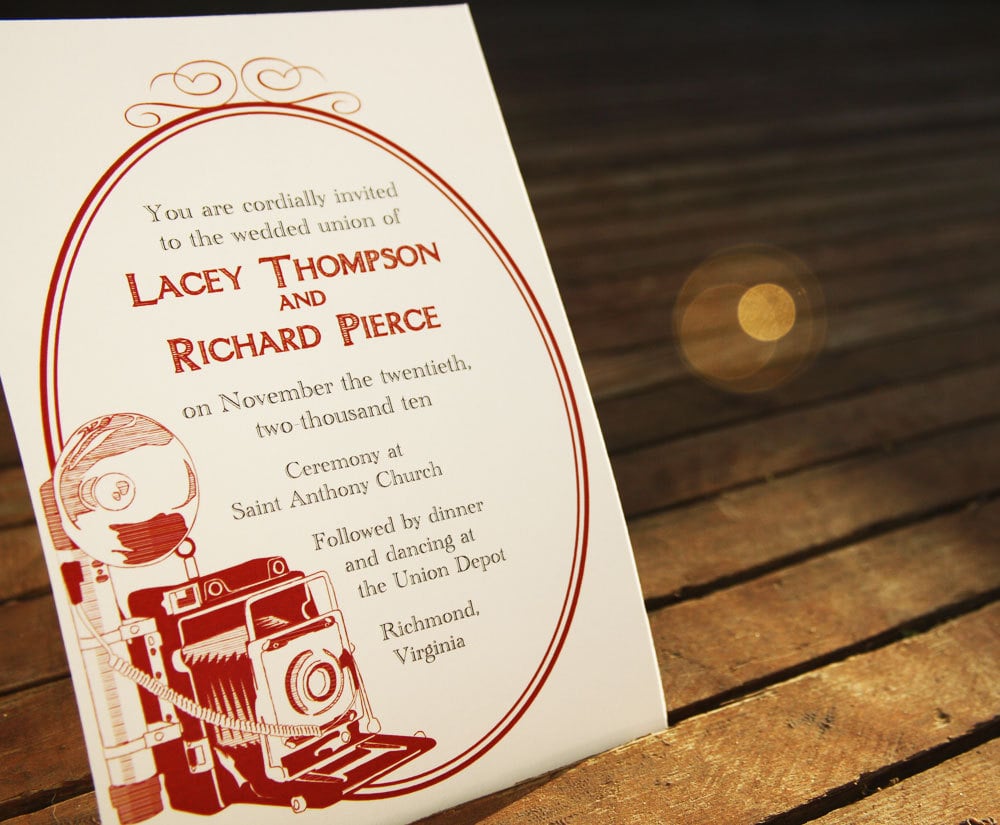 Can't leave the house without your camera? Pick the photographer-friendly vintage camera invitation design [12] ($35 for digital file).
Chemistry buffs will get a kick out of this fun, printable periodic-table-style announcement [13] ($13 for digital file).
Attention, gamers. Bring your Nintendo passion to life with these old-school Super Mario invitations [14] ($75 for digital file).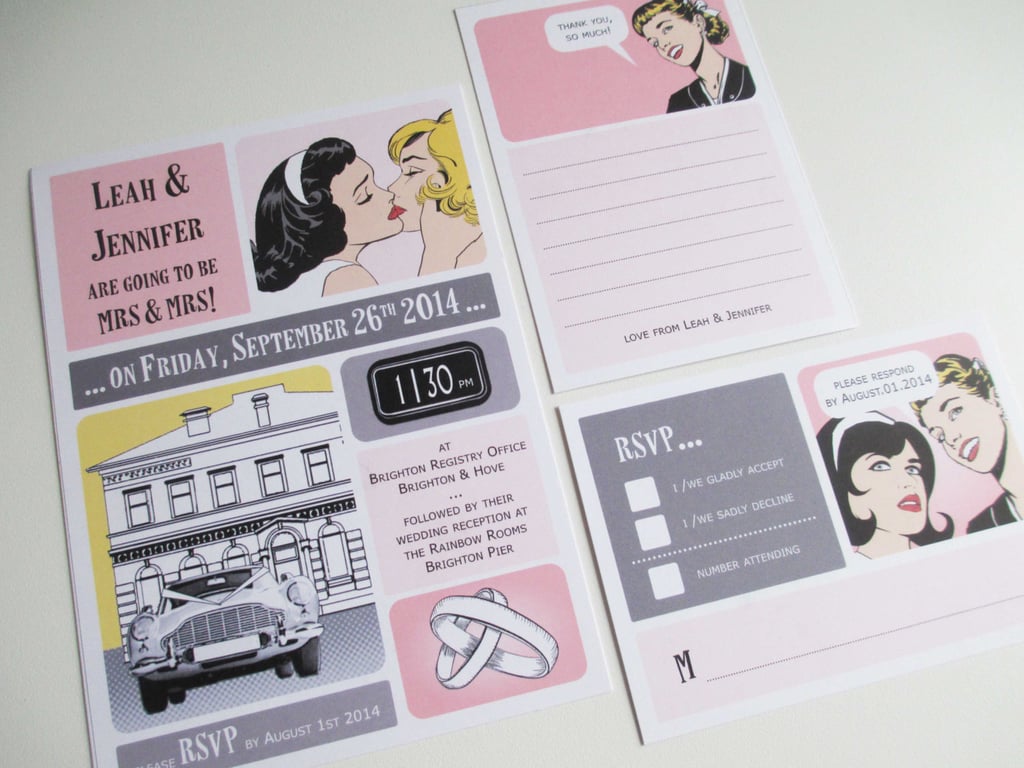 Give your wedding [15] invites the fun comic touch [16] ($32 for digital file), and you won't go wrong.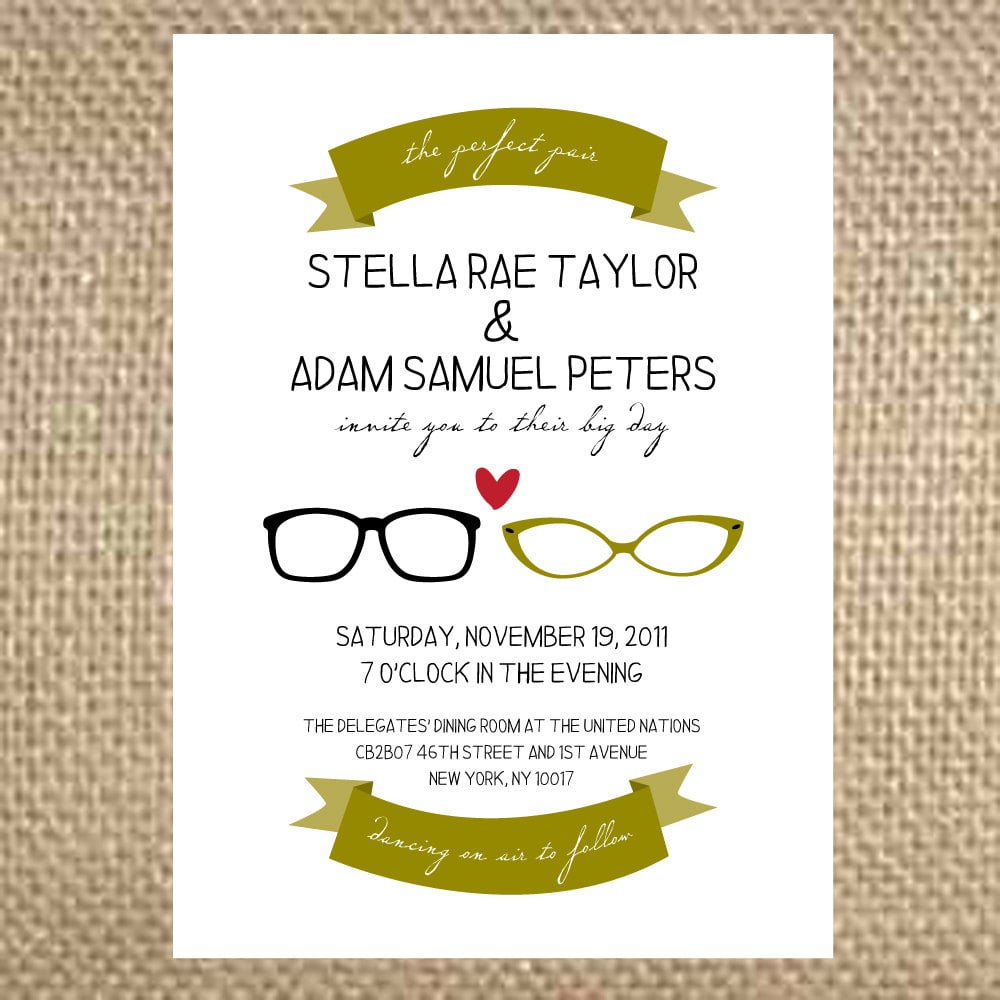 Customize colors to make the perfect pair of glasses invitations [17] ($4 each) suit your bespectacled style.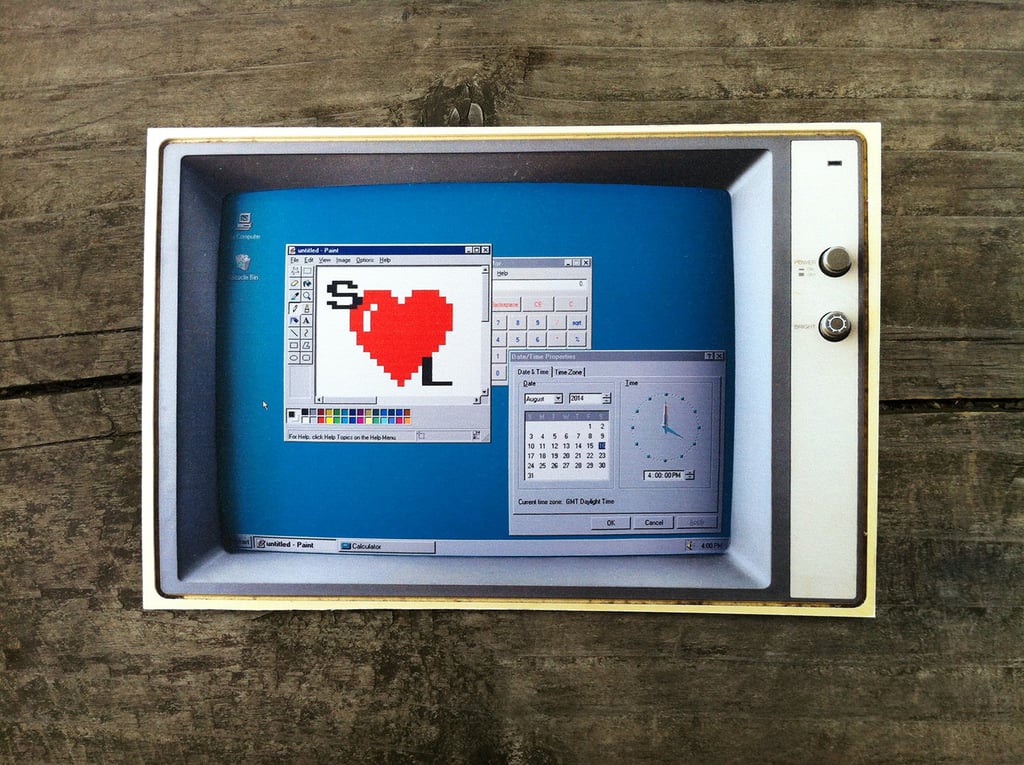 Ever seen anything as cool as this retro computer wedding invitation set [18] ($4 each)? Didn't think so.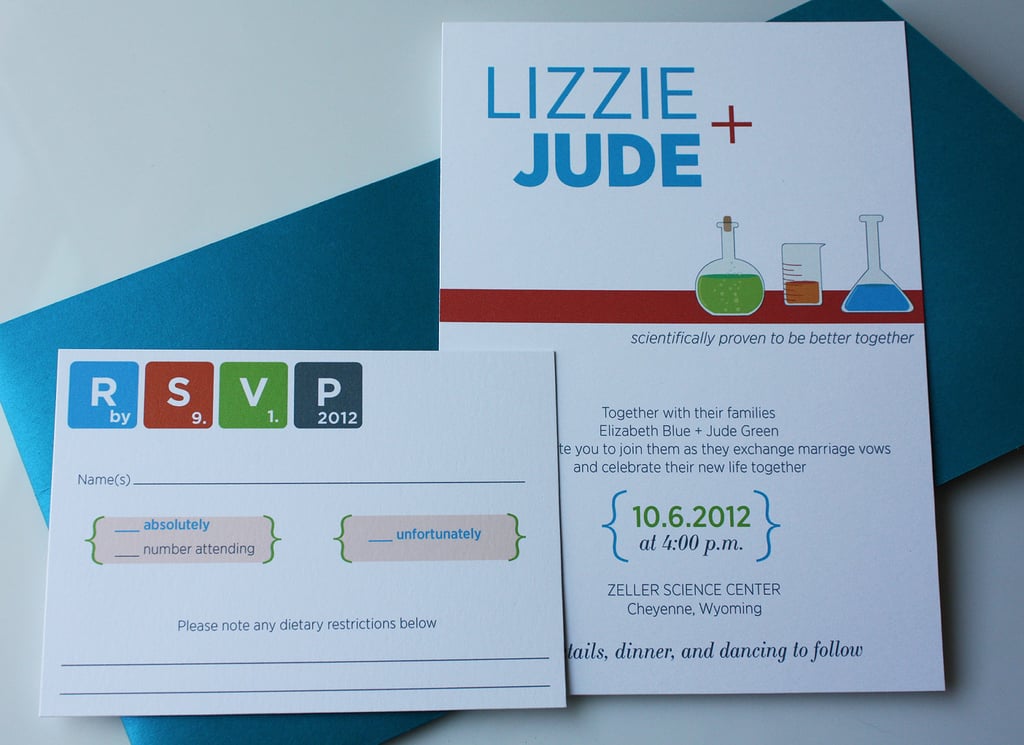 The classic geeky chemistry invitation [19] ($10 each) is ideal for couples who share a scientific background or just some chemically charged sparks.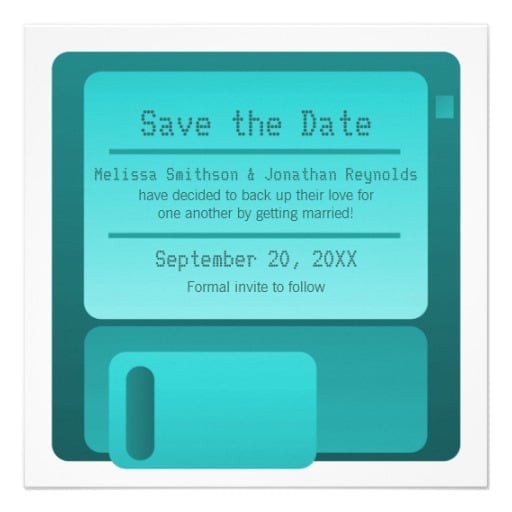 Throw it way back with this unique floppy disk save the date [20] ($2 each).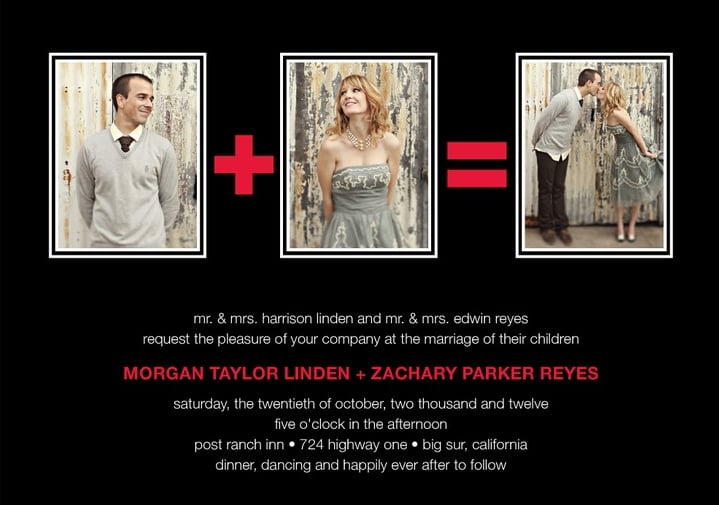 Give your guests the perfect love equation with these playful romantic math invitations [21] ($45-$150, depending on order size).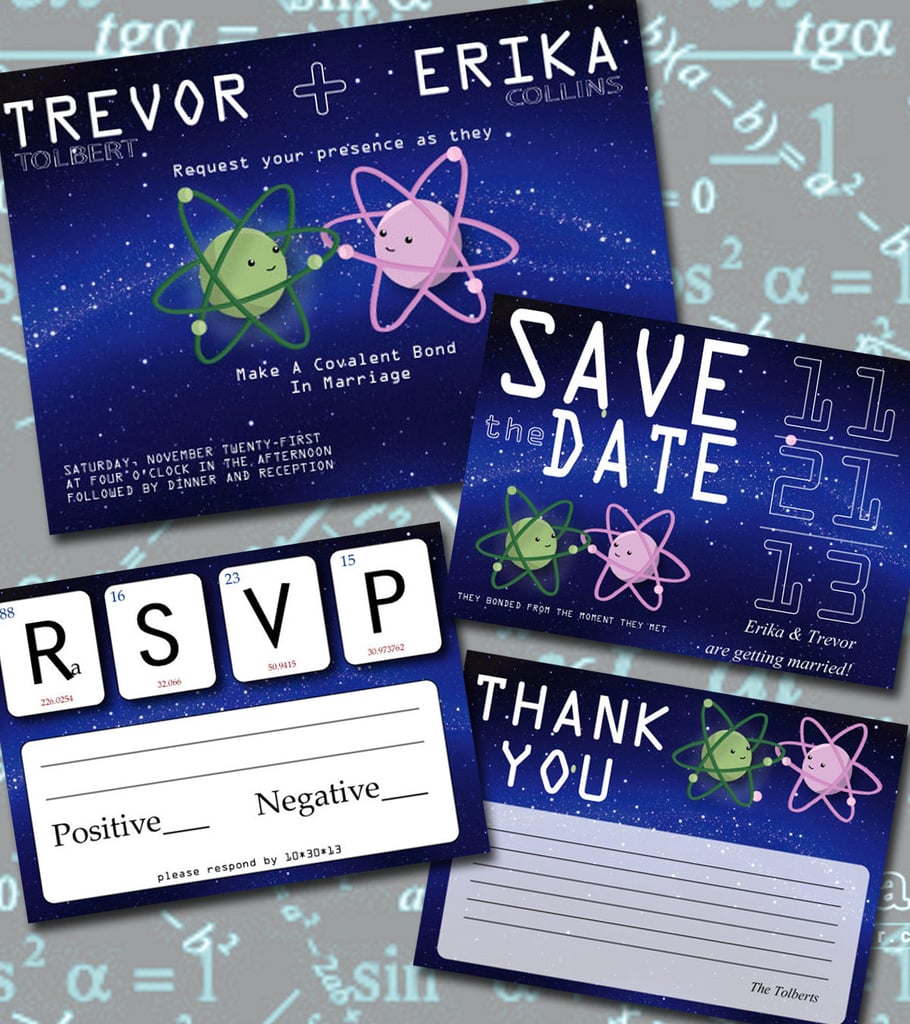 "Make a covalent bond in marriage" is the perfect wording for this invitation set [22] ($25 for digital file) made for scientific sweeties.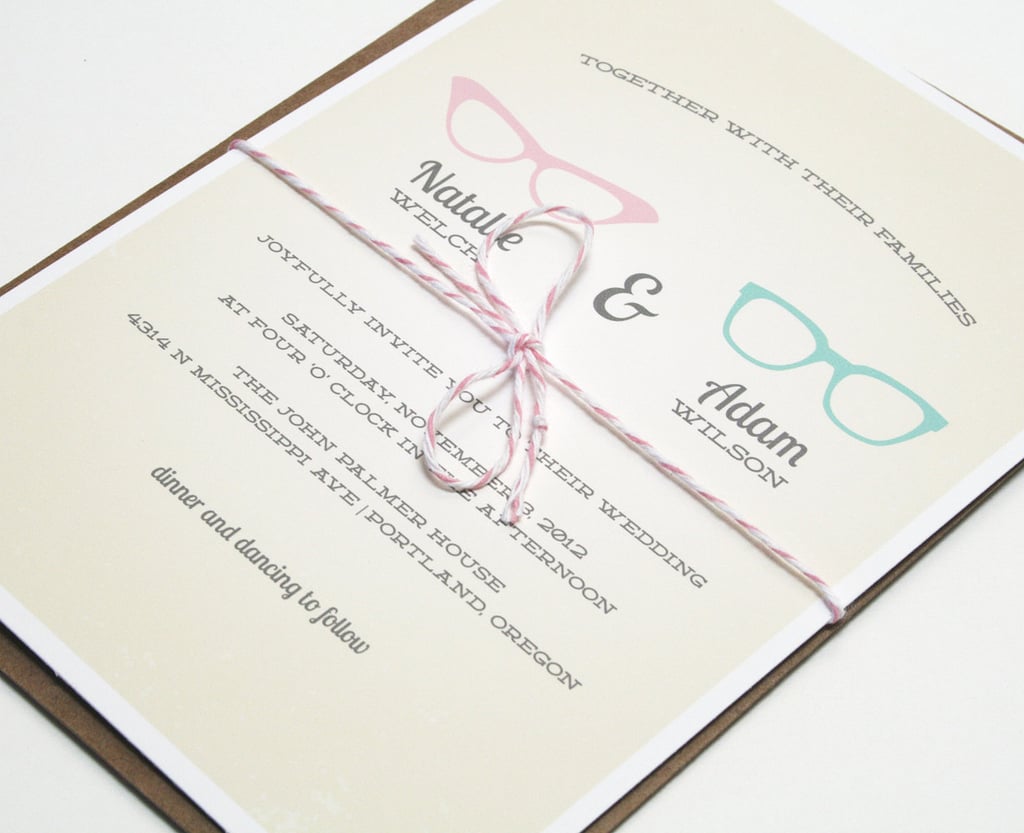 If you fell in love with a fellow "four-eyes," these vintage geek-chic invitations [23] ($3 each) are a fitting option.