All is fair in love and Star Wars, which is why Han Solo and Princess Leia's romance had to end with such great tragedy. Han and Leia take the cake as our favorite heart-wrenching pairing from the space opera (sorry Ani and Padmé), and we think that gifts inspired by the galaxy's greatest couple are sure to win over every hard-to-please Star Wars sweetheart.
From Valentine's goodies featuring Han and Leia's famous words from Episode V, "I love you . . . I know," [1] to cards worthy of your Solo-esque scoundrel, we've gathered eight of the best Etsy finds commemorating the captain and his princess.
Typewriter Star Wars Poster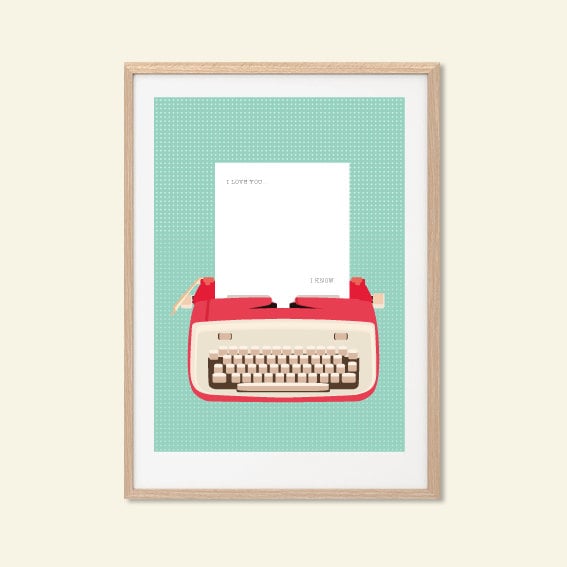 If you're looking for a gift that's a little more subtle for your valentine's retro home, this typewriter poster [2] ($17) is just the thing. The famed "I love you . . . I know" line is printed on A4-sized (10 by 8 inches) satin paper with a white border. The Etsy owner also takes custom-color requests.
Han and Leia I Love You Card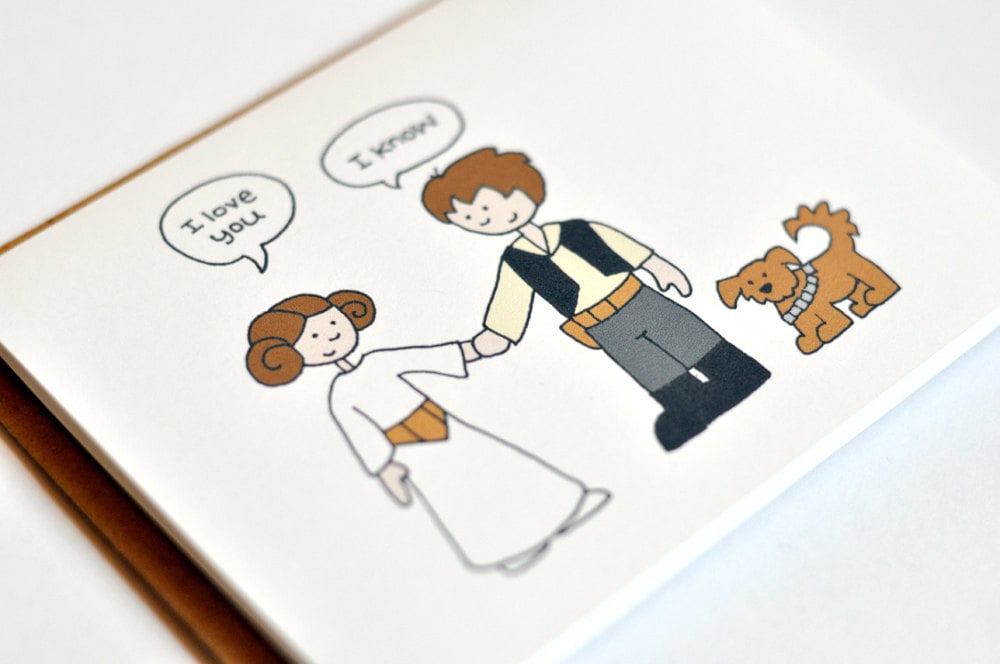 The cartoon version of Han and Leia on this card [3] ($4) is sweet, but puppy Chewbacca steals the show.
Drinking Jars
These drinking mason jars [4] ($43) will be the envy of every other couple you know.
Star Wars Silhouette Print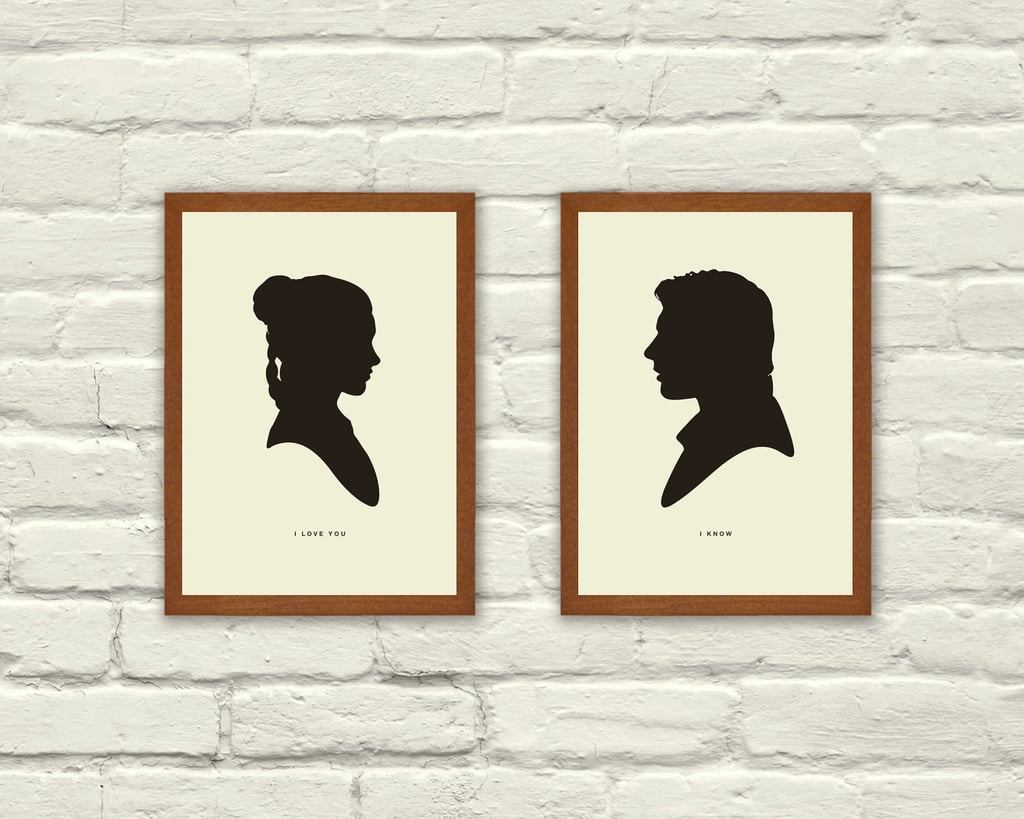 Every geeky retro home needs this set of two 5-by-7-inch prints [5] ($30) on thick 100-pound cardstock. The frames are not included, but the prints are shipped flat.
Star Wars Cameo Necklace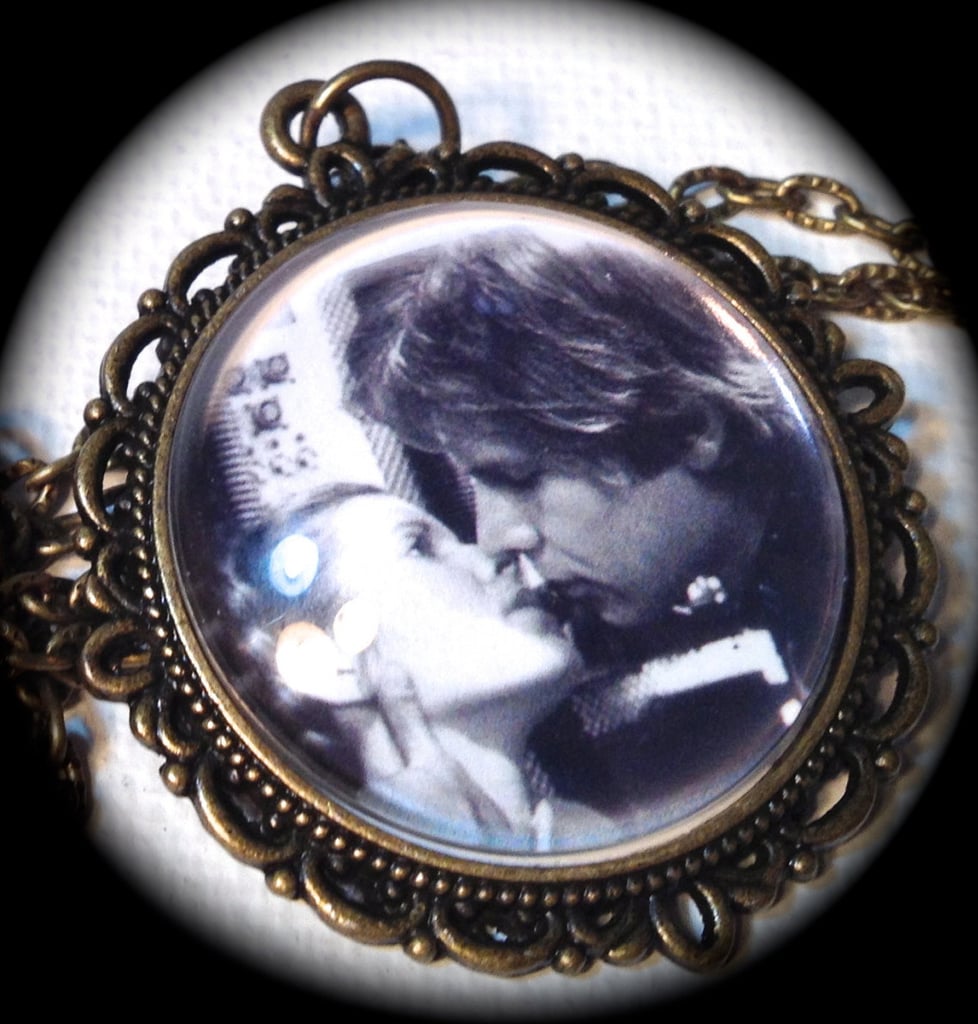 Accessorize your geeky valentine in a Stars Wars cameo necklace [6] (from $11) featuring Princess Leia and Han Solo kissing.
Scoundrel Letterpress Card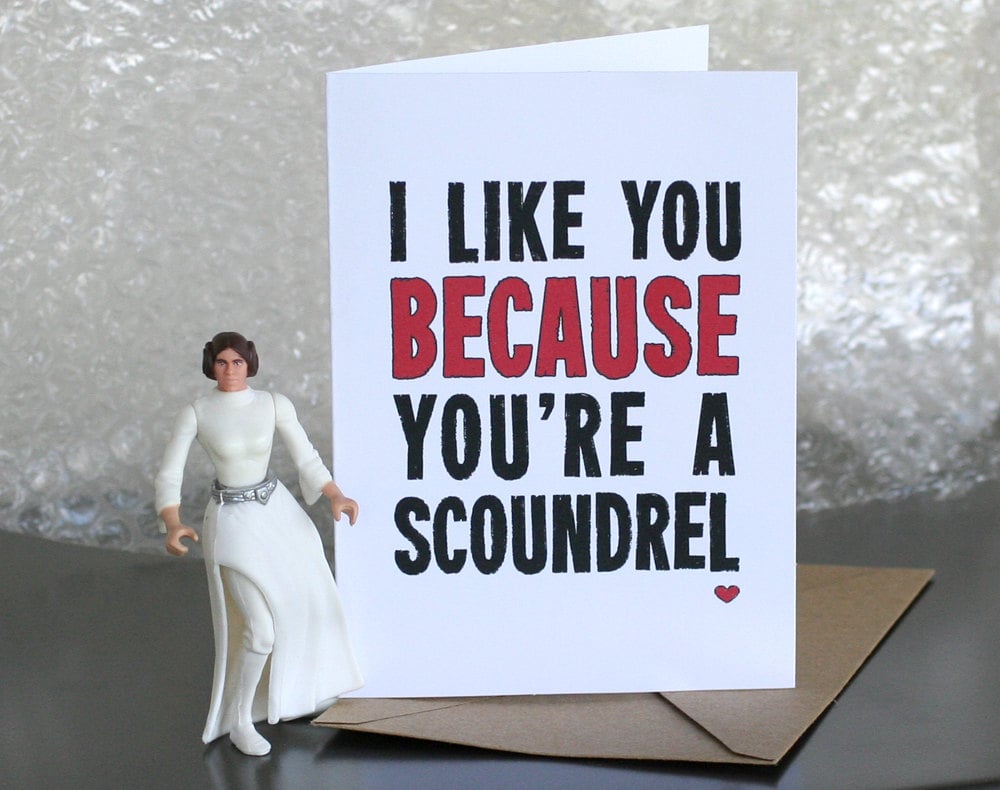 Seal your valentine with a scoundrel and this fun Han Solo card [7] ($4).
Hans and Leia Cake Topper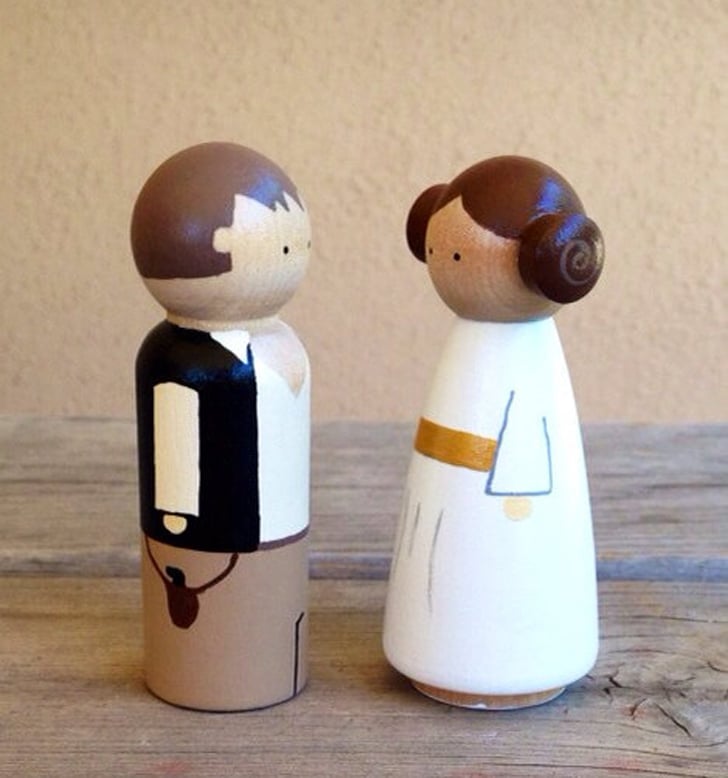 This cute wooden-doll topper [8] ($24) will surprise your Star Wars wonk atop a cake or on their own.
I Love You, I Know Coffee Mugs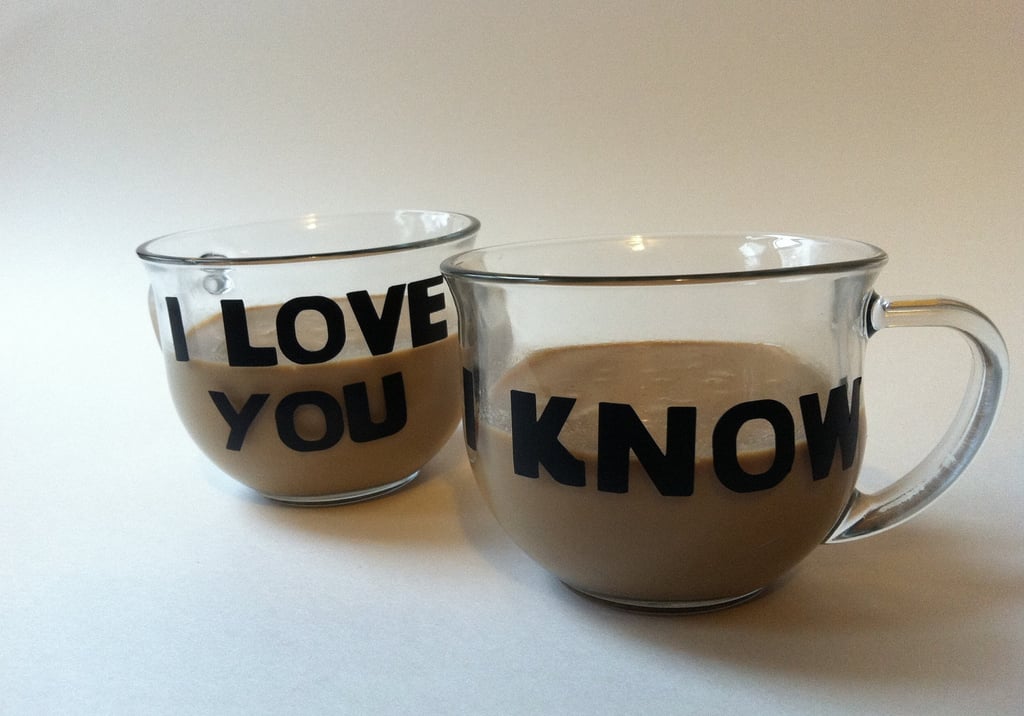 Do away with the Han and Leia silhouettes, and make it personal with this pair of mugs [9] ($8) featuring words secured with permanent vinyl stickers.