Global Selfie Day Pictures
NASA's #GlobalSelfie Connects This Blue Marble We Live On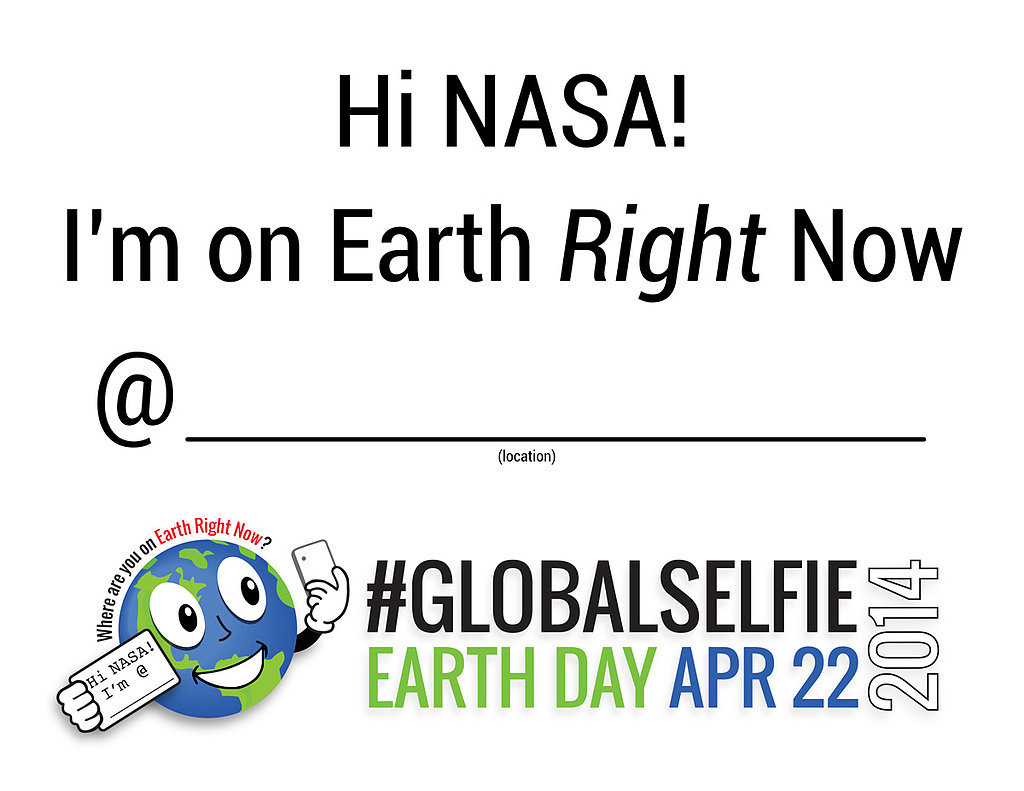 What's Your Reaction?
0
0
0
0
0
0
1
NASA's #GlobalSelfie Connects This Blue Marble We Live On
NASA's going big in its celebrations of Earth Day today, it is about the whole planet, after all. The space agency's satellites regularly send back pictures of Earth from high above its atmosphere, but today it wants to build a picture of Earth and its citizens from the ground up. It's asking Earthlings to tag selfies taken outside, highlighting the natural beauty of the planet with #GlobalSelfie. Those pictures will then be used to create a mosaic image of the Earth, unlike anything a satellite part of the 17 Earth-observing missions of NASA could produce.
Take your own #GlobalSelfie by printing out the NASA-provided sign seen here (also available in 20 other languages), adding your location, and then opening your best selfie-taking app.
Latest