Oftentimes, it's the supersimple Gmail tips and tricks [1] that make the most difference — like how to create a photo signature. In just a few steps, you can step up your email game by personalizing it in a way that no one else can copy. Ready? Here's the easy way to do it.
Source: Getty / Tim Robberts [2]
Step 1: Create an Image That You Want to Use as Your Signature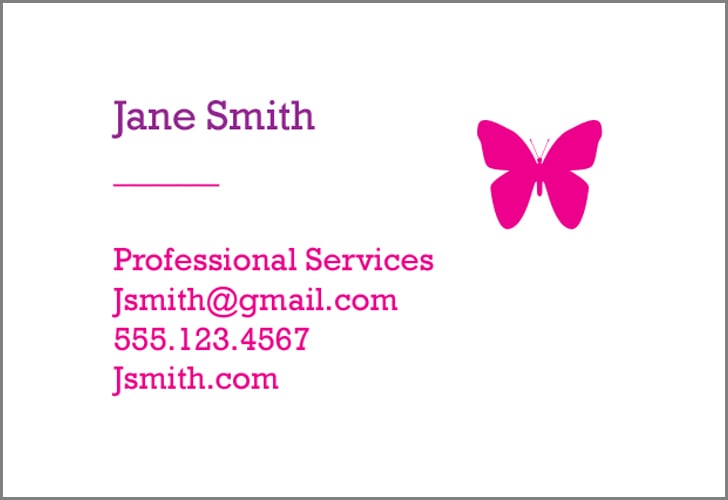 Using a software like Photoshop or one of these free photo-editing websites [3], create your signature image. You don't want to make it too big (say, larger than 500 pixels wide), but you can always change the size to small, medium, or large once you're in Gmail.
Step 2: Upload the Photo to an Image-Hosting Site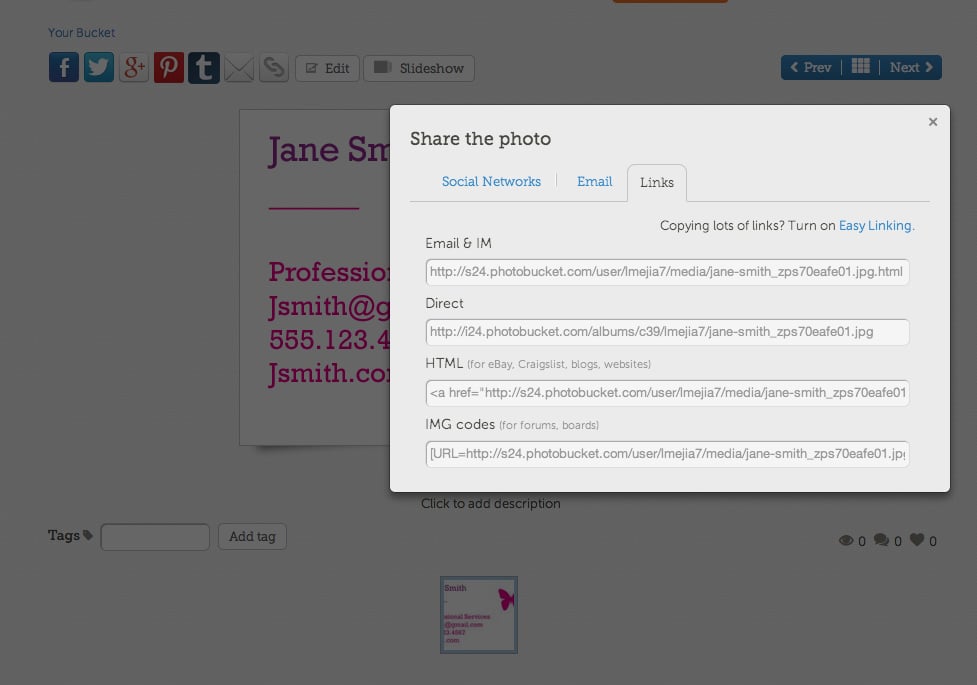 . . . like Photobucket or Flickr. Then, get the photo URL by right-clicking on the image.
Step 3: Back in Gmail, Find the "Signature" Setting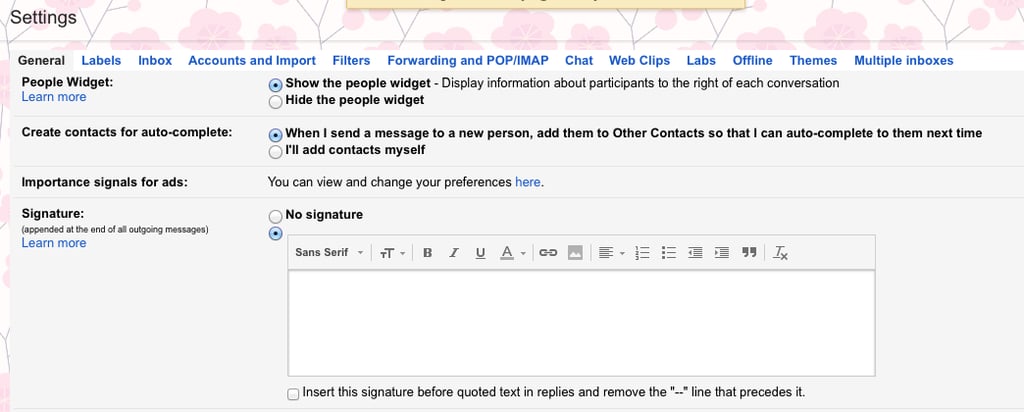 Do this by going to "Settings" and scrolling down in the general tab until you get to "Signature."
Step 4: Click on the Photo Icon and Insert Your Image URL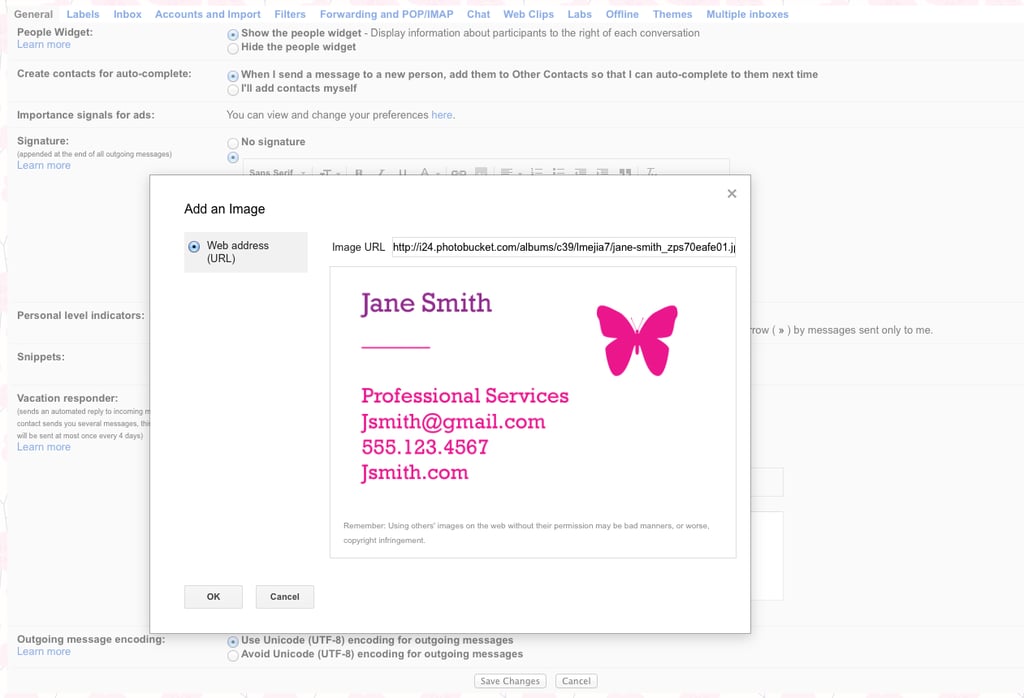 You'll see a box that says "Insert Image." Paste the URL, and hit "OK" once you see your photo.
Step 5: Highlight the Photo and Then Click the Link Icon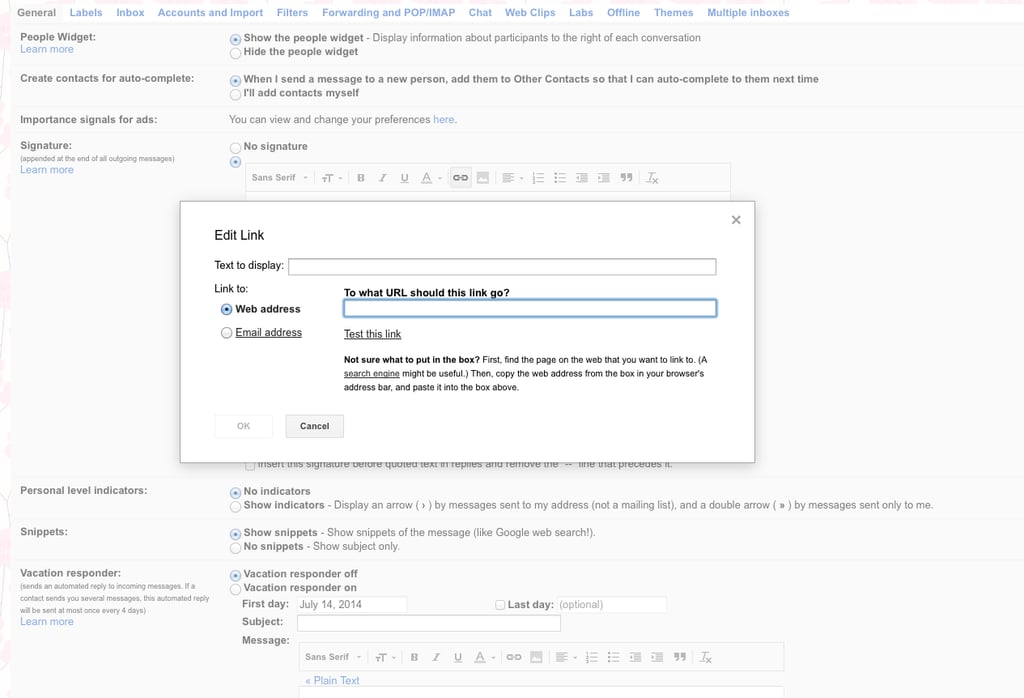 Insert your website URL, if you have one. This will direct people to your site from your signature. At the bottom of the Settings page, hit "Save."
Step 6: Hit "Save" and Then Compose a New Email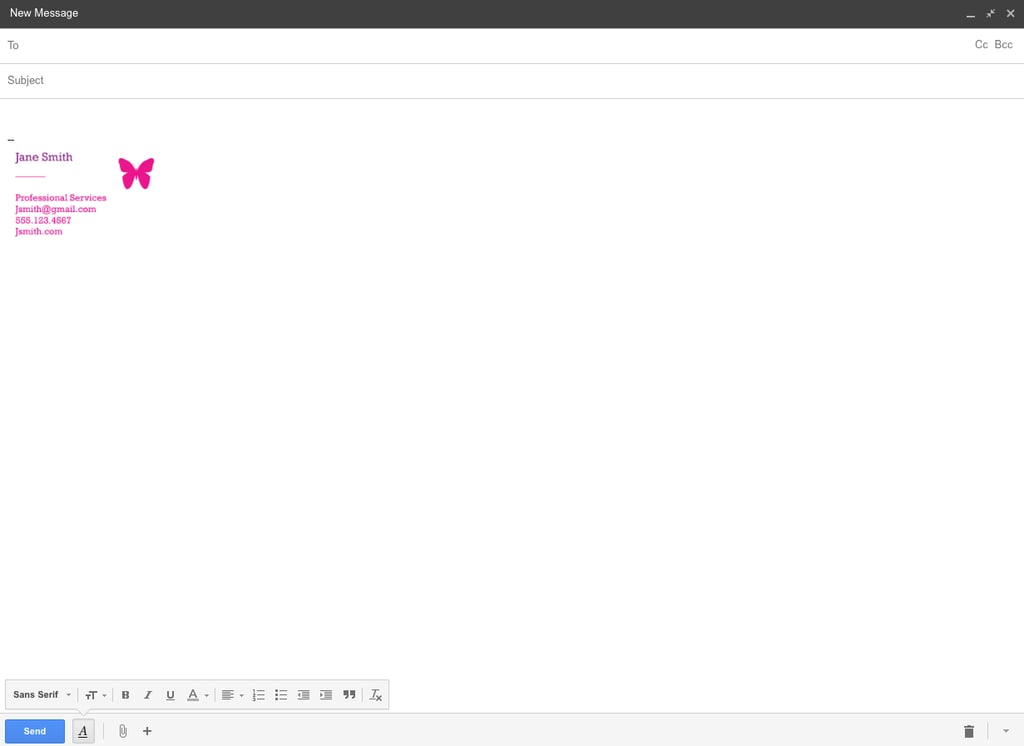 Boom! Your signature will appear in all the new emails you create.
How's that for setting yourself apart?