The slow, terrifying rumble of Godzilla [1]'s steps has returned! The big guy is now back in theaters — and we can't wait to see the most badass kaiju destroy and destruct once again. Watch this guide to Godzilla's 60-year history [2], then honor the lizard of the sea's Japanese roots with these incredible posters that you can buy right now.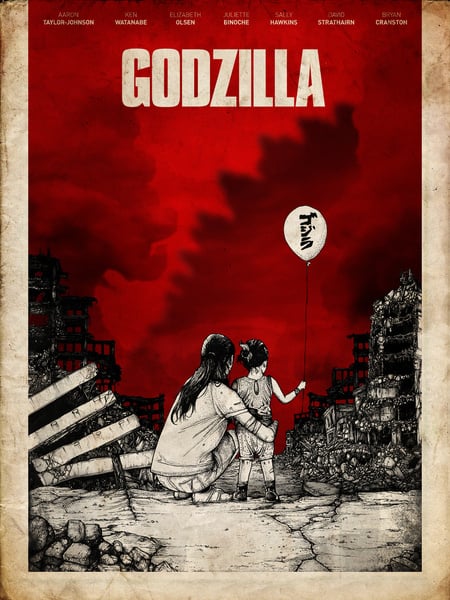 This illustrated take, which contrasts a stark black and white sketch with a deep blood red, by sinpiggyhead [3] ($15-$80 for various sizes) is inspired by the current movie's apocalyptic theme.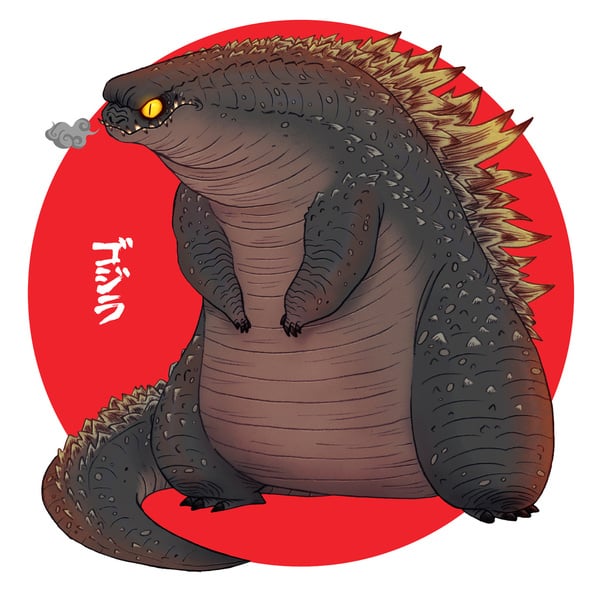 Admit it, you think this rotund, slightly overweight version of Godzilla by Olivier Silven [4] ($15-$32 for various sizes) is kind of cute, and there's a small part of you that wants to take him home.
Etsy user MonsterGallery [5] created this print ($19) inspired by the original Godzilla directed by Ishiro Honda.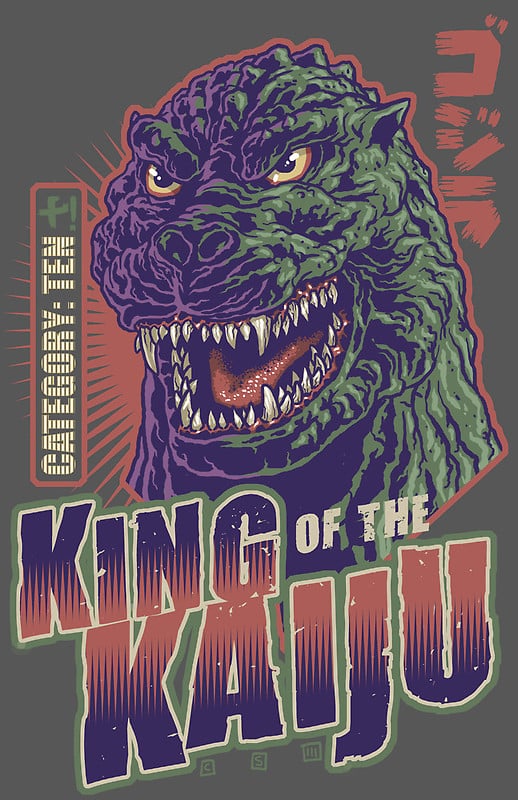 King of the Kaiju [6] by cs3ink ($28-$75 for various sizes) turns the lizard of the sea into a playing card, categorizing the monster as a deadly 10!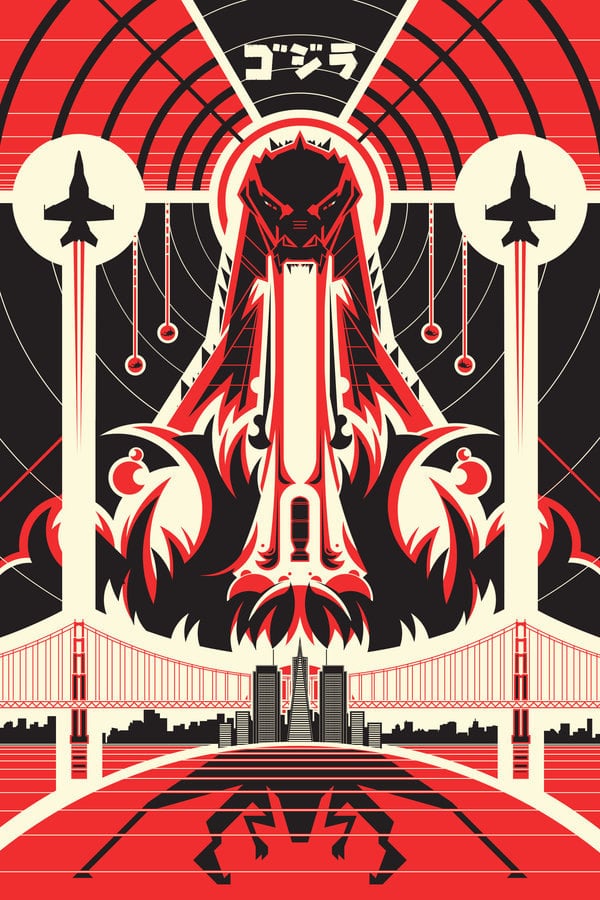 Etsy user RyanGuyatt [7] created this poster ($10-$60 for various sizes) for the current film. We love the symmetry and seeing a peek of the San Francisco skyline!
This 1962 King Kong vs. Godzilla movie poster print from AKANEshop [8] is a truly vintage treasure ($12 for small, $14 for large).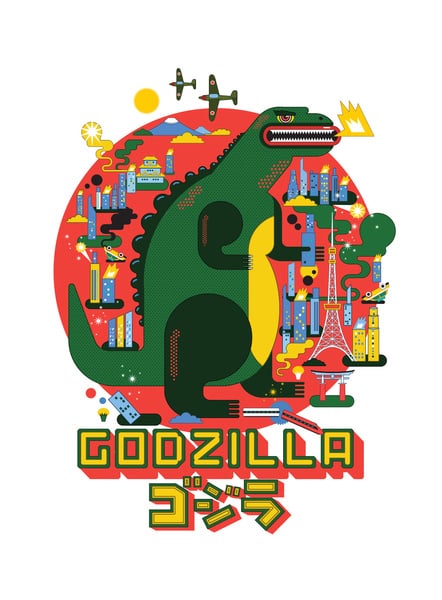 Katboy7 [9]'s comical take on Godzilla ($19-$50 for various sizes) adds a bit of color to the kaiju universe.
Godzilla faces his own shadow in this poster by MimiJJ [10] ($19-$49 for various sizes) that takes on the look of traditional Japanese woodblock prints.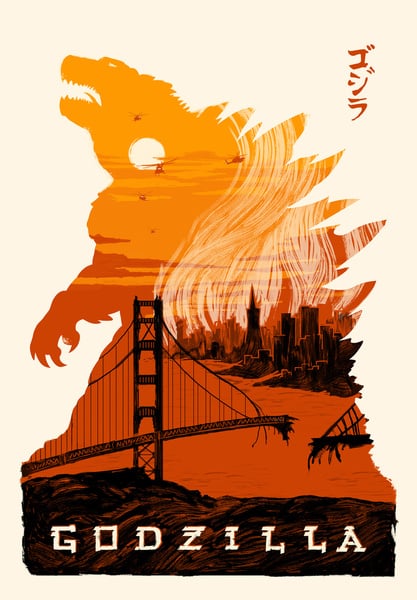 Tim Weakland [11] uses the terrifying silhouette of Godzilla to show the destruction and devastation of San Francisco in this print ($23-$47 for various sizes).