Gold iPhone Cases
Splurge vs. Save: Gold iPhone Cases
Just in case you thought the iPhone wasn't brilliant enough already, get it plated in gold. Real, indestructible, 24-karat gold, on your iPhone, all the time. London-based Gold & Co.'s soon-to-be-released gold- and rose-gold-plated iPhone 5s are made of aircraft-grade, laser-cut stainless steel, in addition to the shiny metal, and come with a hefty $4,400 price tag.
But if you're not quite ready to casually drop four grand on the gold-plated iPhone (left), consider the next best thing: the economical Gold Chrome inCase Snap Case (right) available at the rock-bottom price of $35.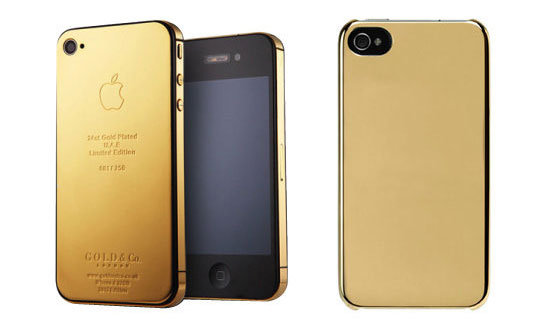 Would you ever splurge on a gold-plated iPhone 5 or opt for the budget-friendly inCase? Decisions!