Google Maps Street View World Coverage
12 Trips Around the World With Google Maps Street View
Like us on Facebook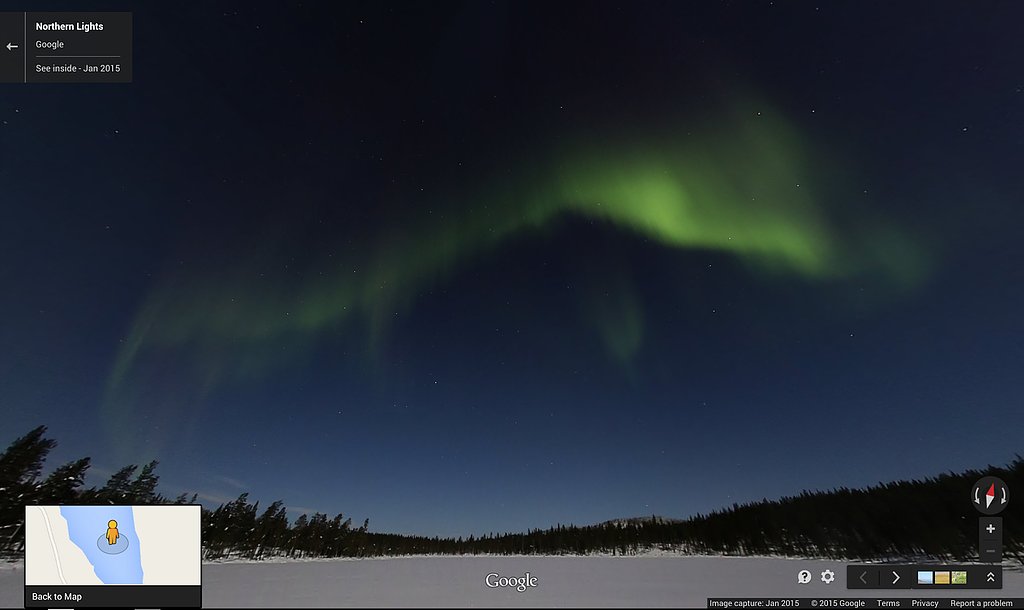 The easiest way to see the wonders of the world? Google Maps. You might use the technology more for directions from Point A to Point B, but you can also go into Street View to tour through some of the Earth's most spectacular sites. And this digital form of armchair travel's latest addition? The northern lights of Finland. The green lights of the aurora borealis come from charged particles entering and interacting with the atmosphere.
This isn't the only bucket list destination available on Google Maps. Discover 11 more ways to travel around the world without leaving your house here.
Liwa Desert, United Arab Emirates
To minimize disruptions to the delicate Arabian landscape, Google recruited a camel to carry its Street View camera to capture 360-degree imagery of the desert. The unexpected is seeing what you don't usually witness in history books and on travel shows, the real-life surroundings of these attractions. See tourists clamoring for the perfect photograph, while apartment buildings and housing complexes are speckled across the skyline.
Pyramids of Egypt
Keep reading to take a tour of the Galapagos, Great Barrier Reef, Thailand, Brazil, Antarctica, and more.
Galapaguera de Cerro Colorado, Galapagos, Ecuador
Floreana Island, Galapagos, Ecuador
Uhuru Peak, Mount Kilimanjaro, Tanzania
South Base Camp, Mount Everest, Nepal
Heron Island, Great Barrier Reef, Australia
Shackleton's Hut, Cape Royds on Ross Island, Antarctica
Rio Negro, Amazonas, Brazil
NASA Kennedy Space Center, Florida, United States
Phang Nga Bay, Phuket, Thailand