Google Wallet Mobile Payment Details
Google Introduces Google Wallet Mobile Payment System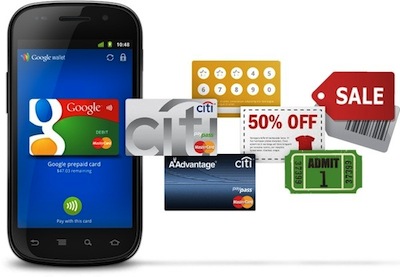 Google announced its new mobile payment system today, called Google Wallet. Using NFC technology, Google plans to partner with companies like Citi, MasterCard, and Sprint to allow credit card users to simply tap their phones to pay for their items in grocery stores, shopping malls, and more. While the entire program will roll out later this year, testers in markets like San Francisco will start using the Google Wallet mobile app now. The app will allow you store your MasterCard credit card (to start with), or Google Prepaid card, which can link up to any credit or debit card you choose. What's more, Google Wallet will even store all of your loyalty cards, offers, gift cards, and available discounts via Google Offers, and will automatically apply them at checkout.
How does it work? Google Mobile can be used anywhere MasterCard Paypass is accepted to start with, but as more merchants begin to integrate NFC technology into their stores, you'll have more options. Want to know about security? Then keep reading.
On the outside, Google promises safe and secure purchases by requiring a Google Wallet PIN in order to complete all transactions while Android phones will also feature a lock screen to access the phone. Inside, your credit card info is stored on Secure Element chips, which is described as "a second computer, capable of running programs and storing data." Finally, the secure encryption of MasterCard PayPass will keep your credit card info safe in transit from your phone to the point of sale system. However, let's get real — if you lose that phone, you should definitely call all of your credit card companies to report your credit card stolen.
We want to know what you think about Google Wallet. Take our poll on our Facebook page telling us if you'd use Google Wallet, then chat with us on Twitter about it using the hashtag #GeekChat!