Guess the Cell Phone Quiz
Match the Phone With the Tagline!
A ton of new phones have hit the market recently; among the three most talked about are the HTC EVO 4G, the iPhone 4, and the Motorola Droid X. With each phone comes a host of features — and a huge advertising campaign filled with buzz-worthy factoids and specs.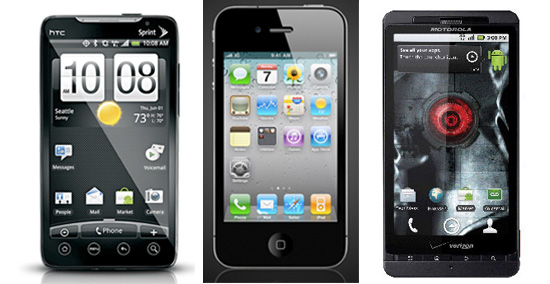 Can you identify the phone that each tagline represents?