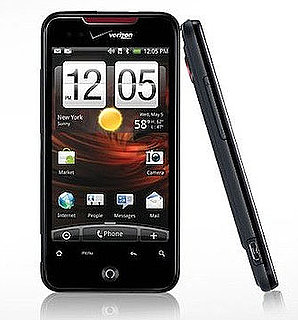 Another Android phone is coming to Verizon. The HTC Droid Incredible will officially
land in stores on April 29
, with preorders starting Monday. The phone is retailing for $200 with a two-year contract.
Phandroid leaked details of the Droid Incredible
earlier this week, but now the release has been confirmed. HTC's latest device will run Android 2.1 with HTC's Sense user interface. And unlike Verizon's similarly-named phones (the
Motorola
Droid and the HTC Droid Eris), the Droid Incredible has a slim design that makes it look more like HTC's
Nexus One
.
Other features include a 3.7-inch touchscreen, 8-megapixel camera, and an optical mouse in place of a trackball.