We recently got a look at the inner workings of how J.K. Rowling mapped out Harry Potter [1], and now we're taking a look at the secrets of the Wizarding World fandom. Let's use the term "secret" loosely, though, because if we're being honest, we can relate to just about every one of these.
Here, a look at what Potterheads around the world are telling the app Secret [2] of their Harry Potter obsession.
Source: Warner Bros. [3]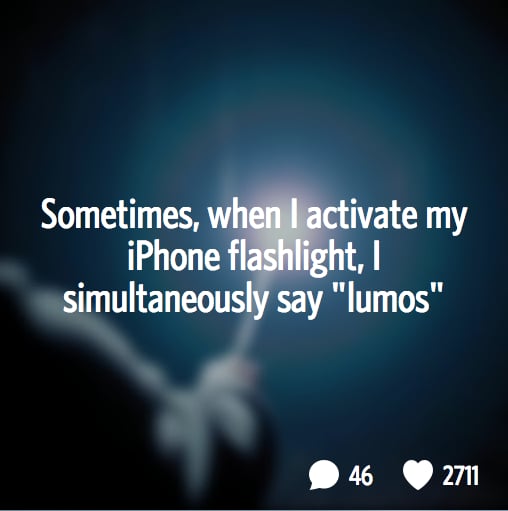 Also when turning on a light switch.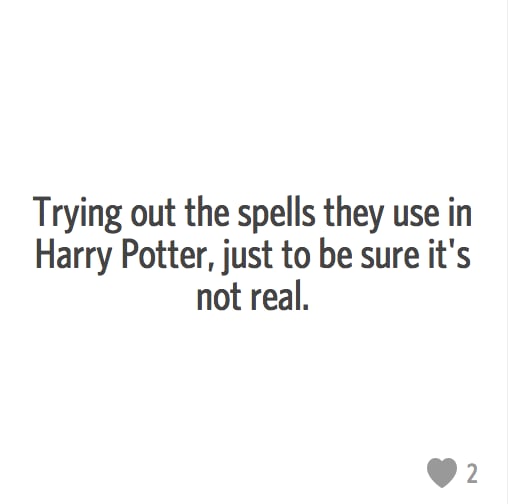 But they are . . .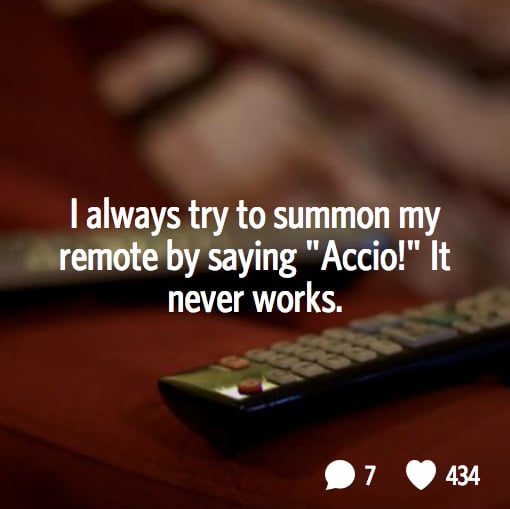 You didn't do your Charms homework, huh?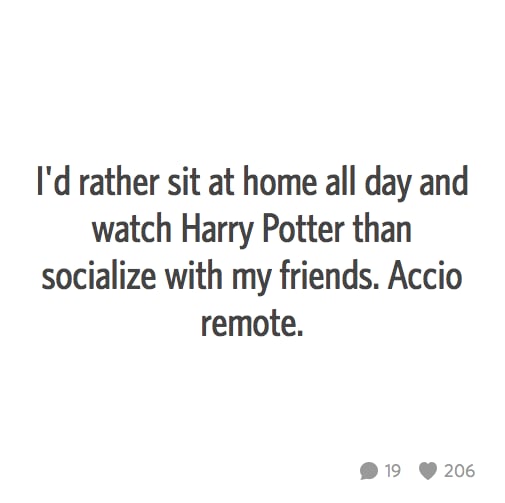 Watching Harry Potter IS socializing with friends.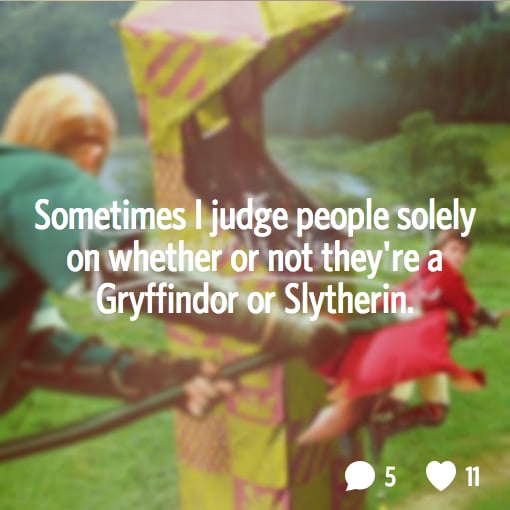 And then you're not friends with the Slytherins, right?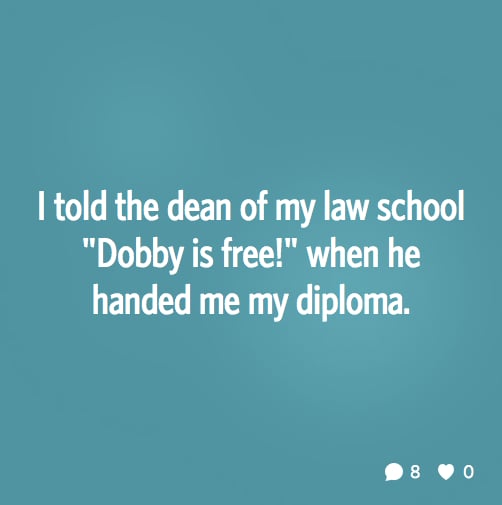 Dobby has no master!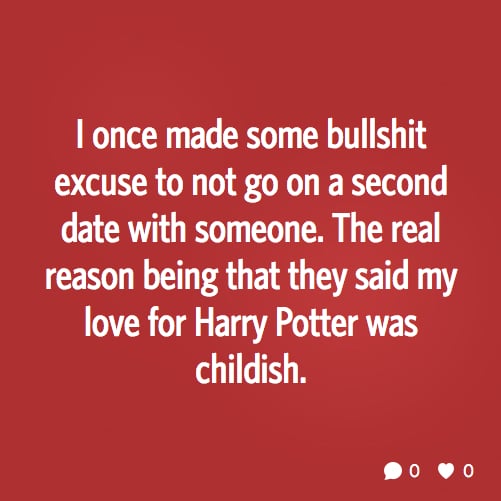 It wouldn't have worked out anyway.