Hollywood Gets A Sneak Peek Of Halo 3
Hollywood Halo fans like Napoleon Dynamite's Jon Heder, Geoffrey Rush, Aisha Tyler, Dane Cook and Brody Jenner showed up at red carpet sneak peek event for Halo 3 for Xbox 360 this week and got a chance to test out the much-anticipated game. Just like the previous Halo games, Halo 3 is a first-person shooter game. Apparently in this edition Master Chief is back on a thoroughly conquered and Covenant controlled Earth.



The game won't be out until Sep 25, but it is rumored to be the last in the Halo series (the developers made an unofficial announcement) so there is all kinds of buzz about whether or not it will beat out the success of the previous editions. Right now "non-celebrity" beta testers are having a go with the multi-player component of the game. If you can't wait any longer you can pre-order it online.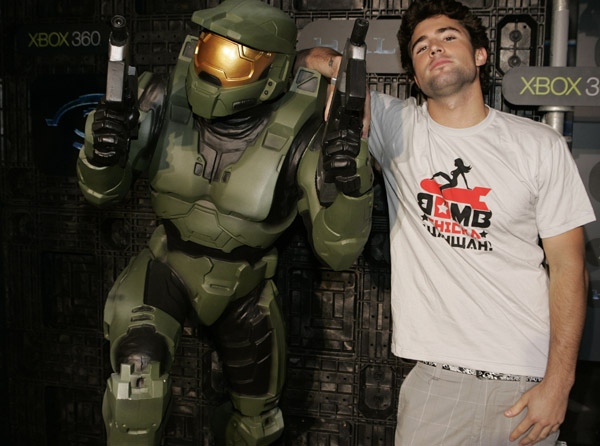 For more photos of the preview event and screenshots from Halo 3, read more