How to Copy and Paste SMS Texts on Droid Incredible
How to Copy and Paste Contacts and Text Messages on Your Droid Incredible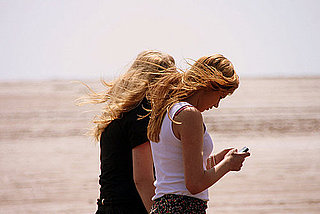 My co-worker has a Droid Incredible, and while she overall loves its functionality and available apps, one thing that she finds annoying is its inability to copy and paste from her contact list or from a text message. The smartphone does allow you to attach contact cards to a text message, but this is pretty cumbersome, and the contact card attachment can't be opened by everyone. So, she shared this workaround tip if you are using the SMS client that came with your Incredible. Find out what it is when you read more.
To copy a phone number, go to People and find the contact you want. Once on the contact page, hit the Menu button and then Edit. Press and hold on the info you want (either the phone number field or the email field), and a new menu should pop up. Press on Copy All and go to your new message screen. Press and hold on the compose field until the pop-up menu appears and then press Paste.
To copy from a text message, find the text message with the info that you want to copy and press and hold on that message's text. On the pop-up menu that appears, press Forward and you'll have a new editable message that is a copy of the entire old one. From there you can either add or delete text as necessary. You can also press and hold the new forwarded message to copy the text and paste it in another text (if you have one in drafts, for example) if needed.
In my opinion, this seems like a lot of work just to copy and paste, and the lack of an easier functionality seems like a big drawback for the Incredible. But, hey, at least it works!
Source: Flickr User comedynose