You love to laugh at GIFs, but making your own can seem like a daunting task, right? Not anymore. Making a GIF from a YouTube video is actually surprisingly easy. Follow these six simple and straightforward steps and you can GIF it up to your heart's content and share your new creations [1] with your friends!
Source: Youtube user SlowLorisChannel [2]
Choose a YouTube video.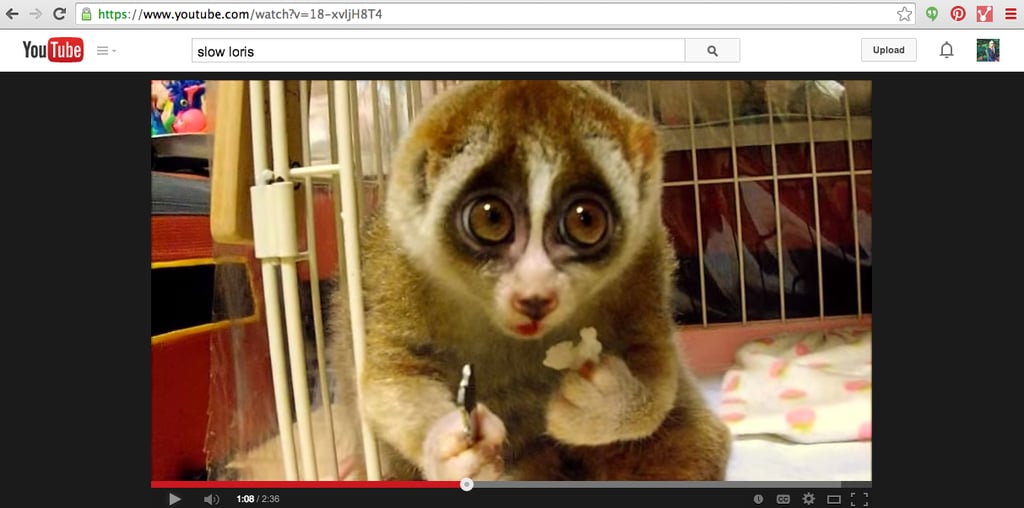 Type "gif" after www. and before the address of the video.

Drag the start button to where you want the GIF to begin and choose the length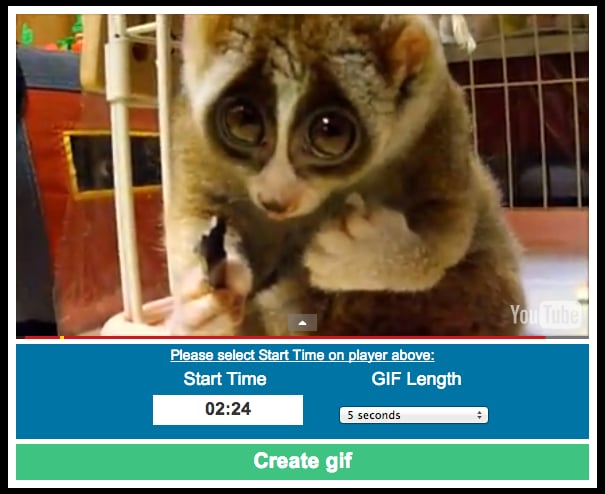 Hit "Create GIF" and then click on the hyperlink icon.
Copy the share URL and paste it in your browser to open the GIF in a new tab. Drag the GIF onto your desktop.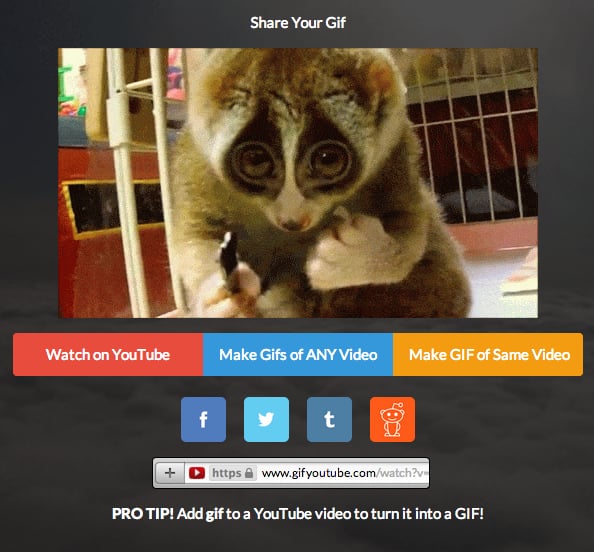 Ta-da! Your GIF is now ready.