Oh, you love hilarious memes [1]? Join the club. And you know how you join the club? By making your own, of course. We're bringing you the best apps to help you create your own memes from scratch or add your own spin to the most popular ones out there. It's a time waster, sure, but the Internet will thank you.
Source: Troll Meme Generator [2]
Imgur MemeGen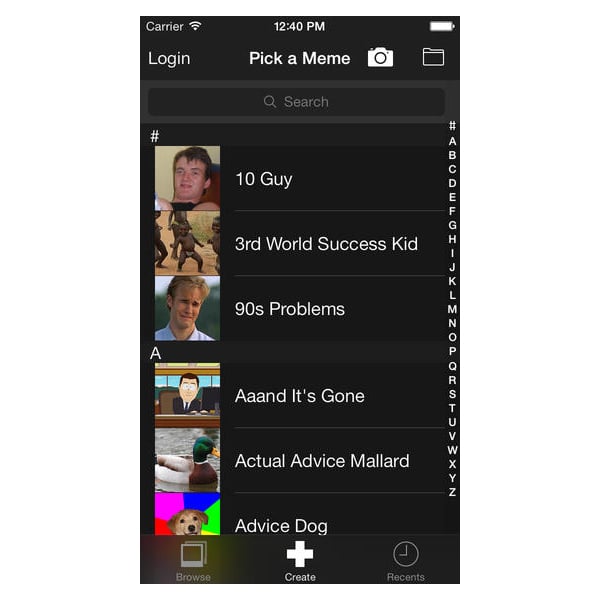 Meme Generator from Imgur (Reddit's image hosting service) already has a beloved desktop service, but as of just recently, it now has its own mobile version. The meme-making app [3] (free) lets you easily come up with your own memes, add your own caption to ones that already exist, and vote for your favorite memes from the pool that other users create.
Meme Generator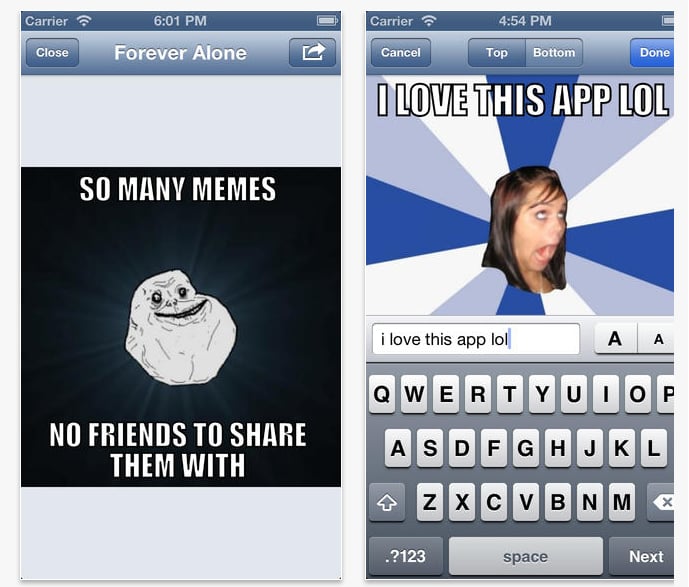 Some users call Meme Generator [4] (free) the easiest meme app out there. With a clean interface, you can create your own memes using your own images or existing ones and share them straight to social. Get to it!
Meme Factory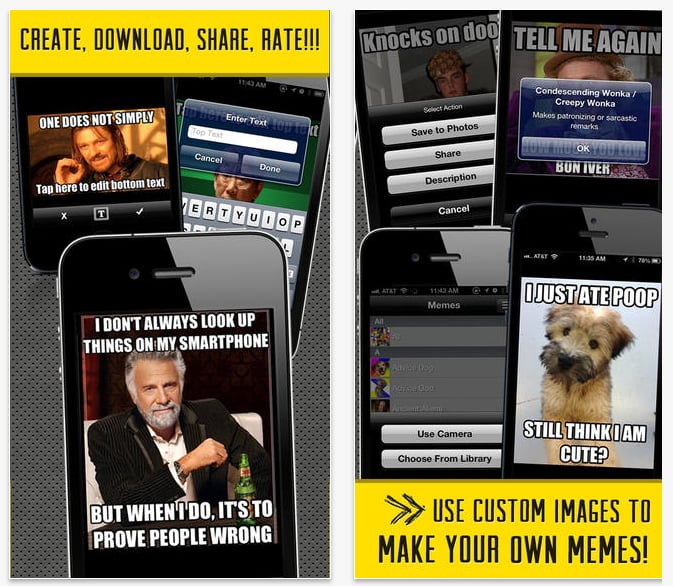 With more than 100 meme-worthy templates for you to choose from, Meme Factory [5] (free) lets you create your own memes just like you'd expect. What's great about this one though is that you can share your favorite memes with friends, rate other memes with a "like" or dislike," and then browse by recent, popular, or random.
Mematic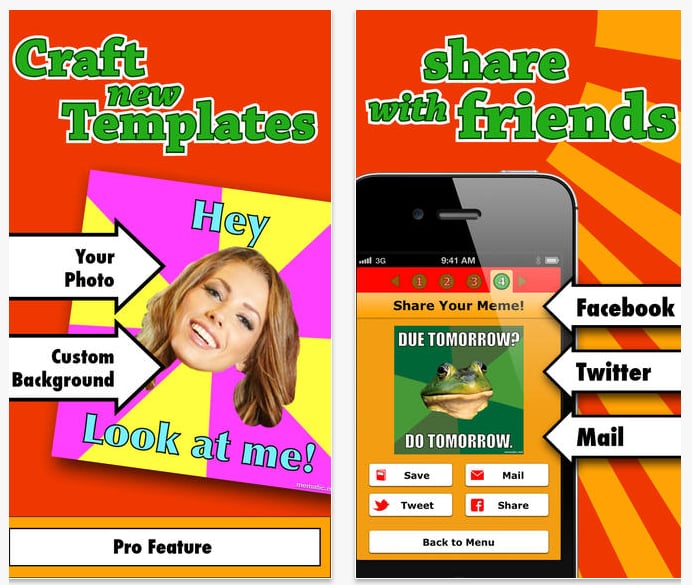 You can add captions to photos with Mematic [6] (free), but you can also choose from two different styles to create your own memes. Demotivational templates let you make memes with any image you like, whereas the Advice Animal style comes with funny character images like Bachelor Frog and Socially Awkward Penguin.
Meme Maker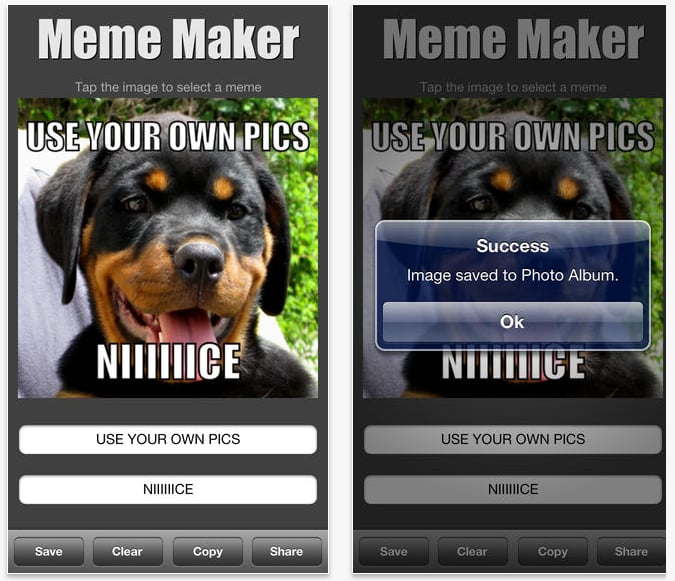 Meme Maker [7] ($1) promises all the features the others do (adding text to your own photos or existing memes), but there are a couple of other bonuses. Namely, it offers up retina graphics and doesn't put a watermark stamp on your images.