How Many NookColors Have Been Sold?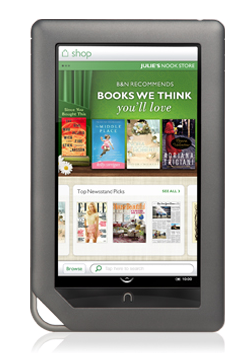 In December, it was revealed that 18,000 NookColors were produced every day. Powered by Android, the $249 tablets function sort of similarly to many of the other, more expensive tablets without the huge price tag. And while they'll never have the full functionality of, say, the Xoom, as ereaders go, it's powerful and worthwhile.

New estimates are predicting exactly how many have been sold since the device's November debut . . . can you guess how many have been sold?