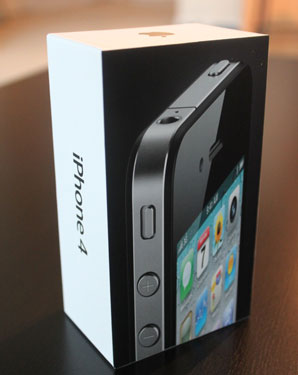 Consumer Reports
isn't satisfied with the latest iPhone
, and if you're not either, then now's the time to start thinking about returning it to Apple. Customers here in the US can return their iPhone 4 within 30 days for a full refund (and opt-out of an AT&T contract if you don't want to stick with the carrier), which falls on the 28th of July if you went home with an iPhone 4 on
launch day
. Returning it is surprisingly easy, and there are plenty of
other handsets
to consider that will fill your smartphone needs, and carriers that still offer
unlimited data
(ahem, Verizon).
So how exactly do you return your iPhone 4 if you want off the Apple train? Find out after the jump.
Returning your iPhone 4 for a full refund is actually quite easy. You can visit the online Order Status page and sign in with your Apple account, or call 1-800-676-2775 to request a return. In order to get all your dough back, you'll need to have the iPhone returned to the Apple warehouse within 30 calendar days of when it was first shipped to you, not when you actually received it. If you bought your iPhone in an Apple store, just return to the same store with your receipt for your return. Make sure you include the box, charger, and all manuals in either case for your return. Bonus — you won't have to pay a restocking fee, even if you've opened the box!
As far as your wireless service, if you've properly returned your iPhone within 30 days of purchase or shipment, your AT&T contract will cancel automatically according to Apple's return policy. If it were me though, I'd go ahead and confirm that the service has been canceled with AT&T right away. You can never be too careful!