How to Watch Orionid Meteor Shower
How to Watch the Orionid Meteor Shower
The sparks that shoot across the heavens every mid- to late October aren't fireworks or orbiting satellites, it's the Orionid meteor shower, which peaks just before dawn this Sunday, Oct. 21. Earthlings will be able to see about 25 meteor sightings per hour, according to NASA's Meteoroid Environment Office. Also on full display are Venus, Jupiter, and the Taurus, Gemini, and Orion constellations.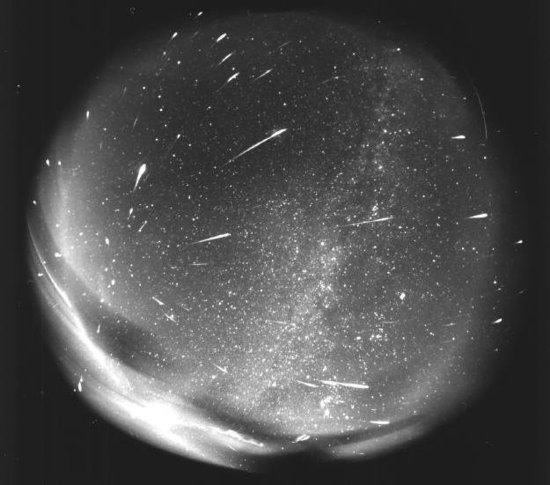 If you're stuck indoors, catch the celestial wonder on a live Ustream feed from NASA's Marshall Space Flight Center between 11 p.m. Oct. 20 and 3 a.m. Oct. 21. A live Q & A with astronomer Mitzi Adams will appear alongside the meteor live stream.
If you're lucky enough to get outside, set your alarm for a few hours before sunrise the morning of Sunday, Oct. 21, and get as far away from city lights as possible. Check out this interactive sky map as a guide to the night skies in your area, and take it with you on your Orionid meteor shower watch to see how many constellations you can spot.