President Obama has declared a state of emergency in New York and Massachusetts [1] due to Hurricane Sandy, which hit the mid-Atlantic with heavy rainfall and strong winds. The hurricane, dubbed "Frankenstorm" because of its unusual mix of Winter and tropical cyclone weather, continues to intensify and is expected to cause serious power outages up and down the East Coast. Stay up to date on the storm's latest developments via Twitter, mobile, and the web with these online resources.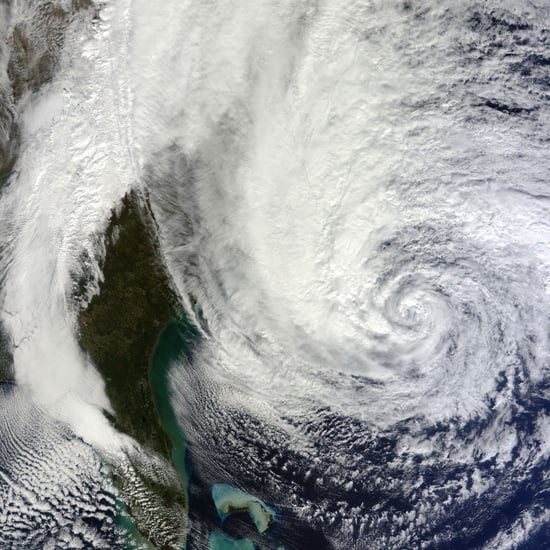 Google Crisis Response Maps — Emergency preparedness information is now viewable on Google's Crisis Response Maps [2], which include shelter locations as they become operational, storm footage, public alerts, and radar imagery. A New York City-specific map [3] is also live, showing information from NYC Open Data [4].
NOAA: National Oceanic and Atmospheric Administration — The U.S. Department of Commerce's official meteorology outlet sends frequent updates and important storm preparedness information from its @NOAA [5] Twitter handle and its Storm Central 2012 [6] website.
NASA — Storm images and satellite data are updated periodically on NASA's Hurricane Sandy [7] page. The site has analysis from the 3D images of the storm and a profile of the hurricane's behavior from its CloudSat system.
American Red Cross — Find shelter information and evacuation tips on the @RedCross [8] Twitter page or with the official American Red Cross Hurricane App for iPhone [9] and Android [10].
More storm tracking resources after the break.
Jim Cantore of The Weather Channel — The self-proclaimed weather geek was sent to New York City to cover the effects of the hurricane and the emergency response situation from the ground. Follow Cantore's live dispatches from his @JimCantore [11] Twitter account.
New York MTA Flickr — New York City's Metropolitan Transportation Authority is updating its Flickr photo stream [12] with images of empty terminals and crews preparing for the storm.
Instacane — This website [13] updates every few minutes with images of Hurricane Sandy marked with the #Sandy hashtag from Instagram.