I Heart Nerds T-Shirt: Love It or Leave It?
I Heart Nerds Tee: Love It or Leave It?
Like us on Facebook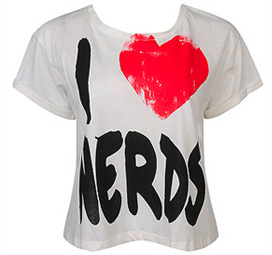 I have a soft spot for geeky t-shirts, but I'm not so sure how I feel about this cropped tee from Forever 21.
It's only $11, and I'm obviously all for wearing my geek on my sleeve, but there's something about this one that's a little bit patronizing. What do you think?