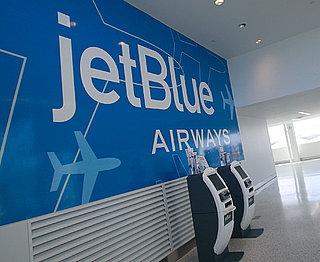 I experienced in-flight WiFi for the first time on a
Virgin America
flight, and was quickly spoiled. While some may enjoy the unplugged in-flight time, I love using long flights as a time to catch up on emails, get a little work done, or (let's be honest) tweet that "I'm on a plane!" So when I fly an airline without WiFi access, I get a little bummed. Now, my second-favorite airline has announced plans to finally incorporate in-flight Internet access:
JetBlue has committed to bringing wireless Internet to its flights
by 2012.
According to JetBlue, the service offered on its flights will be "designed for the 21st century, not just for today's personal connectivity needs, but with the bandwidth to expand to meet tomorrow's needs as well." The service is expected to be offered on all of JetBlue's 160 planes.