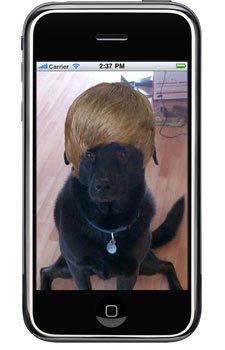 Honestly, who
hasn't
thought about what they would look like with
Justin Bieber
's hair? Wonder no more with the
BieberHair App
($1) for Android and iPhone.
This app
magically edits your coif to Bieber perfection, without you ever stepping foot into a salon (or forking over outrageous amounts for a cut). Bonus — run images of your pets through BieberHair for extra added fun.
Have you found a cool download-worthy treasure you'd like to share with the rest of us? Join the Download of the Day group where you can submit your favorite downloads, apps, and widgets. Your suggestion could be featured on GeekSugar!