Kickstarter is full of gems waiting to be funded [1] and discovered. But it's also full of fails that are hilarious, sad, and sometimes offensive all at the same time. Instead of forgetting about 'em, let us remember them now.
Source: NBC [2]
American Ass [3]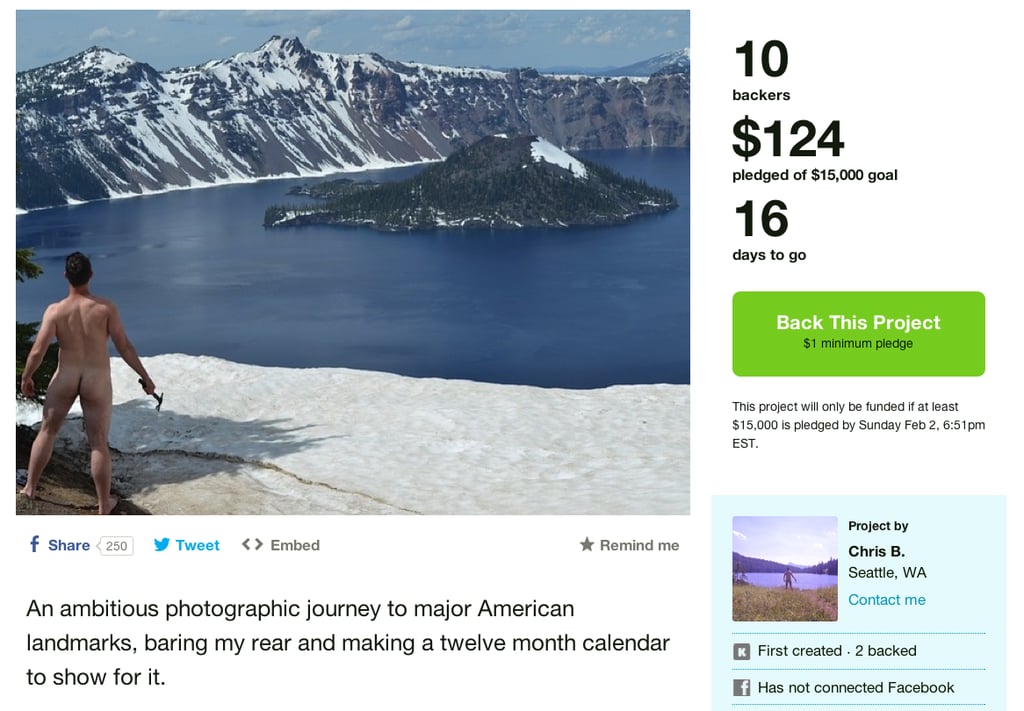 Pitch: "An ambitious photographic journey to major American landmarks, baring my rear and making a 12-month calendar to show for it."
Reaction: So this is basically just an excuse for us to pay for one dude's travels? No thanks.
Baba Invisible Panties [4]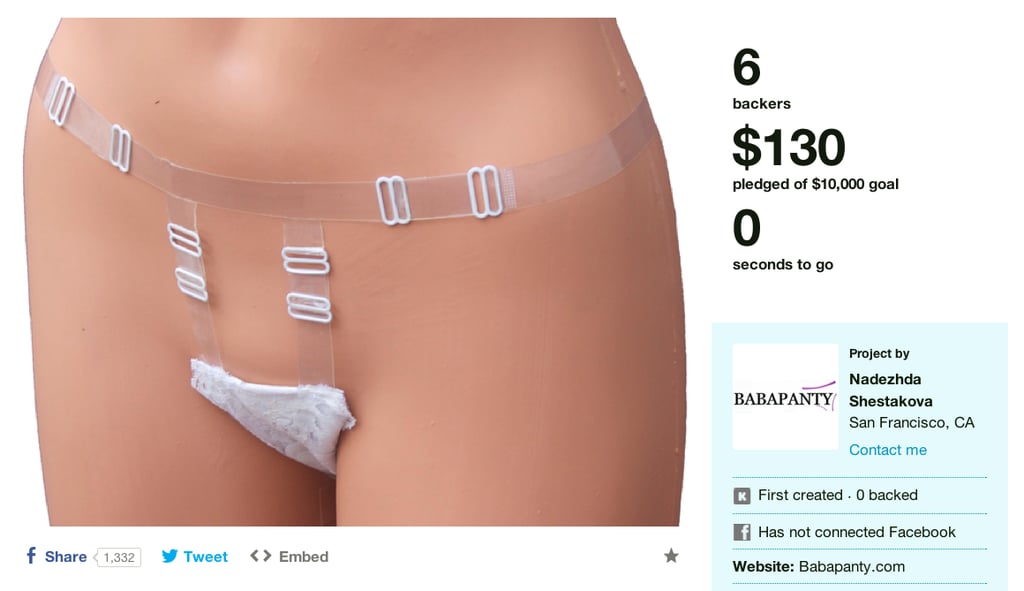 Pitch: "Absolutely invisible panties! Use them every day, be sexy and free, even when you're having "special women's" days!"
Reaction: How is this comfortable? Just no.
Ghettopoly [5]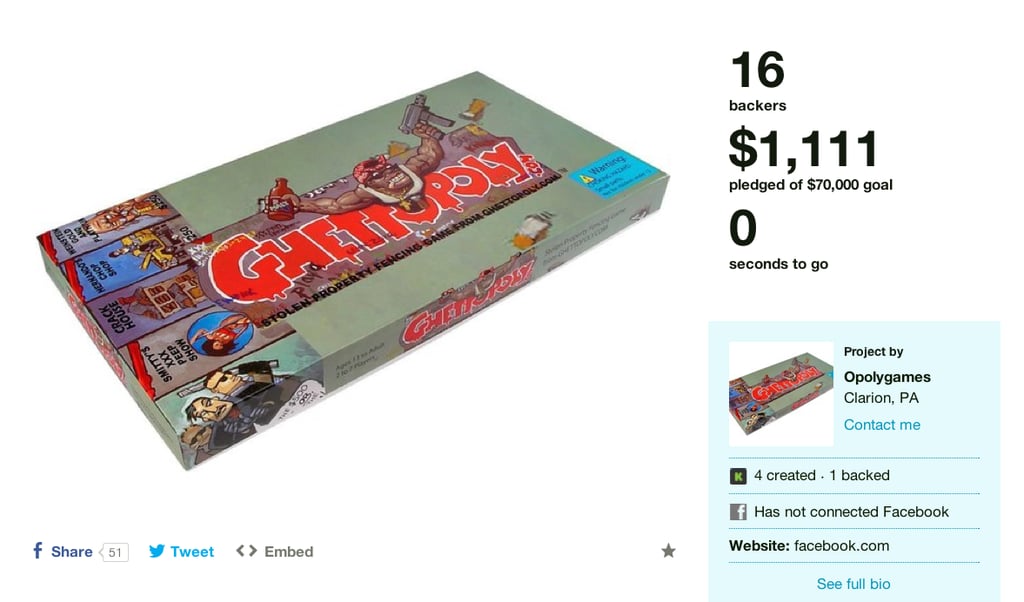 Pitch: "A rare opportunity to own a copy of a reprint of the highly sought-after board game Ghettopoly. One thousand (limited) copies will be printed."
Reaction: Um, hello, this is incredibly offensive. Should never, ever get made.
Human Elf on the Shelf [6]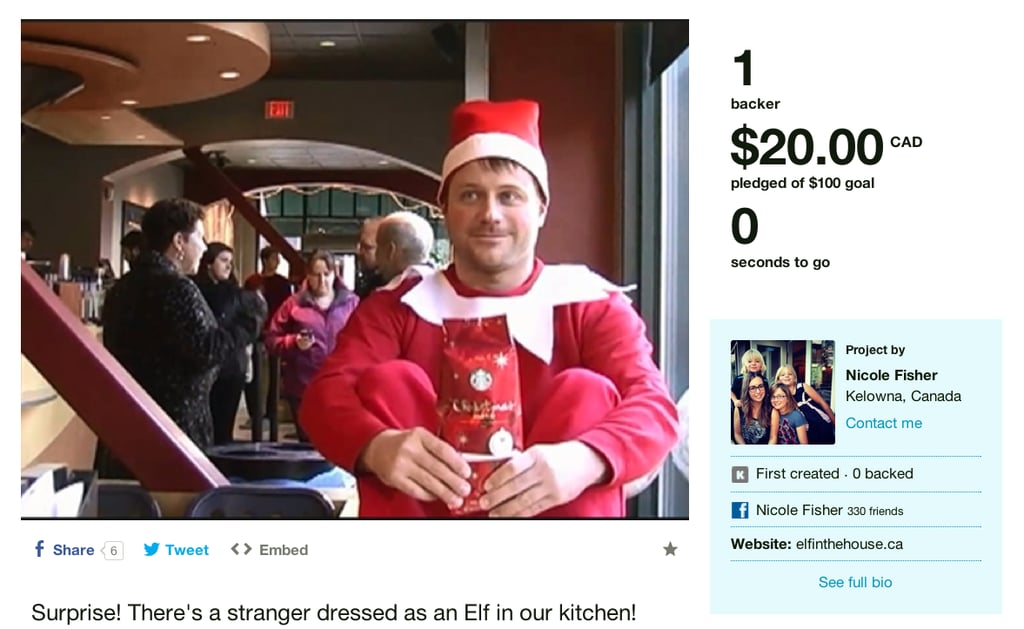 Pitch: "Human Elf will be a real, live stranger. When the kids do their house sweep in the morning to see where Elf is hiding, they are going to find a person in an elf suit. I suspect he won't fit on a shelf, so he will sit on our table. He is unable to move, and the kids cannot touch him, or he will lose his magic. Don't worry — the kids have survived more traumatizing situations — who takes a 7-year-old to The Hunger Games?!"
Reaction: Creepiest of the creepy.
Beyoncé Dancing Wall Clock [7]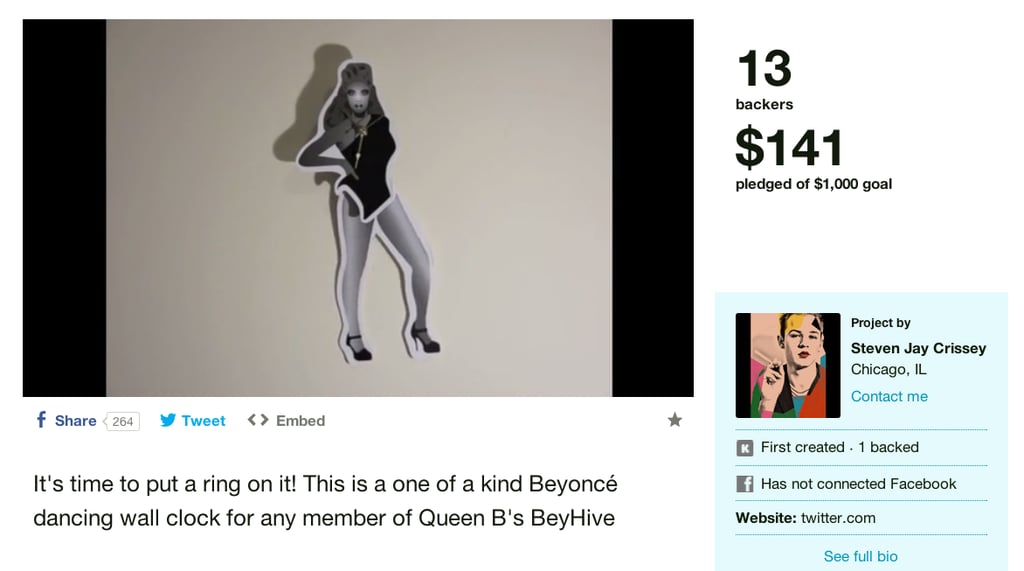 Pitch: "It's time to put a ring on it! This is a one-of-a-kind Beyoncé dancing wall clock for any member of Queen B's BeyHive."
Reaction: Hold up, why did this fail? Hopefully some way, somehow, it gets funded.
Chocoltized Quotes [8]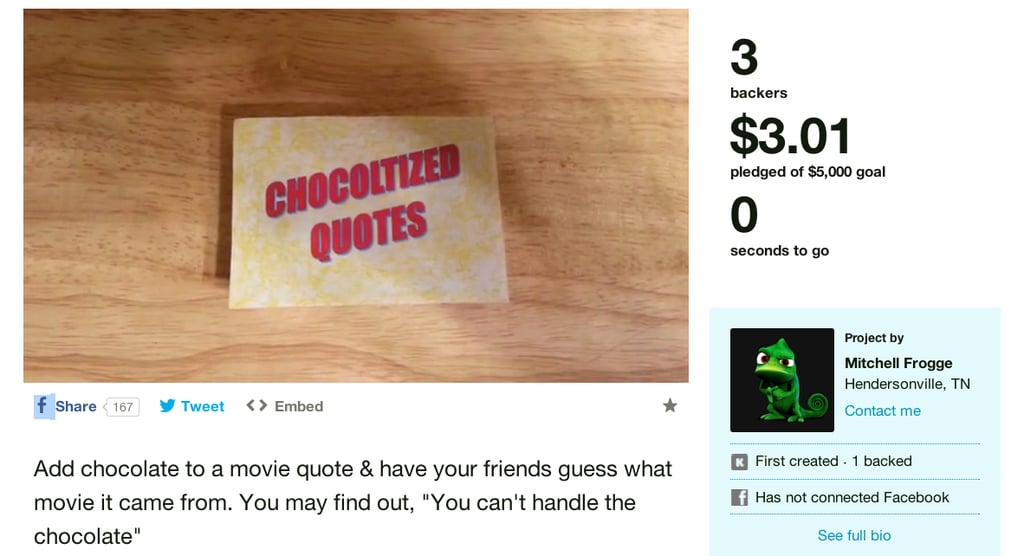 The pitch: "Add chocolate to a movie quote and have your friends guess what movie it came from. You may find out, 'You can't handle the chocolate.'"
Reaction: Funny, but probably for not the right reasons.
The Redneck Hugy [9]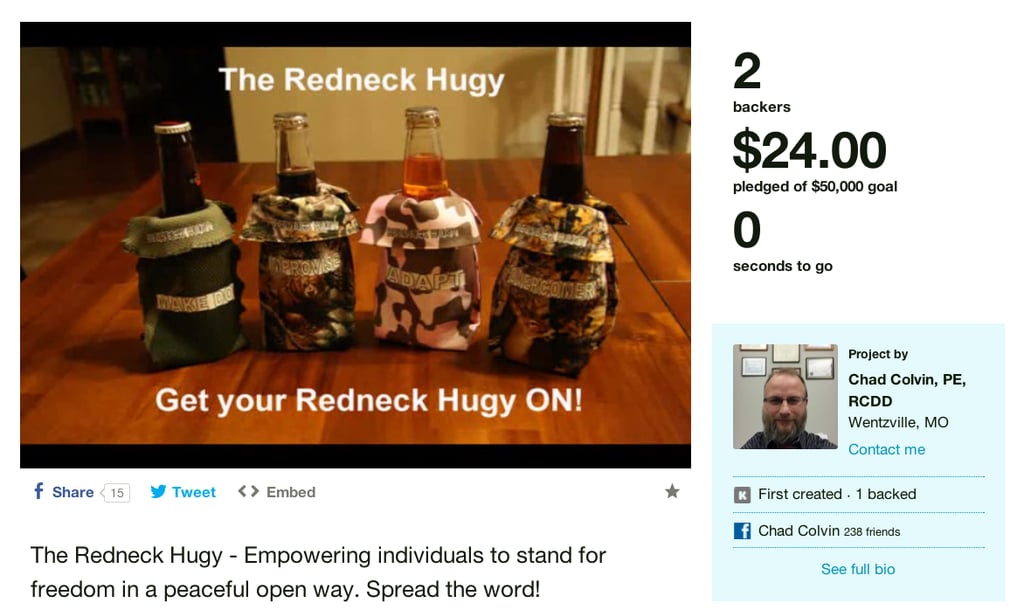 Pitch: "The Redneck Hugy — empowering individuals to stand for freedom in a peaceful open way. Spread the word!"
Reaction: Funny or offensive? You pick.