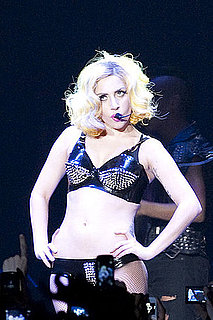 Last week,
Lady Gaga
and President Obama were in a race to be the first to 10 million Facebook fans. Today, Lady Gaga wins! When I asked,
most of you
predicted she would be the winner, and now she has the second highest amount of Facebook fans ever recorded, behind
Michael Jackson
. Gaga still has a long way to go before she hits MJ's 14 million fan mark, but is anyone really surprised that the
tech-loving star
managed to become the most popular living person on Facebook?
It's no secret I'm a huge Gaga fan — so I'm definitely pumped for her latest victory. And she's pretty happy as well; after she heard the news, she posted a video on her page in celebration.