In celebration of Batman's 75th anniversary this year, DC Comics brought together on the Comic-Con stage what could be considered the Batman Hall of Fame, the most prolific, influential, and beloved creators to have worked on Batman comics over the years. There, they discussed how Batman has continued on as an influential character in pop culture despite being almost a century old.
Included in the panel were Neal Adams (writer of Batman Detective Comics [1]), Geoff Johns (DC Comics chief creative officer and writer of Batman: Earth One [2]), Jim Lee (copublisher of DC Comics and writer of All Star Batman and Robin [3]), Grant Morrison (the Scottish writer of Batman and Robin and Batman Incorporated [4]), Denny O'Neil (known for his Batman of the '70s), Scott Snyder (the lead of the current Batman series Zero Year [5]), and Frank Miller (the force behind The Dark Knight Rises [6], who also received a solid 15 seconds of applause from attendees when introduced).
The crowd was awed to not only see their favorite Batman artists in one room but also watch as they geeked out about what drew them to the Caped Crusader, how his complex and human persona makes him ripe for reinvention, and other important topics, like how very wrong nipples are for the Batsuit. Here, some highlights from the panel.
Source: Instagram user DCComics [7]
How Batman Stays Popular, 75 Years In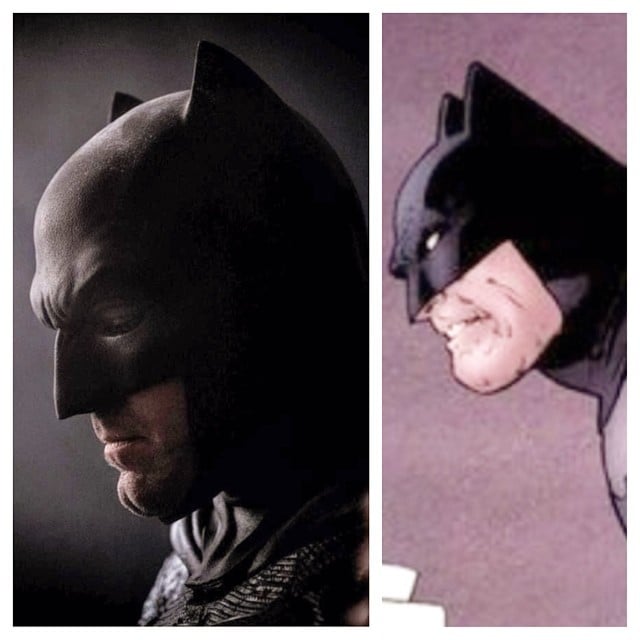 Frank Miller: Batman is sexy. He's the good guy that dresses up as a bad guy and throws people out windows. That who could've been a normal rich kid then turned himself into the pinnacle of a human being is part of his appeal.
Jim Lee: There was never a style guide that artists had to use when creating Batman. That's why he has staying power.
Neal Adams: They [the creators] have made Batman into a human being. He has to go exercise! Batman is what we would rather be. Batman is you and me.
Denny O'Neil: Batman, I've always thought of as the toughest guy in Gotham City, yet you can get him in genuinely human situations and danger.
Grant Morrison: Like a real person, he has lots of different dimensions. That's why he seems human, because he's filled with contradictions. Some days he's sad, some he's happy.
Scott Snyder: As much as he's a figure of terror, he's incredibly inspiring.
Source: Instagram user luke_the_puke1 [8]
Batman Comics vs. the Films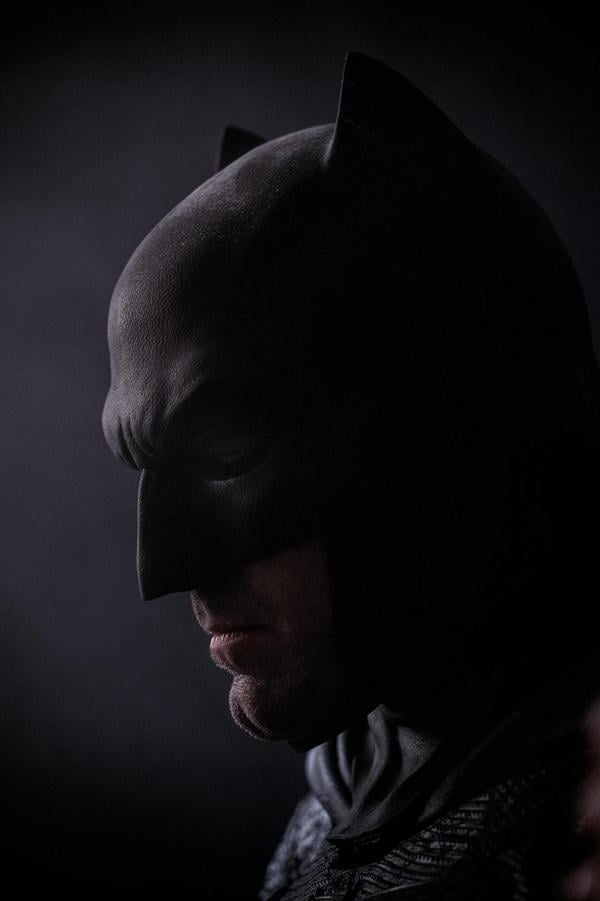 Grant Morrison: Chris Nolan got it really, really right. As a Batman fan, I like them all, even that stupid Schumacher [9].
Frank Miller: Two words: Christopher Nolan. I thought, "He did this better than I did!" He has great respect for the source material.
Neal Adams: At least we [comic-book creators] don't do nipples [10].
Source: Twitter user DC Comics [11]
The Age-Old Question: Batman or Superman?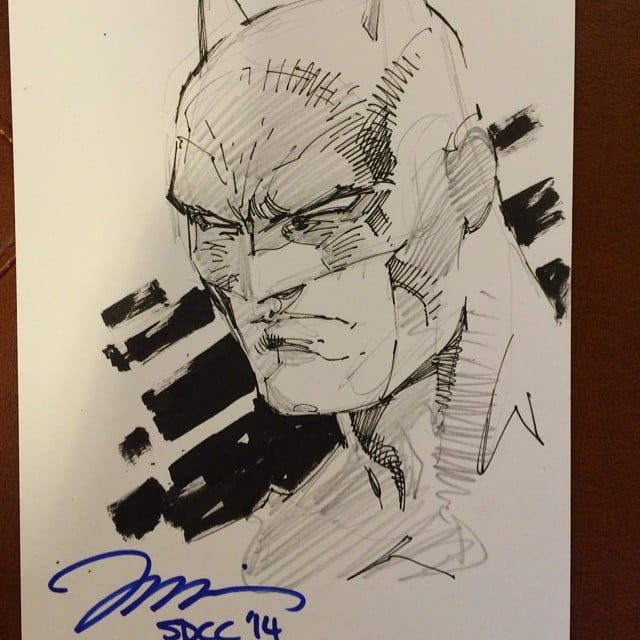 Frank Miller: Superman is a good old boy. He obeys the rules his parents taught him. But Batman can lose his temper . . . Kids grow up being either Batman or Superman fans. I know which side I'm on.
Source: Instagram user DCComics [12]
The Batman Aesthetic
Frank Miller: One of my proudest achievements as a professional was getting rid of the goddamn yellow oval on his back.
Neal Adams: I would like to see the next Batman movie have a fabric mask so he can move his head when he fights. When you fight you need to move your head.
Source: Twitter user DC Comics [13]
The Only Batman You Need to Know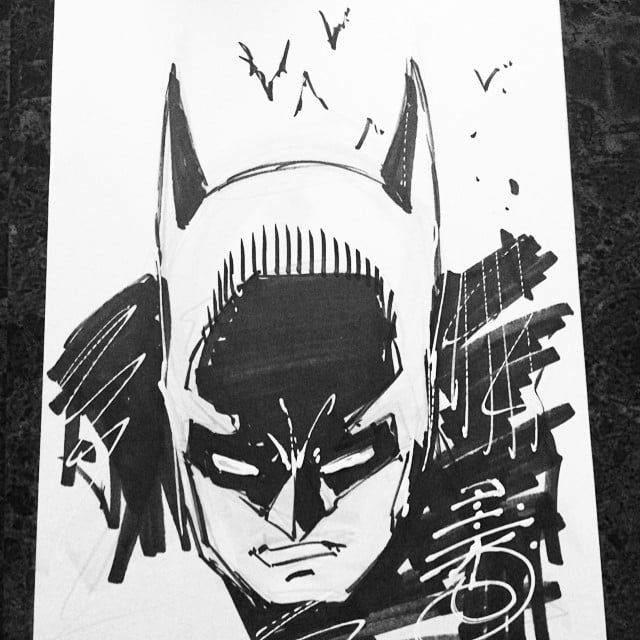 Frank Miller: The best way to experience Batman is in comic books . . . But the very best Batman is the one you like the best.
Source: Instagram user g_sidhu_ [14]