Lindsay Lohan Plays With A Pink Leica Digicam
Lindsay Lohan couldn't resist having some one-on-one time with a pink Leica digital camera at the flagship Charlotte Ronson store in Tokyo on Friday. She must have borrowed it from a friend, as this trendy pink cam isn't available in the US just yet. Want something similar? Check out the new Leica C-Lux 2, an ultra compact camera which is super tiny and chic (but unfortunately not pink).

To see more pics of Lindsay experimenting with flash photography, read more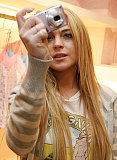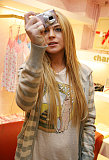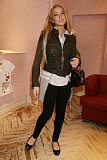 A brand loved by photographers, movie stars and Hollywood movie-makers, Jennifer Connelly sported a fancy Leica camera in last year's Blood Diamond movie, where she played an American journalist on assignment in war torn Sierra Leon.