When you're a long way from a special someone, how do you keep the romance alive? If cross-country phone calls are racking up bills, turn to these six apps designed for a more intimate network, making it easier to stay in touch with your significant other from hundreds of miles away. If you're ever feeling down about being apart, remind yourself of why it's awesome to be in a long distance relationship [1].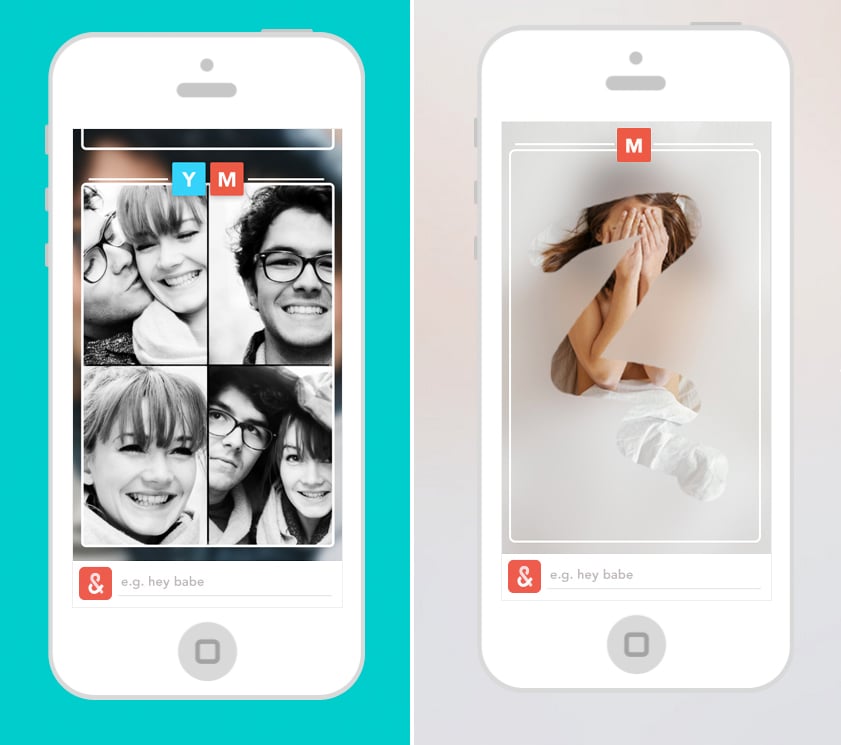 Source: You & Me [2]
You & Me (free) [3] — Online dating site HowAboutWe recently launched this app for iOS to keep couples in sync. It has a unique feature called "secret messages" for sending photos and messages that stay hidden until a partner reveals them (take a peek at the screenshot above, on the right). Personalize photos with fonts and stickers, send voice messages, or start a "halfsies" photo that lets your partner complete it.
Couple (free) [4] — This app's the quintessential choice for couples since you can only choose one other "pair" with whom you share a time line where you post video messages, photos, chats, sketches, or voice messages. When you're online at the same time as your pair, you can — brace yourselves — ThumbKiss, a feature that prompts you to touch the screen exactly where your pair is, making both phones vibrate.
Path (free) [5] — If you've ever wanted a personal social network made up of just your friends, look no further than Path. This beautifully designed app was made to be shared among small groups of people, but it works just as well with a network of two. It's a great way to share your life with another person — where you ran on a Nike+ map, what music you're listening to, and when you're awake and asleep. Interact with your friend's activity with five different emotions (Smile, Laugh, Gasp, Frown, or Love). Your time line is private by default, but you can cross-post to Facebook, Twitter, Tumblr, and Foursquare at any time.
Skype (free) [6] — When you do need to call, video chat, or instant message, Skype is a great alternative to using up cell minutes. Your partner has to be signed up to Skype in order for the call to be free — otherwise, calling costs a small fee.
WhatsApp Messenger (free) [7] — WhatsApp is a cross-platform messenger that works across all smartphones. If, for example, you have an iPhone with iMessage and your significant other doesn't, you won't be able to send emoticons, but with WhatsApp, you can. Also send video, images, and voice notes — all for free!
Cartolina ($2) [8] — For a message that's a little more thoughtful, use the Cartolina e-card app as an email or text message alternative. Cartolina comes with a collection of gorgeous, vintage-inspired "cartogram" designs to accompany your sweet missives. The app also syncs with your calendar, reminding you of birthdays or anniversaries.