Mac vs. PC College Student Quiz
What Percentage of Incoming College Freshmen Will Be Toting Macs?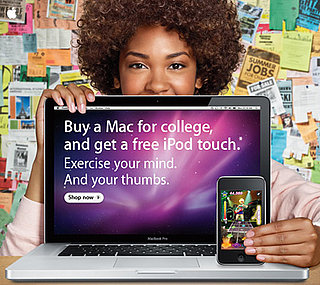 Confession: before I was a Mac fan, I toted a Dell PC laptop to college as a freshman. To be fair, it was in the days of the tangerine and blue clamshell-style iBooks, which weren't nearly as popular as the then-customizable-by-color Dell laptops. But the computers have been steadily growing in popularity, thanks largely to the great deals Apple offers students. Can you guess what percentage of incoming freshmen will come toting a Mac?