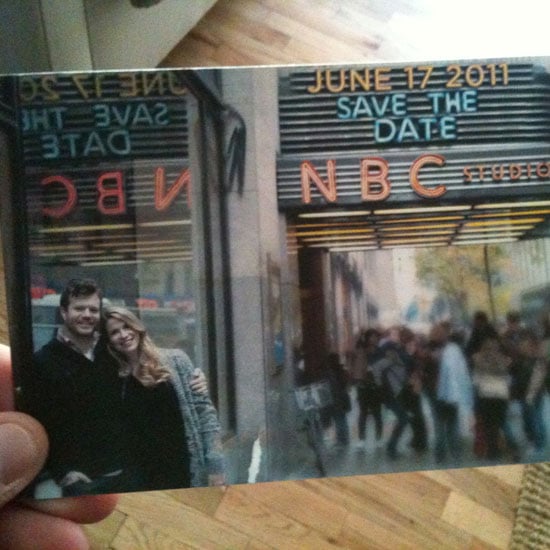 The hard part — selecting a wedding [1] date — is over, now it's time to get creative on your wedding save-the-date cards. With the popularity of smartphone photo apps, there are dozens of ways to share your "I do" plans in a style all your own. Or try a wallet-sized card to keep your date top of mind for guests. However you want to share the big news, opt for one of these quirky, frame-ready styles.
Moo.com [2] — Moo's line of pint-sized business cards, MiniCards, is one of the most affordable options we've found for printing save the dates. Measuring just less than three inches by one inch, these cards cost $20 for a set of 100 and give you the option of total photo and text customization or the use of Moo's own save the date template [3].
Postagram [4] — All the steps of making a save the date in one app. Seriously. Choose a photo from your Instagram collection, add the important wedding details, include recipients with their snail mail addresses, and Postagram does the rest. Each photo postcard is $1.
PopBooth [5] — The same idea as Postagram — choose photos, recipients, and send — except these are in a photo-booth layout with a pop of bright pink. Each mailed PopBooth photo-strip postcard is $2.
Sticky9 [6] — Turn a single Instagram photo into a save the date that'll be chic and informative on a guest's refrigerator with Sticky9. At $15 for a pack of nine magnets, this option is best for a smaller wedding.
DIY Photo Strips [7] — Want to go the DIY [8] route? Get creative by including the wedding details in several Instagram photos (think handmade signs, chalkboards, or added text), and make your own combination of photo-booth-style strips to send to guests, thanks to CNET's tips.
Which online or photo service did you use for the perfect save the date?
Source: Flickr user dpstyles [9]