Maker Faire: Aphrodite Project
One of the Maker Faire tables that seemed to draw the most attention from curious onlookers was Aphrodite Project, a series of new media artworks, including interactive, wearable platforms that are a "conceptual homage to the cult of the Greek goddess of love, Aphrodite, a practical object for contemporary sex workers, and a vehicle for public dialogue." While the platforms may look snazzy, shiny and sexy, the platforms are primarily about safety - they feature an audible alarm system (it's a loud piercing alarm sound), a hidden safety compartment, a GPS system and a wireless guardian system to protect women who often have very little protection. Here's more:
An integrated system of shoes and online services, Platforms draws on the innovations of the courtesans and professional companions of antiquity to improve the conditions of 21st century women who, despite advances in culture and technology, are now perceived to be outlaws by trade and are vulnerable to surveillance and violence. Platforms empowers all women with tools to stay safe, wherever they want to go at night, without having to hide.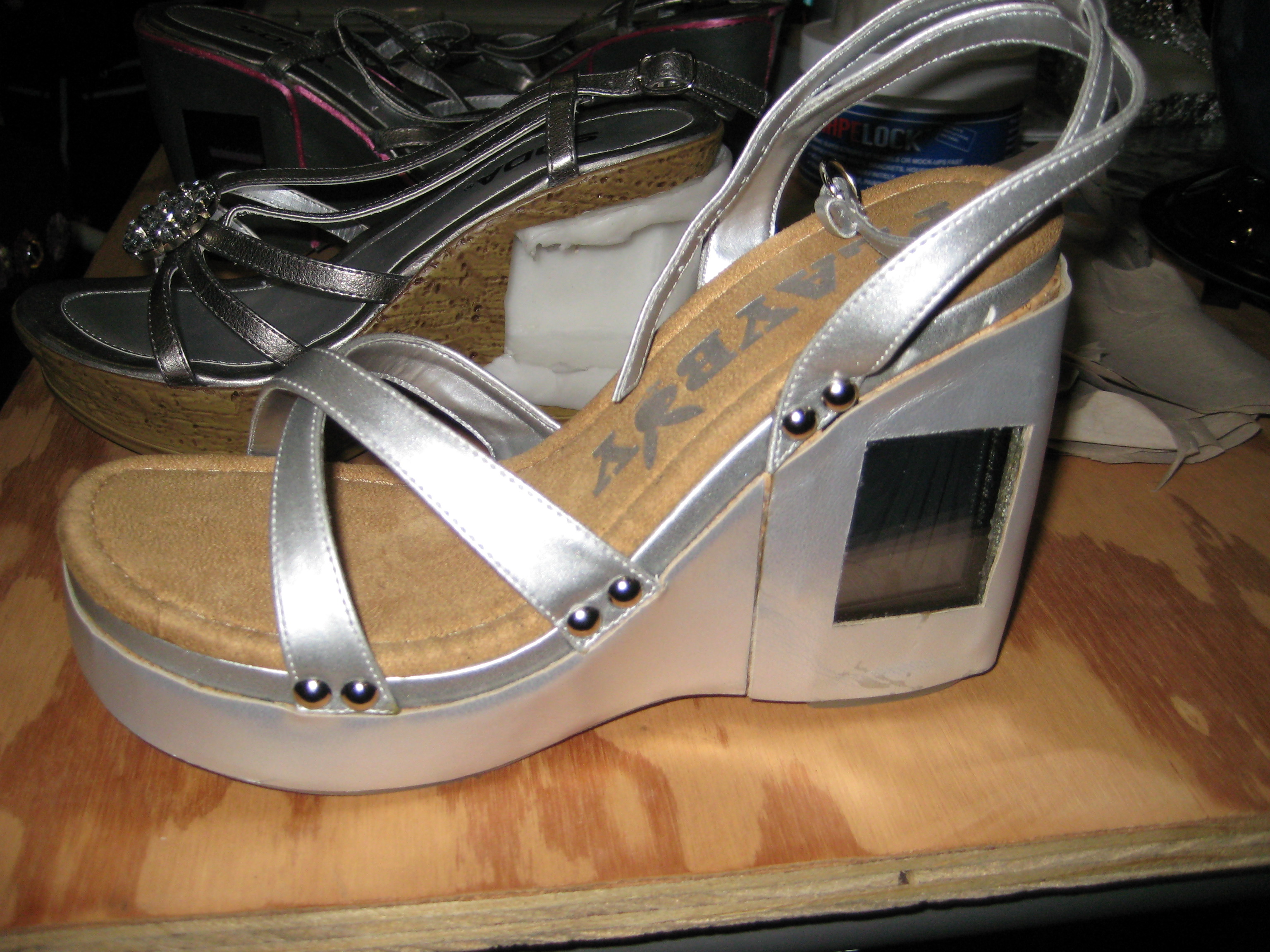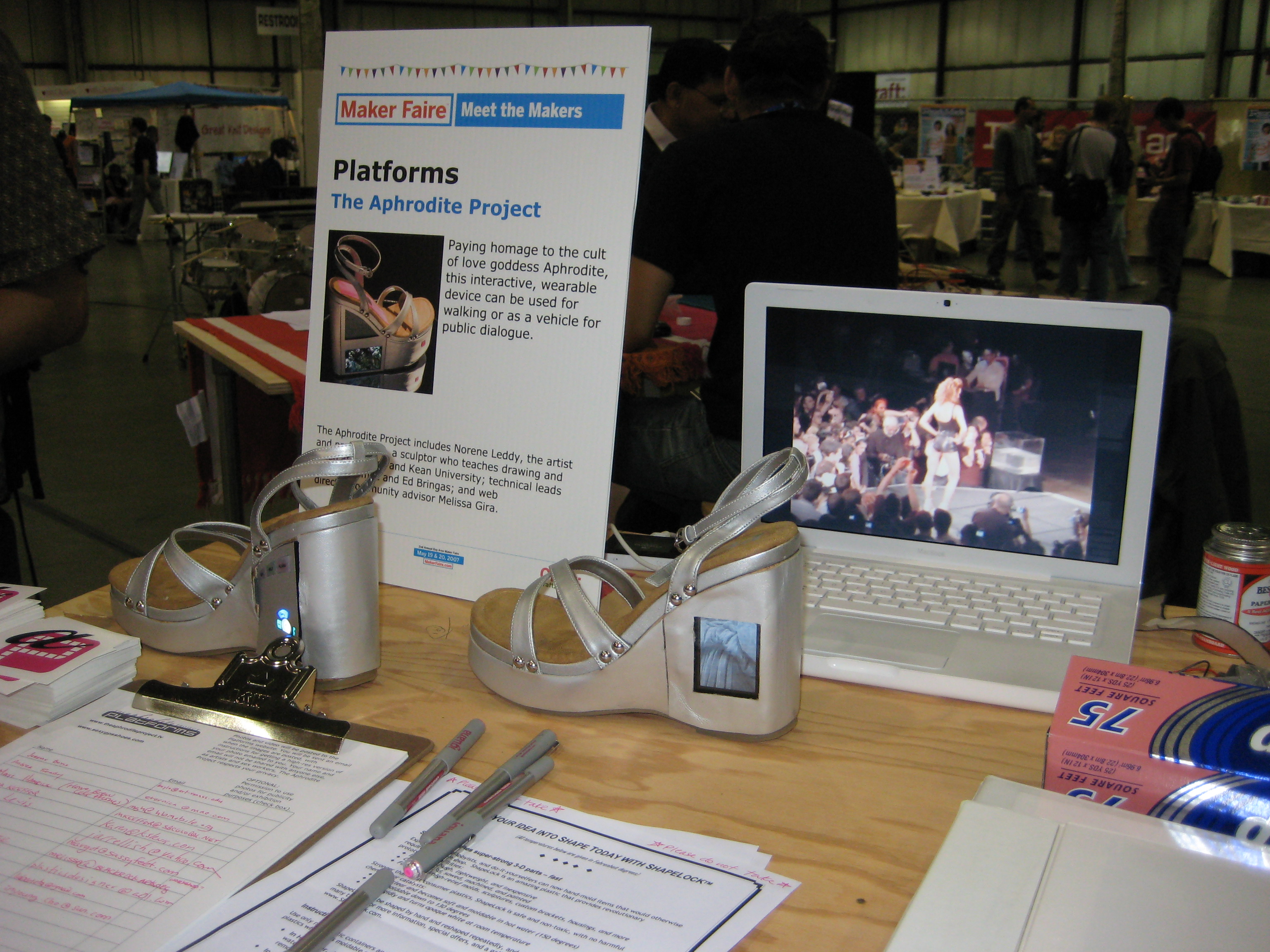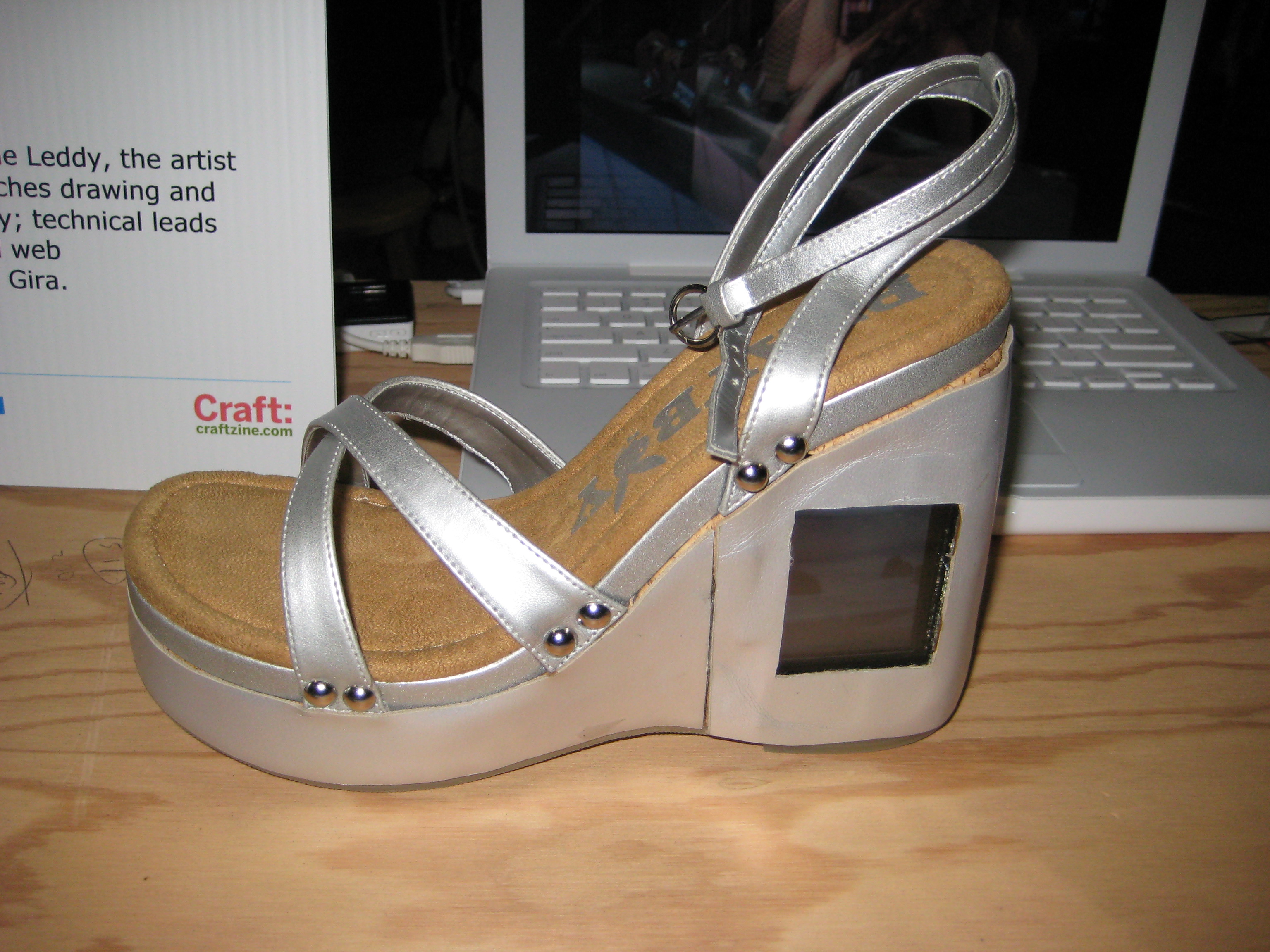 To check out additional images of the Aphrodite Project's heels , read more